RobertStJohn.com
Butcher's Pasta
Dario Cecchini comes from a long line of butchers. His family has run the local butcher shop in Panzano, Chianti for 250 years. Anthony Bourdain, the talented, cynical, New York chef— and the most legitimate television chef in the United States not named Mario Batali— said that Dario Cecchini might be the most talented butcher in the world. After hearing that, I knew I had to meet him. Dario, and his California-born wife, Kim, operate Antica Macelleria Cecchini, the long-standing butcher shop in Panzano in the Chianti Classico region, just above Greve. Dario's larger-than-life personality brings them in— he sings, plays loud music, and hosts impromptu dance parties in the streets where the grappa flows freely— but behind the shtick is a legitimate, creative, and brilliant butcher and restaurateur. Before anyone in America began using offcuts of animals such as top-blade, tri-tip, deckle, belly, blade, shank and cheeks, the Italians and French had been doing it for centuries, and none more brilliantly than Dario. His restaurant operations above and across from the butcher shop are excellent examples of creativity in foodservice and, I suspect, have been used as inspiration several times in American chef's establishments. Dario's dishes are simple, uncomplicated, and brilliant examples of how to use all cuts of the animal. This is a recipe I created in honor of him. He probably never uses cream-based sauces like we do in America, but you can bet that the meats he uses are perfectly butchered and of the finest quality. Yours should be too.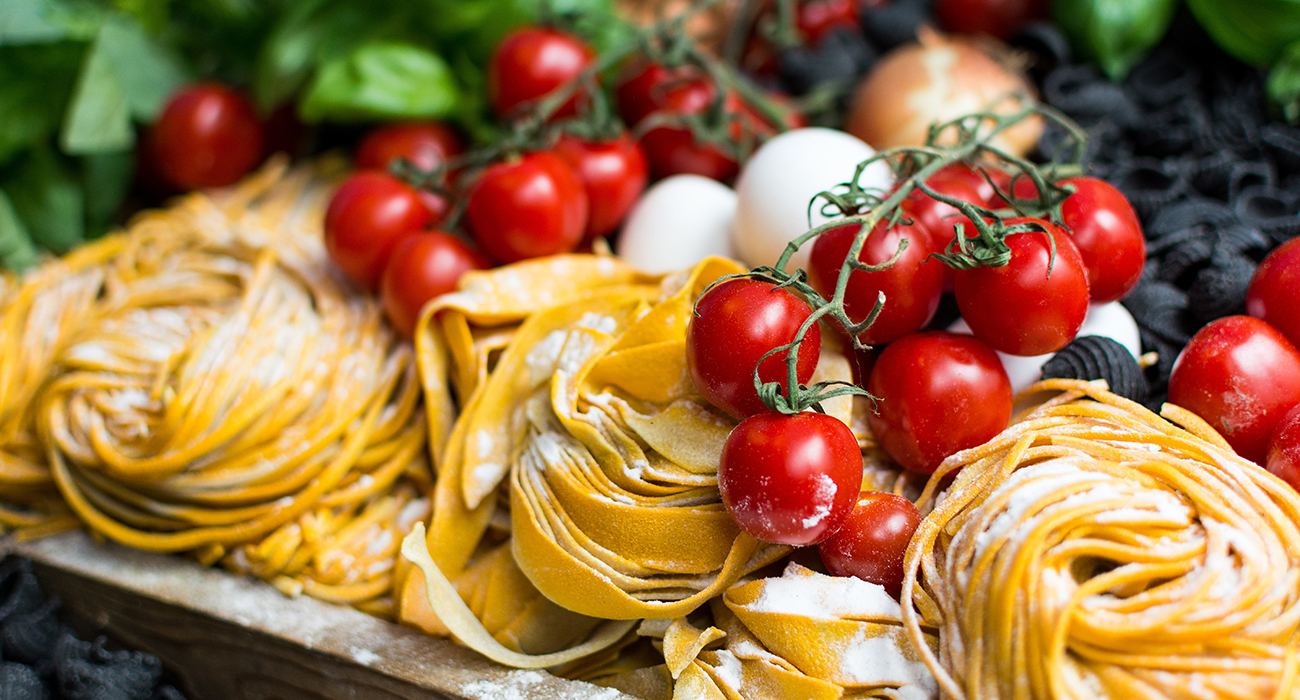 Ingredients
1 lb.                 Dry penne pasta
1 gallon Water
¼ cup Kosher salt
1 Tbl Extra virgin olive oil
¼ lb. Pancetta, medium diced
1 lb. Italian sausage links, sliced into discs
¼ cup Shallots, minced
1 Tbl Garlic, minced
1 cup Bolognese (recipe xxx)
1 cup Alfredo sauce (recipe xxx)
½ cup Milk
¼ cup Reserved pasta water
½ tsp Crushed red pepper
Grated Pecorino Romano as needed
Instructions
Cook the penne according to the directions on the package.
Heat oil in a large skillet over medium heat. Add the pancetta, stirring frequently so as not to burn, until cooked, about 6-8 minutes. Midway through the cooking, add the sausage discs. Add the shallots and garlic and cook until soft, not browned, about 3-4 minutes. Add Bolognese, Alfredo, milk, pasta water and crushed red pepper, stirring frequently until hot.
Transfer to a large mixing bowl. Add hot penne pasta and combine thoroughly.
Divide among 6-8 serving bowls and finish each with grated cheese as desired.
© Copyright 2023 unless otherwise noted. New South Restaurant Group • 3904 Hardy St Hattiesburg MS 39402 • 601.264.0657