RobertStJohn.com
Blackberry Farm Raspberry Almond Crumb Cake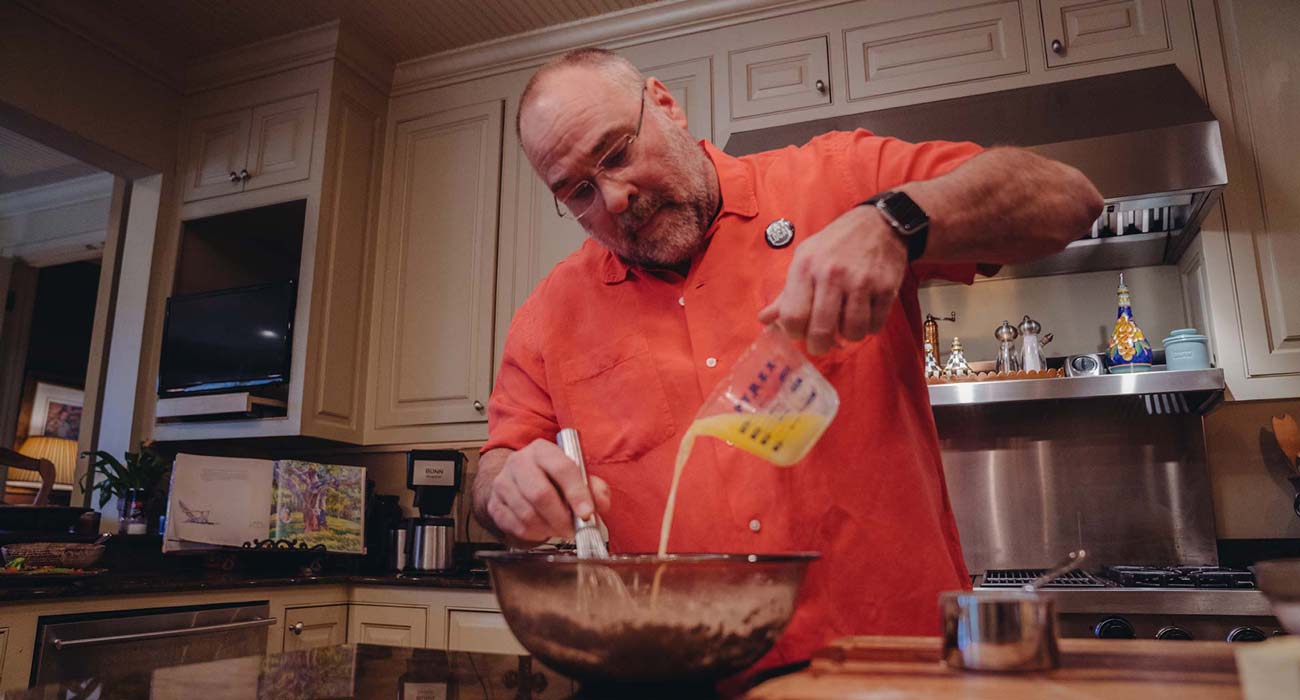 Ingredients
½ cup butter, room temperature
⅓ cup white granulated sugar
⅔ cup almond paste, room temperature
1 teaspoon almond extract
2 eggs
½ teaspoon baking powder
½ teaspoon iodized salt
1 ½ cup Basic Muffin Mix 
Whole Wheat Flour
2 cups fresh or frozen IQF raspberries, thawed, drained
1-1   ½ cups Streusel
⅓ cup white granulated sugar
½ cup sliced blanched almonds
powdered sugar
Instructions
 Makes one 11x 7x 2-inch rectangular cake
Preheat oven to 350 degrees
Cream ¼ cup butter and sugar briefly.  Add almond paste and almond extract.  Mix well.
Add eggs, baking powder, and salt. Add Basic Muffin Mix and mix until all ingredients are incorporated.  Do not over mix.
Butter and dust the rectangular pan with whole wheat flour.  Pour batter into the pan and spread evenly.
Sprinkle with raspberries.  Press berries lightly into the batter.
Sprinkle with Streusel.
Sprinkle with sugar (helps almonds to stick) Sprinkle with sliced blanched almonds.
Bake for 25 to 30 minutes, rotating pans twice during the bake.
Allow the cake to cool completely.  Invert onto a baking sheet (flip it over, to remove from pan).  Cut on counter with serrated knife into desired portion size.
Sprinkle with powdered sugar.
© Copyright 2023 unless otherwise noted. New South Restaurant Group • 3904 Hardy St Hattiesburg MS 39402 • 601.264.0657