RobertStJohn.com
Black Eyed Pea Cakes with Roasted Red Pepper Aioli
A pure Southern treat with a twist, and a perfect use for leftover black-eyed peas. However, the recipe so good, you'll end up making them exclusively for this application and using the leftover black-eyed peas for a side dish with supper.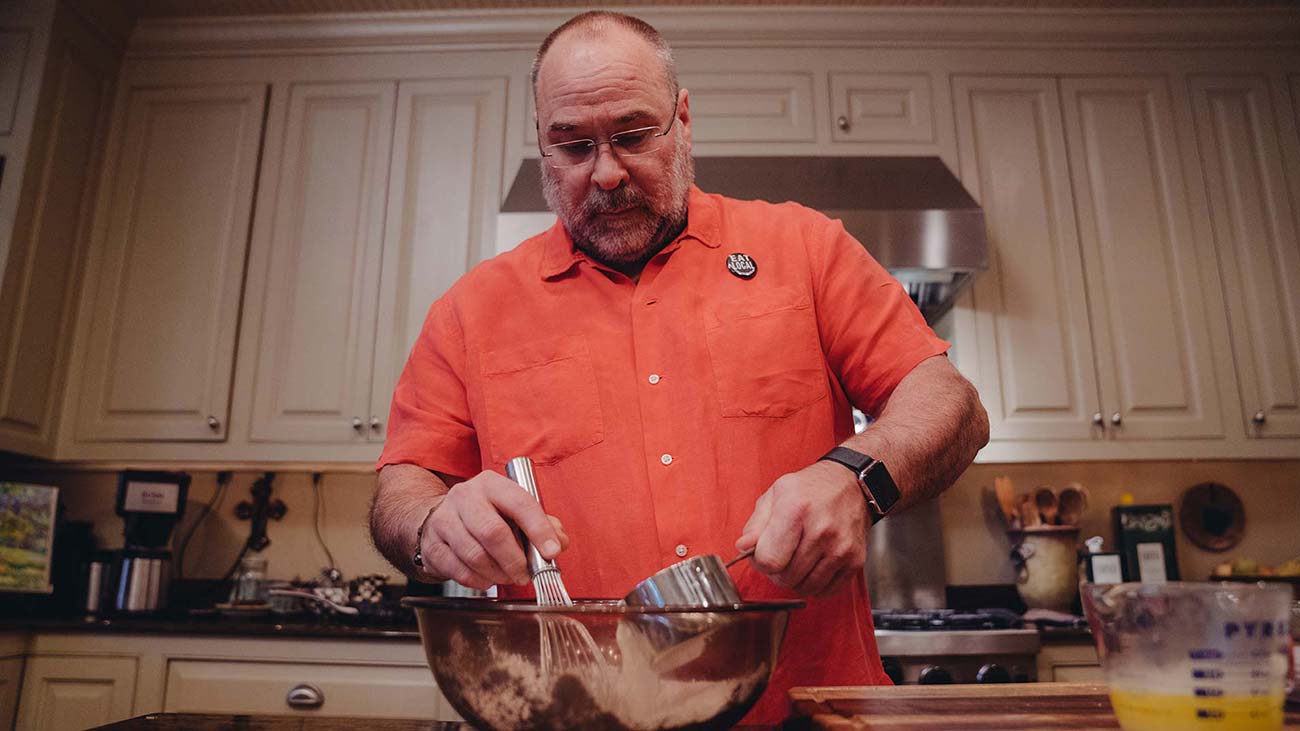 Ingredients
1 Tbsp bacon grease, or canola oil
¼ cup red pepper, finely diced
¼ cup red onion, finely diced
½ cup green onion, thinly sliced
½ tsp garlic, minced
2 tsp cumin
¼ tsp creole seasoning, page xxx
½ tsp salt
3 cups black-eyed peas, cooked
¾ cup Japanese bread crumbs
2  eggs
¼ cup olive oil
¼ cup sour cream
¼ cup roasted red peppers, Small dice
Instructions
Melt the bacon grease over medium heat and cook onions, red pepper, garlic and seasonings for four to five minutes. Remove from the heat.
Place two cups of black-eyed peas with eggs into a food processor, and puree until smooth.
Remove from processor and place processed peas in a mixing bowl. n a separate bowl. Add vegetables, bread crumbs and remaining cup of whole peas, stirring gently.  Firmly form the mixture into one-ounce cakes and refrigerate for one hour.
Preheat oven to 300 degrees.
In a large nonstick sauté pan, heat one to two tablespoons of olive oil over medium-high heat. Gently place the cakes into hot pan, and brown on both sides. Add more oil as needed.
Once all cakes are brown, place on a lightly oiled baking sheet, and bake 10 minutes.
Top each black-eyed pea cake with a small dollop of sour cream and a few pieces of diced roasted peppers.
Yield: 20
© Copyright 2023 unless otherwise noted. New South Restaurant Group • 3904 Hardy St Hattiesburg MS 39402 • 601.264.0657