RobertStJohn.com
Beef Tenderloin with Horseradish-Spiked Bordelaise Sauce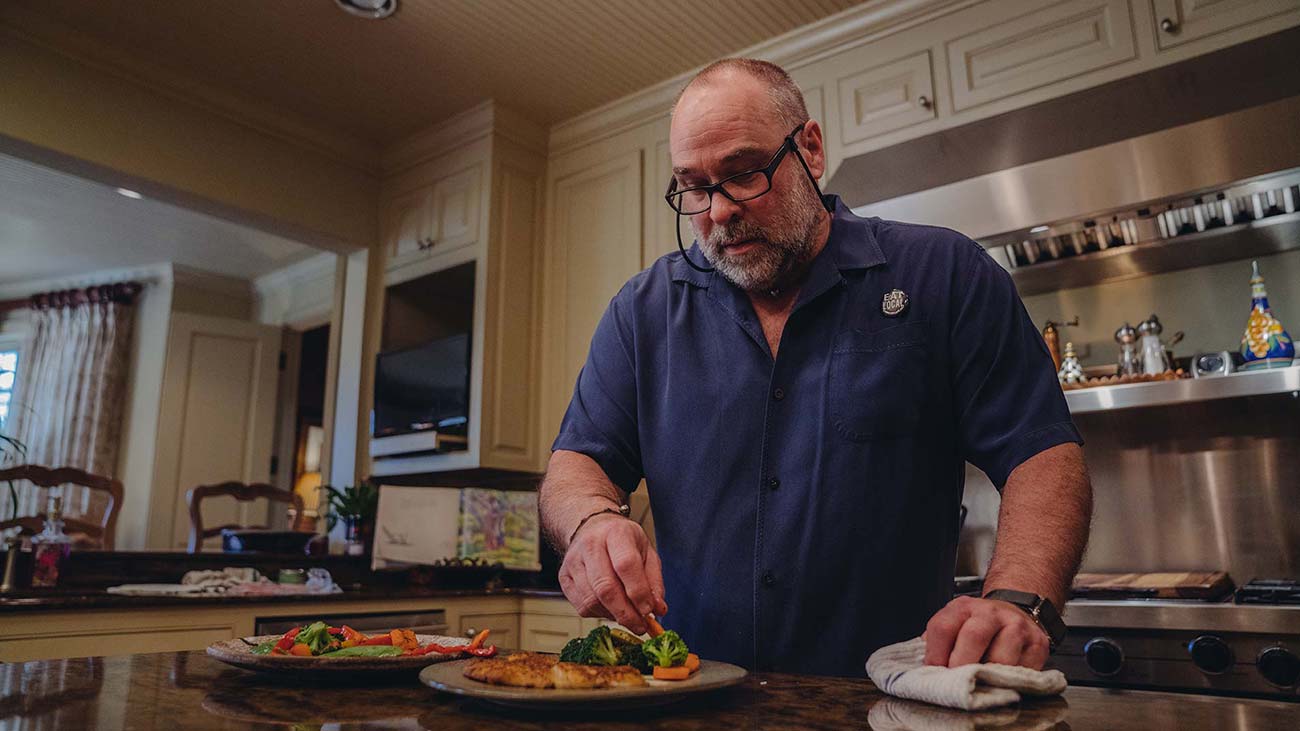 Ingredients
3 Sprigs Fresh Thyme
1/4 cup Olive Oil
5 pounds Beef Tenderloin, cleaned
2 tsp kosher Salt
2 tsp Black Pepper, freshly ground
Horseradish-Spiked Bordelaise
2 Tbl Unsalted Butter
1/2 cup Yellow Onion, small dice
1/3 cup Carrot, peeled, small dice
1/4 cup Celery, small dice
2 tsp Garlic, minced
1/2 tsp Salt
2 Tbl Tomato Paste
1/2 tsp Black Pepper, freshly ground
1 cup Dry Red Wine
1 Bay Leaf
1 quart Veal Stock (or rich beef stock)
3 Tbl Prepared Horseradish
1 tsp Fresh Thyme Leaves, chopped
Instructions
Preheat oven to 400.
Remove the leaves from the thyme sprigs and chop the thyme.
Add the thyme to the oil and rub the outside of the beef tenderloin. Sprinkle the tenderloin with the salt and pepper. Place a large heavy duty skillet over high heat and once the skillet it very hot, sear the tenderloin for 3-4 minutes on each side.
Place the tenderloin on a baking rack inside of a roasting pan, and put it in the preheated oven. Roast until the internal temperature is 125 degrees (for medium rare), approximately 30-40  minutes.
Remove from the oven and allow the meat to rest for 15 minutes before slicing and serving.
Horseradish-Spiked Bordelaise
Heat the butter in a two-quart saucepot over medium heat. Place the onion, carrot, celery, garlic and salt in the heated pot and cook until vegetables soften, approximately 5-6 minutes. Add the tomato paste and black pepper, stir constantly and cook for 5-6 minutes. Using a wire whisk, stir in the red wine and bay leaf. Simmer until the wine has reduced by half. Add the veal stock and bring to a boil. Reduce the heat to low-medium and simmer very slowly until reduced by half, about an hour to an hour and a half. Adjust the seasoning and hold warm until ready to serve. Stir in the horseradish and fresh thyme just before serving.
To serve the tenderloin, slice the beef into 3/4 inch slices and arrange on a serving platter. Pour half of the sauce over the beef and place the remaining sauce in a gravy boat for those who wish to add more.
Yield: 8-12 servings
© Copyright 2023 unless otherwise noted. New South Restaurant Group • 3904 Hardy St Hattiesburg MS 39402 • 601.264.0657