RobertStJohn.com
BBQ Ribs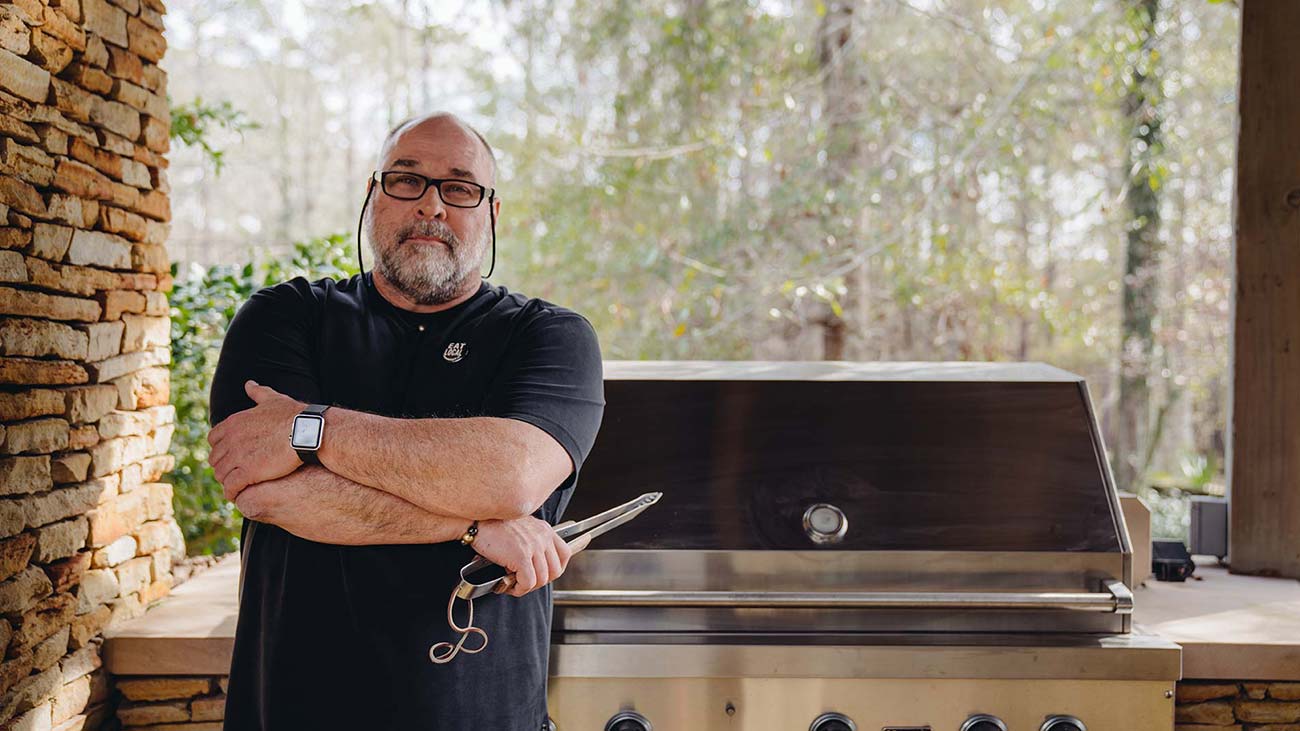 Ingredients
3 full racks of pork spare ribs-3-4 pounds each (3-inch/down)
2 cup white vinegar
1/2 cup Paprika
1/4 cup Garlic Powder
2 Tbl Onion Powder
1 Tbl fresh ground black pepper
2 Tbl kosher salt
1/4 cup brown sugar
1/3 cup sugar
1 Tbl Creole Seasoning
1 recipe Barbecue sauce
Instructions
Place the ribs in a large roasting pan or baking dish and pour the vinegar over the ribs. Using your hand, rub all of the ribs with the vinegar and allow them to marinate for 1 hour. Drain the vinegar and dry each rack completely with paper towels.
Combine the spice mixture and coat the ribs completely. Cover and refrigerate overnight.
Prepare the grill. Cook the ribs over indirect low heat for 2 1/2-3 hours or until they begin to pull away from the tips of the bones and the entire rack bends easily when held in the middle with a pair of tongs.
Yield: 6-8 servings
© Copyright 2023 unless otherwise noted. New South Restaurant Group • 3904 Hardy St Hattiesburg MS 39402 • 601.264.0657