RobertStJohn.com
Bananas Foster French Toast
I have owned and operated a fine-dining restaurant for over 30 years. I grew up 112 miles from New Orleans. My first exposure to fine dining - outside of my grandmother's formal dining room - was in the old-line restaurants of New Orleans - Galatoire's, Antione's, Arnaud's, and Brennan's. The first time I saw bananas Foster cooked tabled side, I was hooked. This recipe is a homage to those meals.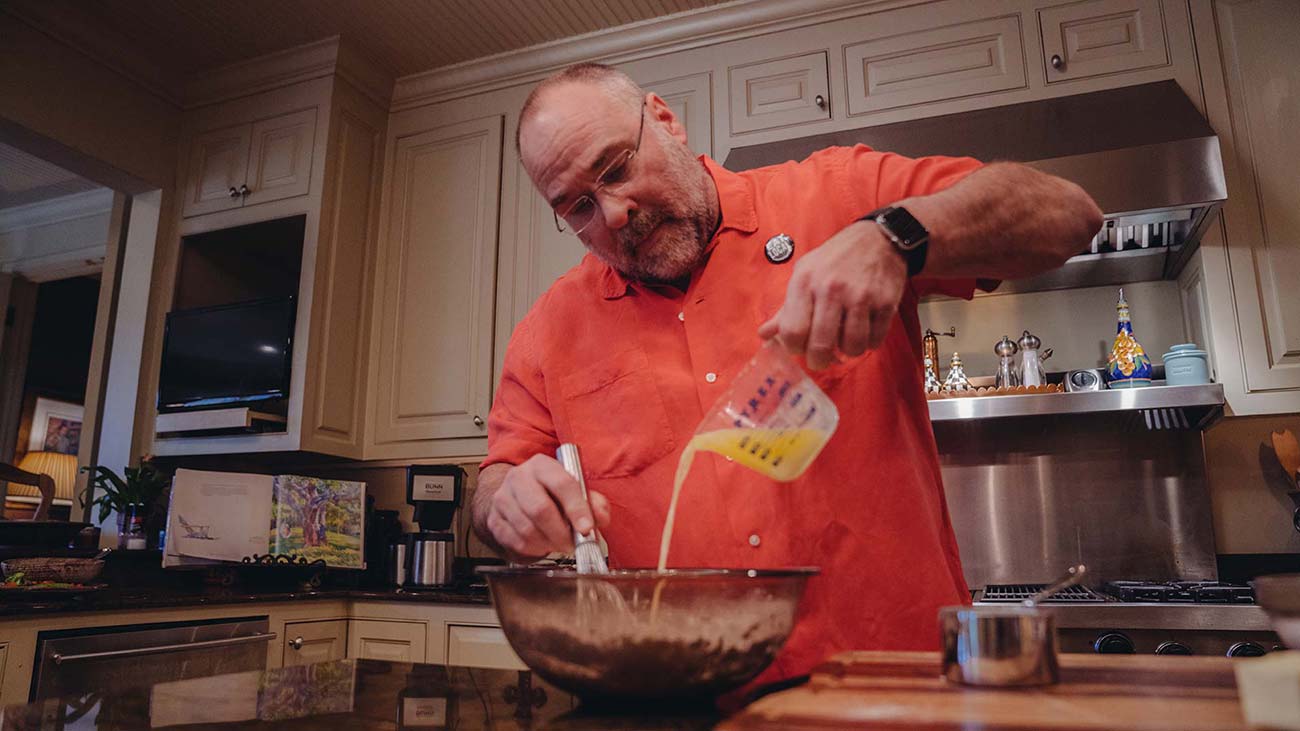 Ingredients
3 Eggs, lightly beaten
2 cups Heavy cream
1 Tbsp Cinnamon
1/2 tsp Vanilla extract
1 loaf Brioche, sliced 1 inch thick (may substitute Texas toast or croissants)
4 Tbsp Unsalted butter
1 cup Brown sugar
4 Bananas, sliced 1/2 inch thick
1/2 cup Chopped toasted pecans
1/4 cup Dark rum
Instructions
Preheat a flat griddle to 325°F or a large nonstick skillet over medium heat.
Combine the eggs, cream, cinnamon, and vanilla in a mixing bowl. Soak the sliced of brioche in  the batter briefly and place on the griddle or skillet. Cook for 2 minutes on each side and transfer to plates.
Melt the butter and brown sugar in a large skillet over medium heat until all the sugar is dissolved, stirring frequently. Fold in the bananas and pecans and continue to stir carefully until the bananas are slightly softened and completely coated, about 2 to 3 minutes. Add the rum and flambé until alcohol is burned off.
Distribute over the French toast.
Yield: 4 servings
© Copyright 2023 unless otherwise noted. New South Restaurant Group • 3904 Hardy St Hattiesburg MS 39402 • 601.264.0657