RobertStJohn.com
Baked Cheese Treats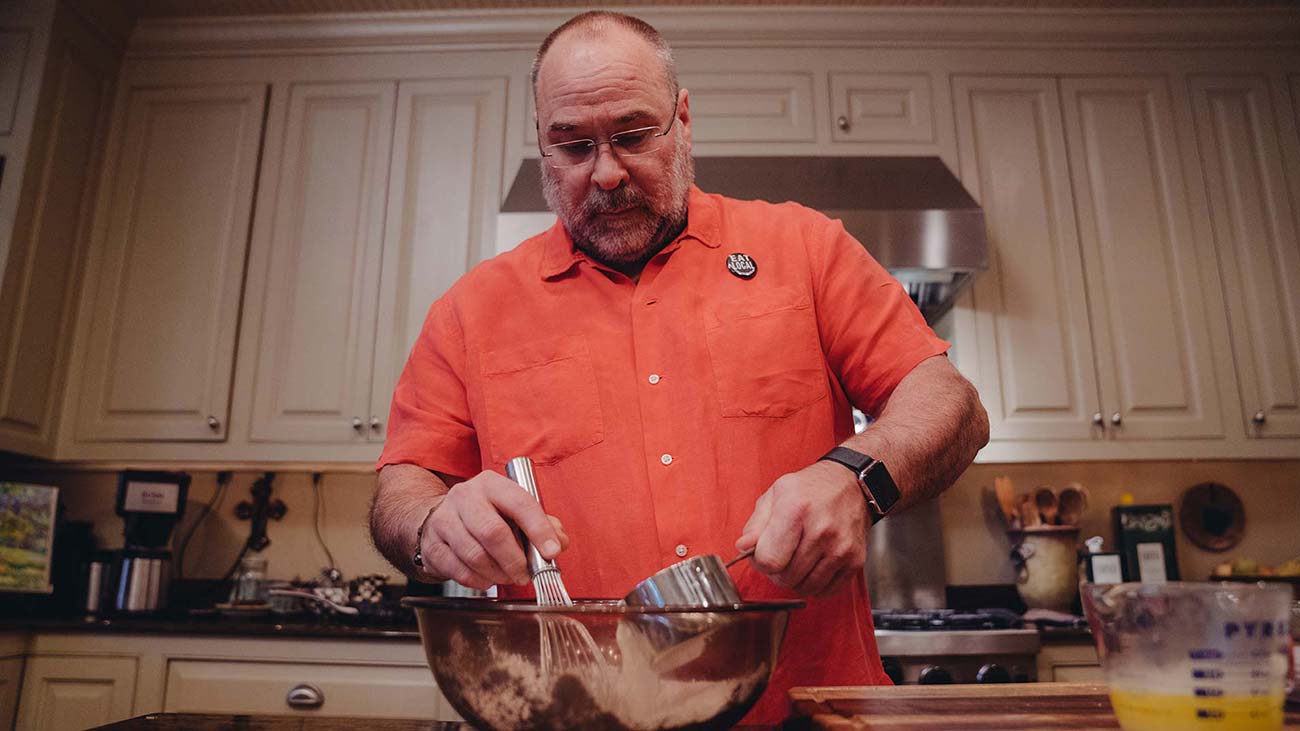 Ingredients
1 large loaf French bread
1 /2 pound sharp cheddar cheese
1 /2 pound white cheddar
3 /4 cup mayonnaise
1 /4 cup sour cream
3 Tbsp whipping cream
1 tsp Creole seasoning
2 Tbsp minced green onions
1 tsp lemon juice
1 Tbsp minced red onion
1 tsp Worcestershire sauce
1 /2 tsp black pepper
1 /4 cup shredded parmesan cheese
Instructions
Preheat oven to 400 degrees.
Remove crust from French bread. Cut bread into 1 1 /2-inch thick circles, then cut the circles in half creating half moon shaped slices of bread.
In a mixing bowl, combine remaining ingredients (except parmesan cheese) and mix well. Top the pieces of bread evenly with cheese mixture and place on a baking sheet lined with parchment paper.
Refrigerate for 30 minutes, or until ready to serve, or freeze until ready to use.
Sprinkle the bread with the shredded parmesan and bake five minutes.
Can be held warm for 20-30 minutes.
Yield: 30-36 treats
© Copyright 2023 unless otherwise noted. New South Restaurant Group • 3904 Hardy St Hattiesburg MS 39402 • 601.264.0657