RobertStJohn.com
Baked Cheese Puffs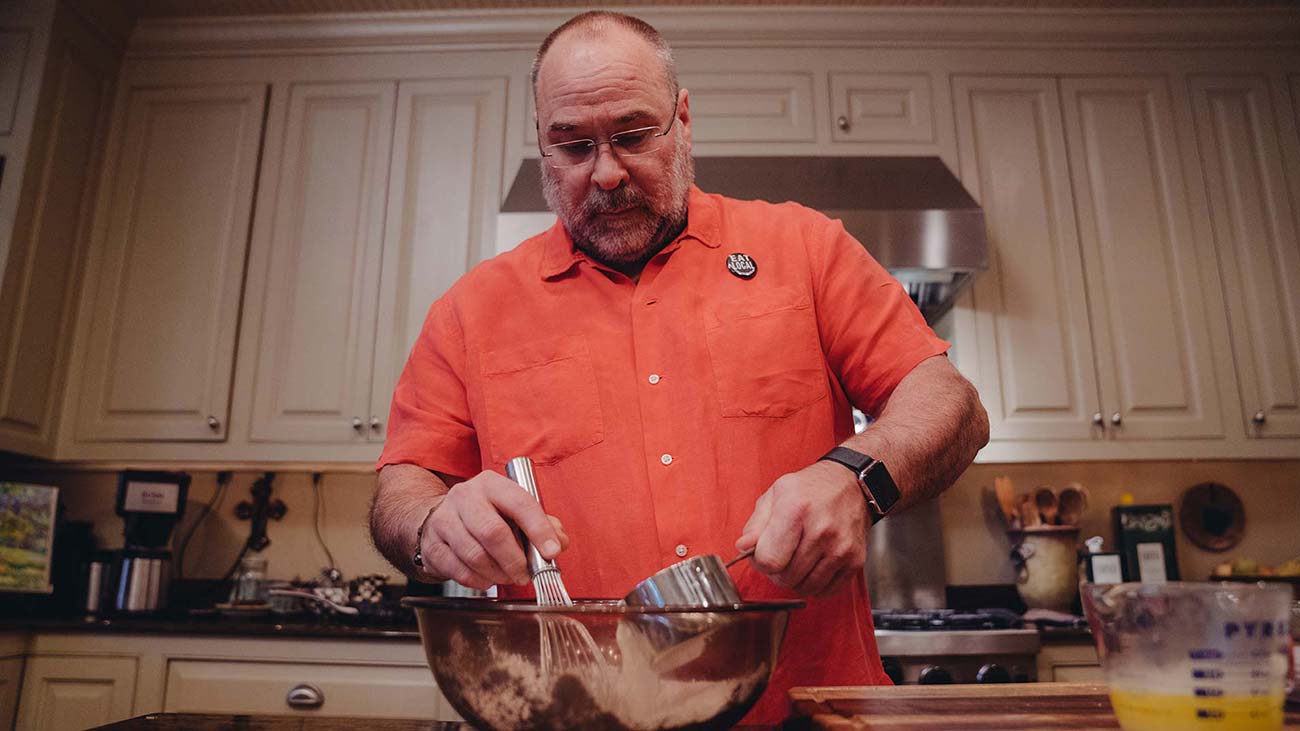 Ingredients
1 /2 pound Old English Cheese
1 /2  cup solid vegetable shortening
1 /2 cup butter, softened
2 1 /2 cups serf rising flour
1 Tbsp hot sauce
1 tsp Creole seasoning
1 cup chopped toasted almonds
1 Tbsp chopped parsley
Instructions
Using and electric mixer, blend together Old English Cheese, shortening, and butter until well blended. Add remaining ingredients and mix well until all ingredients are incorporated.
Refrigerate dough for one hour.
Using a small (1 ½-2 ounce) ice-cream scoop, form small balls and place onto baking sheet. Freeze raw dough balls in zip-lock bags until ready to use.
Remove cheese balls from freezer. Sprinkle with paprika and bake 20-30 minutes, until golden brown.
Yield: 40 puffs
© Copyright 2023 unless otherwise noted. New South Restaurant Group • 3904 Hardy St Hattiesburg MS 39402 • 601.264.0657