RobertStJohn.com
Bacon & Swiss Breakfast Casserole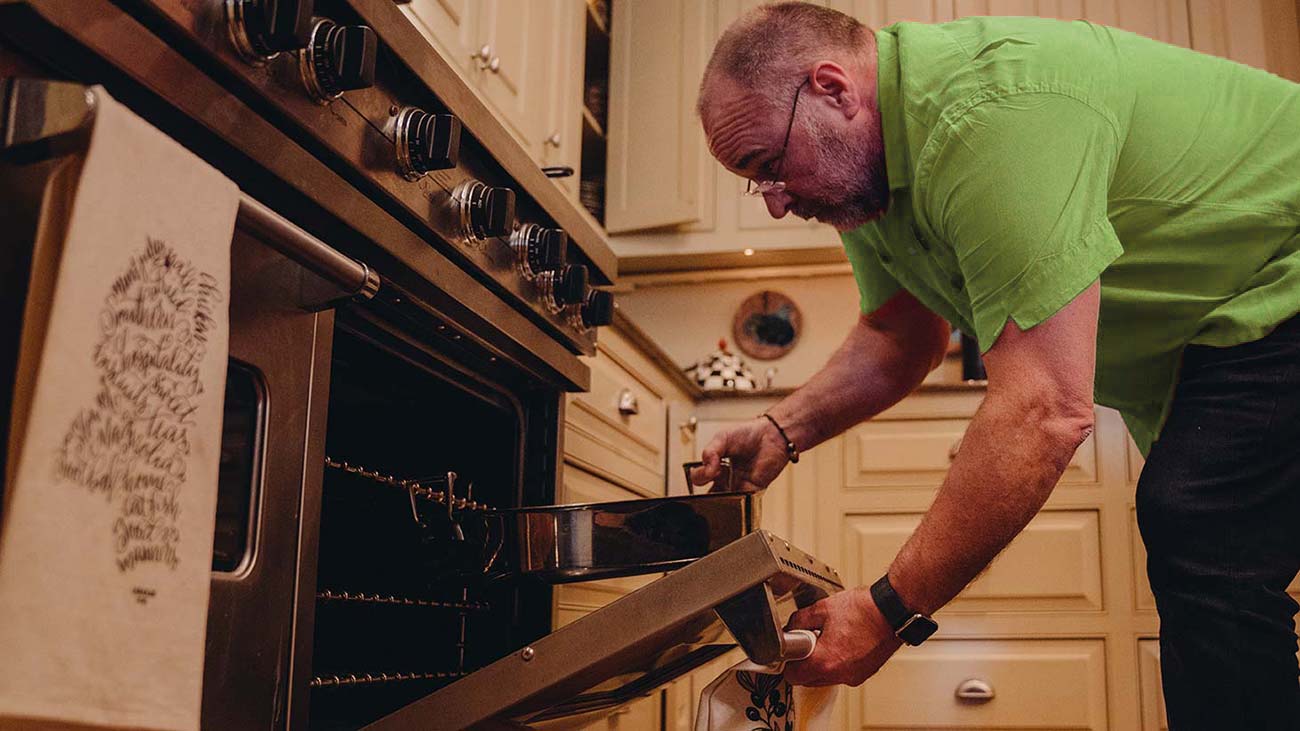 Ingredients
1 lb Bacon, thick-sliced, diced
2 cups Onion, diced
1 cup Red bell pepper, diced
1 Tbl Garlic, minced
5 ounces Spinach, frozen, thawed and dried well
10 Eggs
1 cup Half and half
1 tsp Worcestershire sauce
1 tsp               Dry mustard
1 tsp               Salt
1 tsp               Creole Seasoning
1 tsp               Black pepper
6 slices           White bread, crusts removed
6 slices           Wheat bread, crusts removed
1 /2 cup         Butter, softened
2 cups            Swiss cheese, shredded
Instructions
Preheat oven to 325 degrees.
In a large skillet, cook bacon until it begins to brown, drain excess fat. Add onion and continue to cook until onion begins to brown. Add red pepper, spinach and garlic and cook two more minutes. Set aside.
In a mixing bowl, combine, eggs, half and half and seasoning. Spread the softened butter on both sides of each slice of bread. Cut the buttered bread into small cubes. Combine all ingredients and mix well.
Place in a buttered two-quart baking dish. Bake for 40-50 minutes. Remove from oven and let rest 15 minutes before serving. Yield: eight servings
© Copyright 2023 unless otherwise noted. New South Restaurant Group • 3904 Hardy St Hattiesburg MS 39402 • 601.264.0657