RobertStJohn.com
Asparagus Risotto
In Italy, the locals say, "Rice is born in water, but dies in wine." Italy is the largest rice producer in Europe, and most of it is planted in the Lombardy and Piedmont regions in the north. This version of risotto dies with a dry white wine, but it's the asparagus and pesto that bring the dish to life.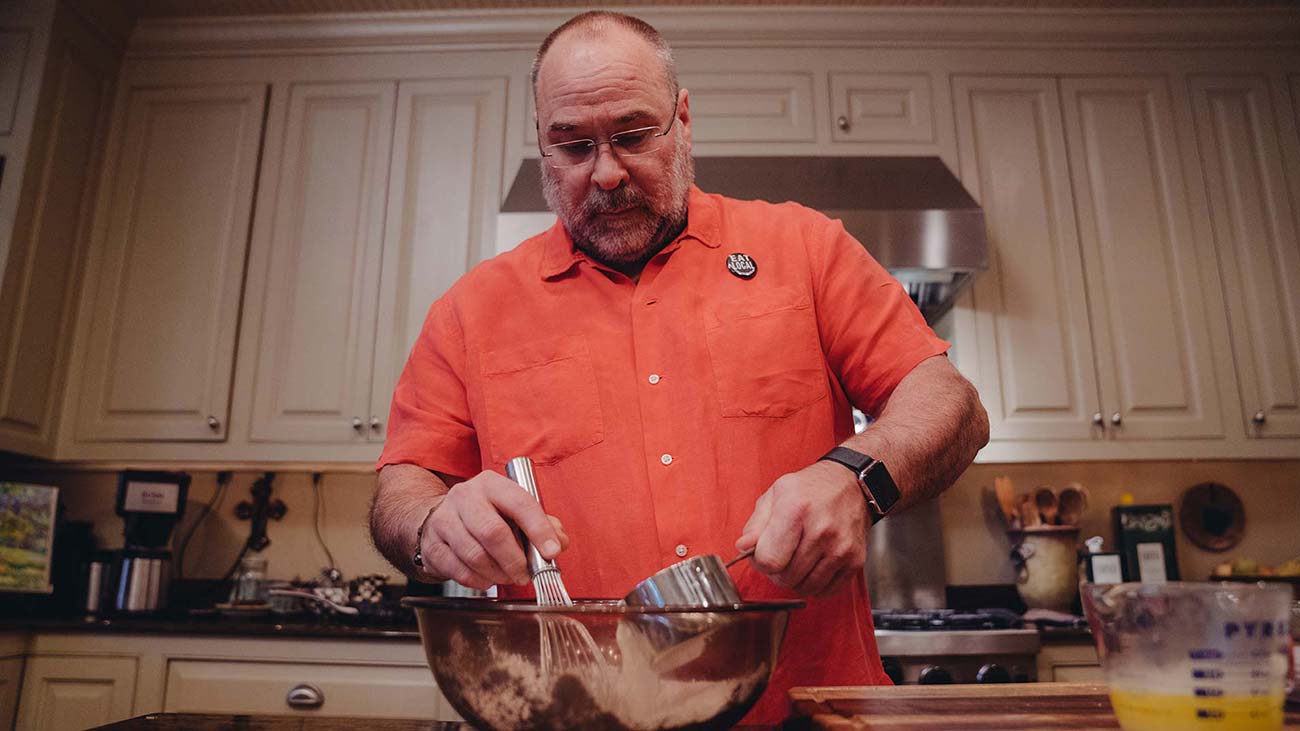 Ingredients
1 recipe Risotto (see recipe), made with vegetable or chicken stock
2 Tbl Extra virgin olive oil
1 bunch Fresh asparagus, woody ends removed and sliced thin on a bias 1" in length
2 Tbl Shallot, minced
2 Tbl Dry white wine
1 cup Vegetable or chicken stock (recipe xxx)
¾ cup Pesto (see recipe)
1 cup Parmigiano Reggiano, shredded
1 Tbl Kosher salt
½ tsp Fresh ground black pepper
Instructions
Heat the oil in a large skillet over medium heat. Add the asparagus and shallots and stir until tender, about 3-4 minutes. Deglaze with the wine and continue cooking for 2 minutes. Add the stock and bring to a simmer. Immediately add the cooked risotto, pesto and shredded cheese. Stir frequently until stock has been absorbed and the risotto is hot.
Divide among 6-8 bowls and finish with additional shredded cheese and extra virgin olive oil as needed.
© Copyright 2023 unless otherwise noted. New South Restaurant Group • 3904 Hardy St Hattiesburg MS 39402 • 601.264.0657