RobertStJohn.com
Asparagus Bread Pudding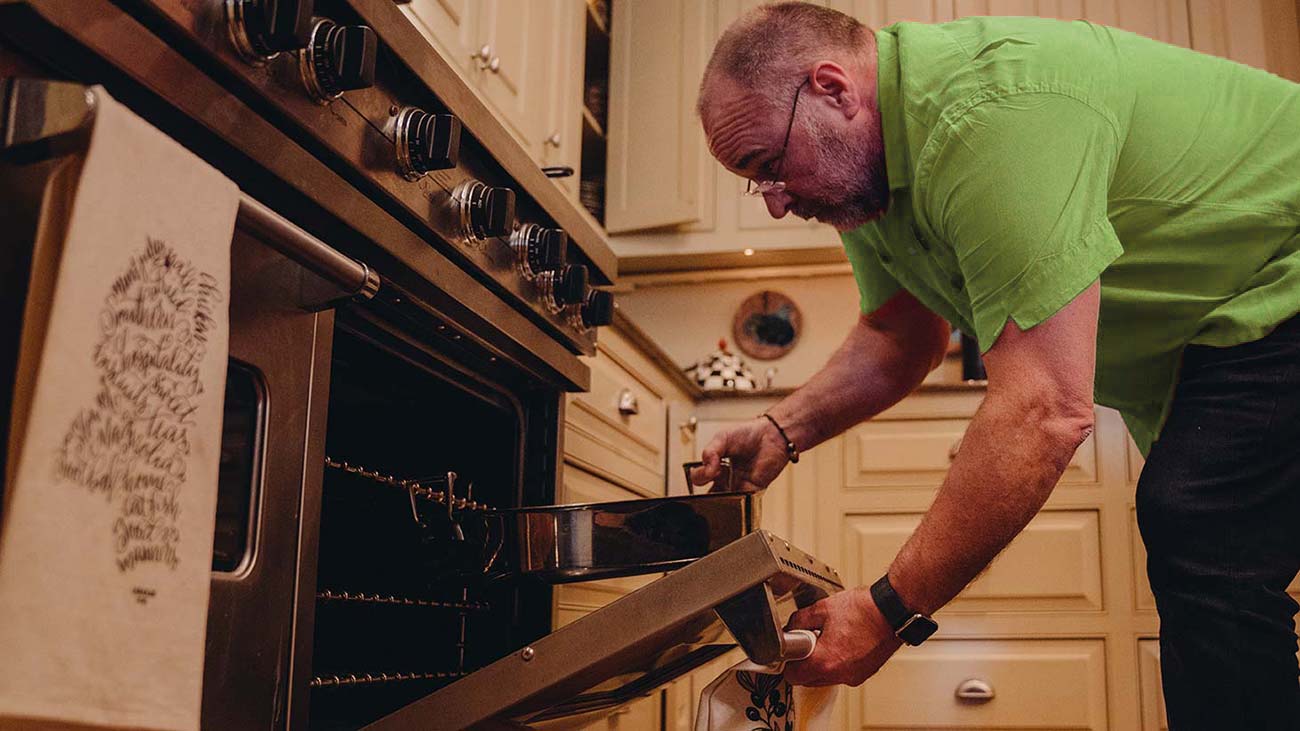 Ingredients
1 cup asparagus, cut into one-inch-long pieces
1 Tbsp Olive Oil
½ cup White Onion, diced
½ cup Red Pepper, diced
1 tsp Salt
1 tsp Black Pepper, freshly ground
½ cup Riesling Wine
12 Tbsp Fresh Basil, chopped
1 tsp Dry Mustard
1 cup Sour Cream
1 cup Half and Half
½ cup Whole Milk
4 Egg Yolks
2 Eggs
6 cups French bread, crust removed and small diced
Instructions
Preheat oven to 325.
Place three cups of water into a small saucepot and bring to a boil. Place the asparagus pieces in the boiling water and cook for 45 seconds Strain the asparagus and run it under cold water until cooled completely. Drain and dry the asparagus pieces and set aside.
In a medium-sized sauté pan, heat the oil over medium heat. Sauté the onions and peppers for two-three minutes. Add the cooked asparagus, salt and pepper and cook for one more minute. Add the wine and allow it to reduce by half. Remove this mixture from the heat and set aside.
In a large mixing bowl, combine the basil, dry mustard, sour cream, half and half, milk and eggs. Blend them together and fold in the cooked vegetables and French bread. Cover and allow the mixture to set for one hour before baking.
Place the pudding mixture into a lightly buttered 2 quart Pyrex baking dish. Cover the pudding with a piece of parchment paper, and cover the parchment paper with a piece of aluminum foil. Bake for 35 minutes covered. Remove the foil and paper and cook for an additional 10 minutes.
Allow pudding to rest for 10 minutes before serving.
Yields: 8-10 servings
© Copyright 2023 unless otherwise noted. New South Restaurant Group • 3904 Hardy St Hattiesburg MS 39402 • 601.264.0657