RobertStJohn.com
Andouille in Blankets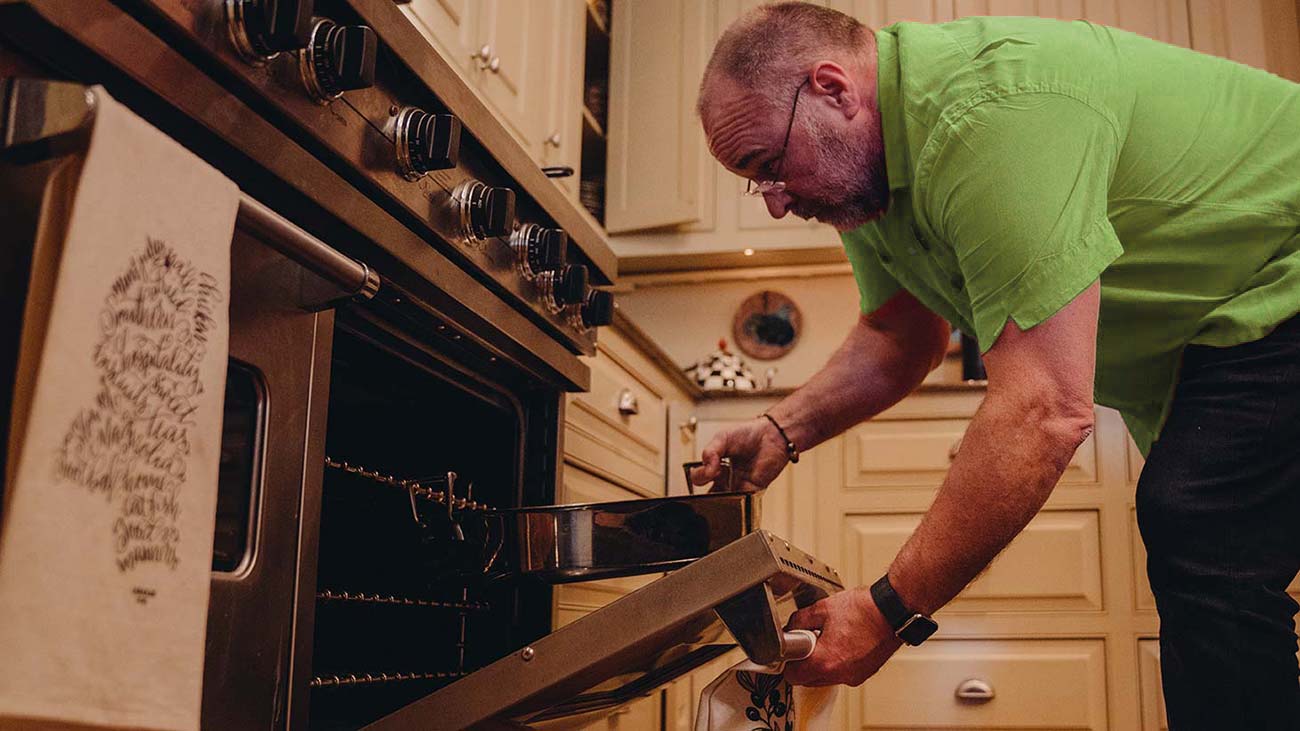 Ingredients
1 Tbl Bacon grease
1/2 cup Yellow Onion, minced
2 Tbl Green Bell Pepper, very small dice
2 Tbl Red Bell Pepper, very small dice
2 Tbl Celery, very small dice
2 tsp Garlic, minced
1 tsp Creole Seasoning
4 Andouille Sausage (approx. 1 pound)
2 pkgs. Pillsbury Crescent rolls
Instructions
Preheat oven to 350.
Using a sharp knife, cut the sausages into quarters, lengthwise. You should have sixteen- 4"5" long, narrow pieces.
In a small sauté pan, melt the bacon fat over medium heat. Cook the onions, peppers, and celery for 3-4 minutes. Add the garlic and Creole seasoning and cook for 3-4 more minutes. Remove from the heat and cool this mixture.
Spoon one teaspoon of the vegetable mixture down the center of each crescent roll. Place a piece of sausage on each prepared crescent roll, and wrap the dough around the sausage.
Bake until golden brown.
© Copyright 2023 unless otherwise noted. New South Restaurant Group • 3904 Hardy St Hattiesburg MS 39402 • 601.264.0657