RobertStJohn.com
Andouille Cheese Grits
This recipe has been something I've served friends and family for years. It's a great breakfast to make for a large group. This recipe will be included in my upcoming book release, Mississippi Mornings.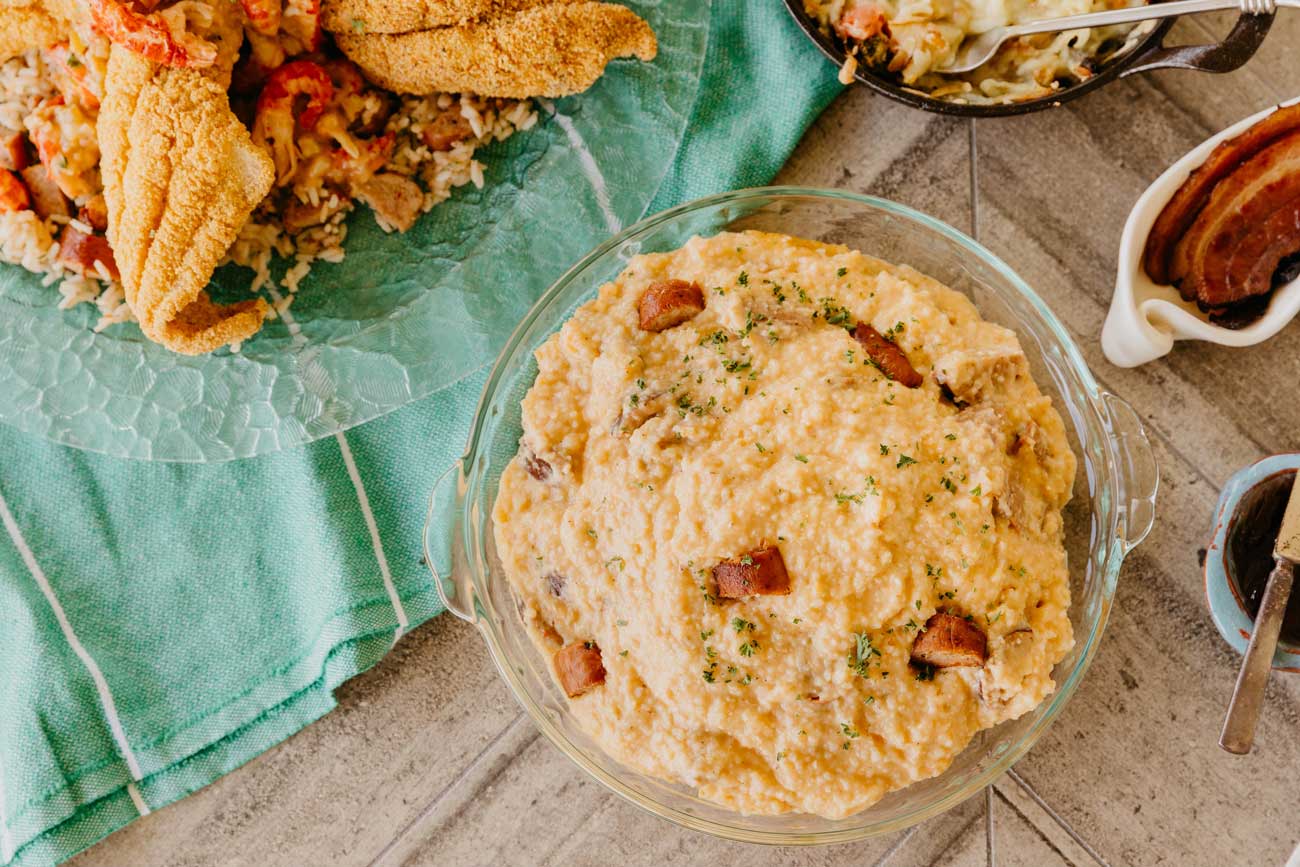 Ingredients
1 Tbs bacon fat or clarified butter
½ pound andouille sausage, medium dice
2 tsp garlic
4 cups milk
1 tsp salt
¼ tsp cayenne pepper
2 Tbs Hot Sauce
2 Tbs Creole Seasoning
½ cup unsalted butter
1 cup white grits, quick cooking (stone ground or regular grits can be used- adjust cooking time)
1 cup cheddar cheese, grated
Instructions
In a large skillet, heat clarified butter until hot. Add andouille and garlic and sauté for 4–5 minutes. Remove from heat and drain off excess fat using a fine mesh strainer. Set the andouille and garlic aside.
In a large saucepan, bring the milk, seasonings, and butter to a boil. Slowly pour in grits while stirring constantly. Reduce heat to low. Continue to stir for 15 minutes. Add the sautéed andouille and garlic mix, and cheese. Serve immediately.
Yield: 8-10 servings
© Copyright 2023 unless otherwise noted. New South Restaurant Group • 3904 Hardy St Hattiesburg MS 39402 • 601.264.0657