RobertStJohn.com
Yeast Rolls with Honey Butter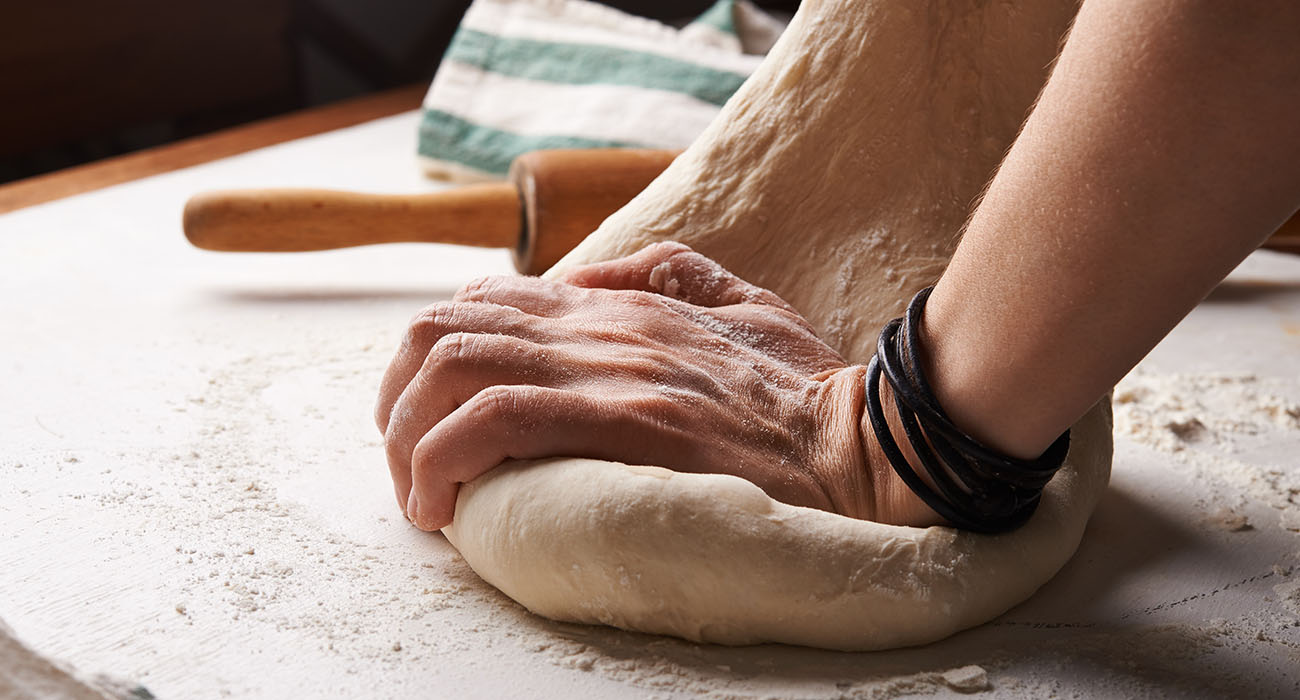 Ingredients
1 package        Active Dry Yeast
1/4 cup            Warm Water
3/4 cup            Milk, scalded
1/4 cup            Unsalted Butter, softened
1/4 cup            Sugar
1 1/2 tsp          Salt
1 egg + 1         Egg Yolk, beaten
4 cups              All Purpose Flour, divided
Honey Butter
1 cup unsalted butter, softened
1/3 cup honey
1 tsp lemon juice
1/2 tsp kosher salt
Instructions
Dissolve the yeast in warm water. Mix together the hot milk, sugar and salt in a mixing bowl. Allow mixture to cool to lukewarm. Beat in the egg and egg yolk.  Stir the dissolved yeast into the milk mixture.
Place two cups of the flour and soft butter in a mixing bowl and using the dough hook attachment on an electric mixer, blend the butter together with the flour. Add the milk mixture and knead until smooth. Gradually add in more flour and knead until the dough leaves the sides of the bowl. Continue to knead, for 8-10 minutes, until the dough is smooth and elastic.
Place the dough in a large buttered mixing bowl and turn it once or twice to butter the entire surface of the dough. Cover and place in a warm place. Allow dough to rise until doubled in size. Press the dough down into the bowl to remove air bubbles. Put a little butter or shortening on your hands and divide the dough into small pieces, about 2 ounces in size. Roll into balls and place on a shallow greased baking pan with the sides touching. Cover loosely with a cloth and place the rolls in a warm place. Allow rolls to rise until doubled in size.
Preheat oven to 400. Bake for 12-15 minutes.
Makes 18-24 rolls
Honey Butter
Using and electric mixer, beat butter until light and fluffy. Add in the remaining blend well. Refrigerate until needed, but allow the honey butter to come to room temperature before serving.
© Copyright 2023 unless otherwise noted. New South Restaurant Group • 3904 Hardy St Hattiesburg MS 39402 • 601.264.0657