RobertStJohn.com
White Trash
Every family has one. Now yours can, too. Will hold for two weeks if stored properly. Great for Christmas gifts.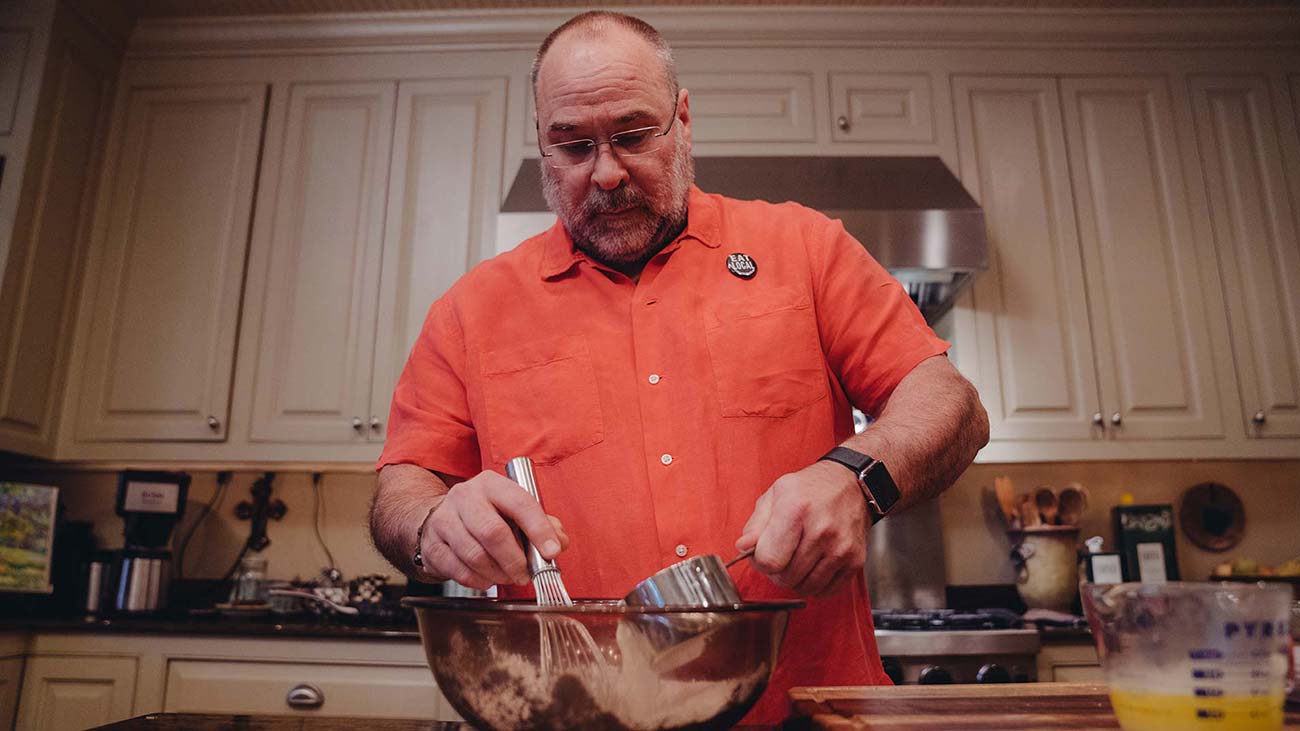 Ingredients
2 cups Cheerios
2 cups Rice Chex Cereal
2 cups small pretzels
2 cups toasted pecans
2 cups toasted walnuts
2 cups raisins
1 pound white chocolate
1 /4 cup vegetable shortening
Instructions
In a double boiler, melt white chocolate and shortening.
Place all the dry ingredients in a large mixing bowl and pour warm white chocolate mixture over all. Toss mixture well to coat evenly.
Spread onto baking sheets lined with wax paper.
Cool, break apart and store in airtight containers.
Yield: 3 quarts
© Copyright 2023 unless otherwise noted. New South Restaurant Group • 3904 Hardy St Hattiesburg MS 39402 • 601.264.0657