RobertStJohn.com
Vanilla Bean Ice Cream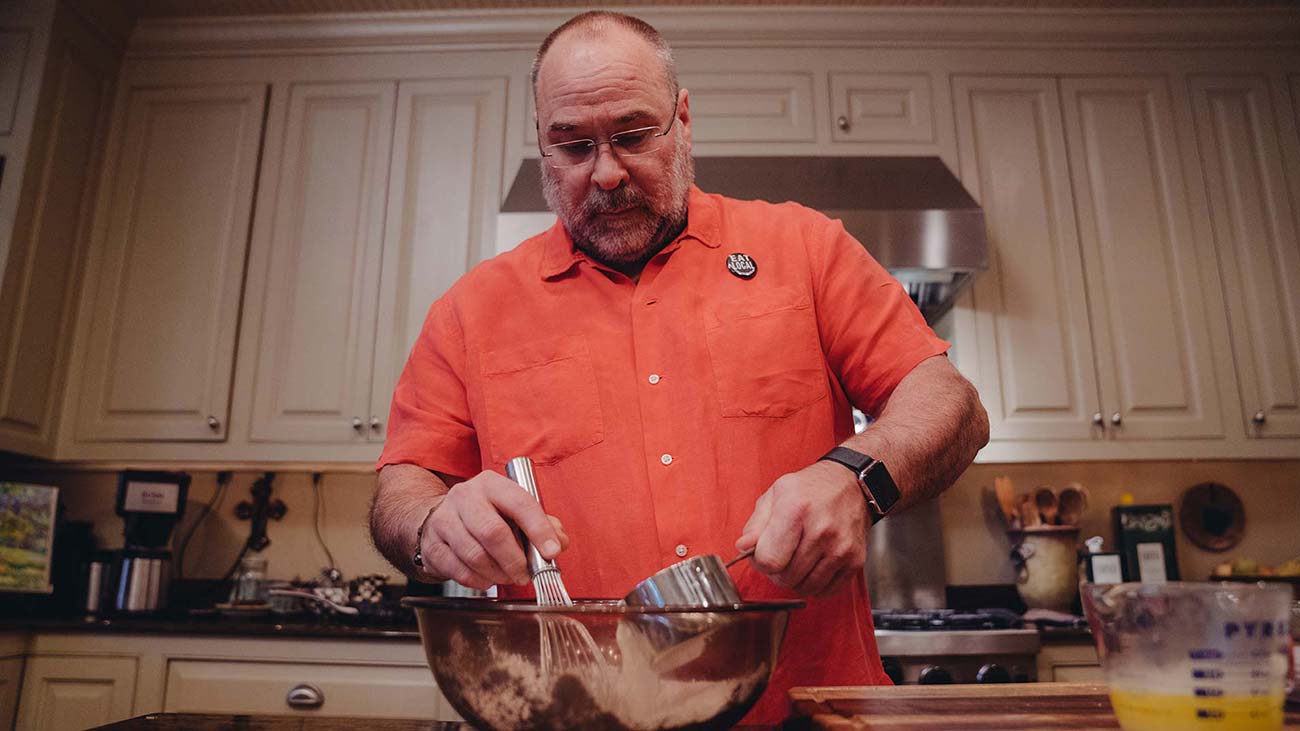 Ingredients
5 cups heavy cream
2 1/2 cups whole milk
Pinch salt
1 1/2 cups sugar
1 vanilla bean
12 large egg yolks
Instructions
Combine the cream, milk, salt, and 3/4 cup of the sugar in a large pot. Split the vanilla bean down the middle lengthwise and scrape out the seeds with a paring knife; add them to the pot and toss in the pods for added flavor. Place the cream mixture over medium heat, and bring to a simmer; stirring with a wooden spoon until sugar dissolves. Cook approximately 15 minutes, being careful that the mixture does not boil, simmer or scald. Turn off the heat, cover the pot, and allow the cream mixture to steep for 15 minutes to further infuse the vanilla flavor.
Combine egg yolks in a large mixing bowl and blend lightly with a wire whisk. Gradually add the remaining 3/4 cup of sugar and continue to whisk until the sugar is completely dissolved and the eggs are thick and pale yellow; approximately 6 minutes.
Using a large ladle or measuring cup, temper the eggs by gradually whisking in about 2 cups of the hot cream mixture. Return back to the rest of the cream in the saucepan and turn the heat to medium-low stirring constantly until the custard thickens and leaves a path on the back of a spoon when you run your finger across it, about 10 to 12 minutes (do not let boil.)
Pour the vanilla custard through a fine strainer into a mixing bowl and place it over an ice bath and chill completely. Stir the mixture while it is cooling. For best flavor results, store the ice cream base covered over night in the refrigerator. Following the manufacturer's instructions of your ice cream maker, freeze the ice cream. Transfer to airtight containers and freeze until needed.
Yield: 1/2 gallon
© Copyright 2023 unless otherwise noted. New South Restaurant Group • 3904 Hardy St Hattiesburg MS 39402 • 601.264.0657