RobertStJohn.com
Tomato Sauce (no meat)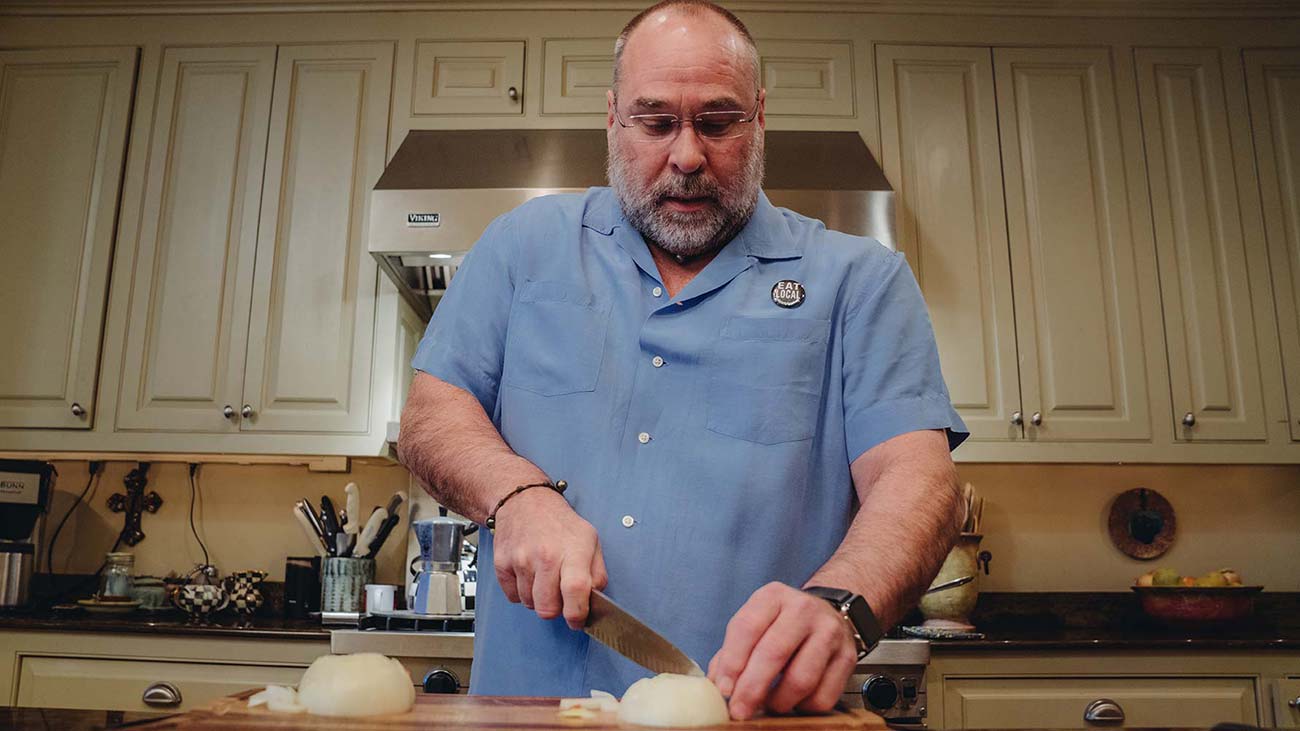 Ingredients
1 /4 cup           Olive oil
2 cups              Onion, small dice
2 cups              Carrots, shredded
1 /3 cup           Garlic, minced
2 tsp                Basil, dry
1 tsp                Oregano, dry
2                      Bay leaves
2 tsp                Salt
2 tsp                Black pepper, fresh ground
6 oz can           Tomato paste
2-28 oz cans    Tomatoes, diced
28 oz can         Tomatoes, crushed
1 1 /2 cups       Water
1 tsp                Balsamic vinegar
Instructions
In a large heavy duty saucepot, heat olive oil over medium heat. Add onions, carrots and garlic. Cook vegetables 10 minutes stirring often. Add herbs and tomato paste and cook for five to six minutes (This helps to caramelize the tomato paste resulting in a sweeter tomato sauce). Add remaining tomato products and the water. Turn heat to low (very low). Allow sauce to cook for 3 1 /2 hours, stirring often. Add vinegar.
Yield: approximately three quarts.
Sauce is best after two or three days in the refrigerator. Sauce freezes well.
© Copyright 2023 unless otherwise noted. New South Restaurant Group • 3904 Hardy St Hattiesburg MS 39402 • 601.264.0657