RobertStJohn.com
Summer Morning Casserole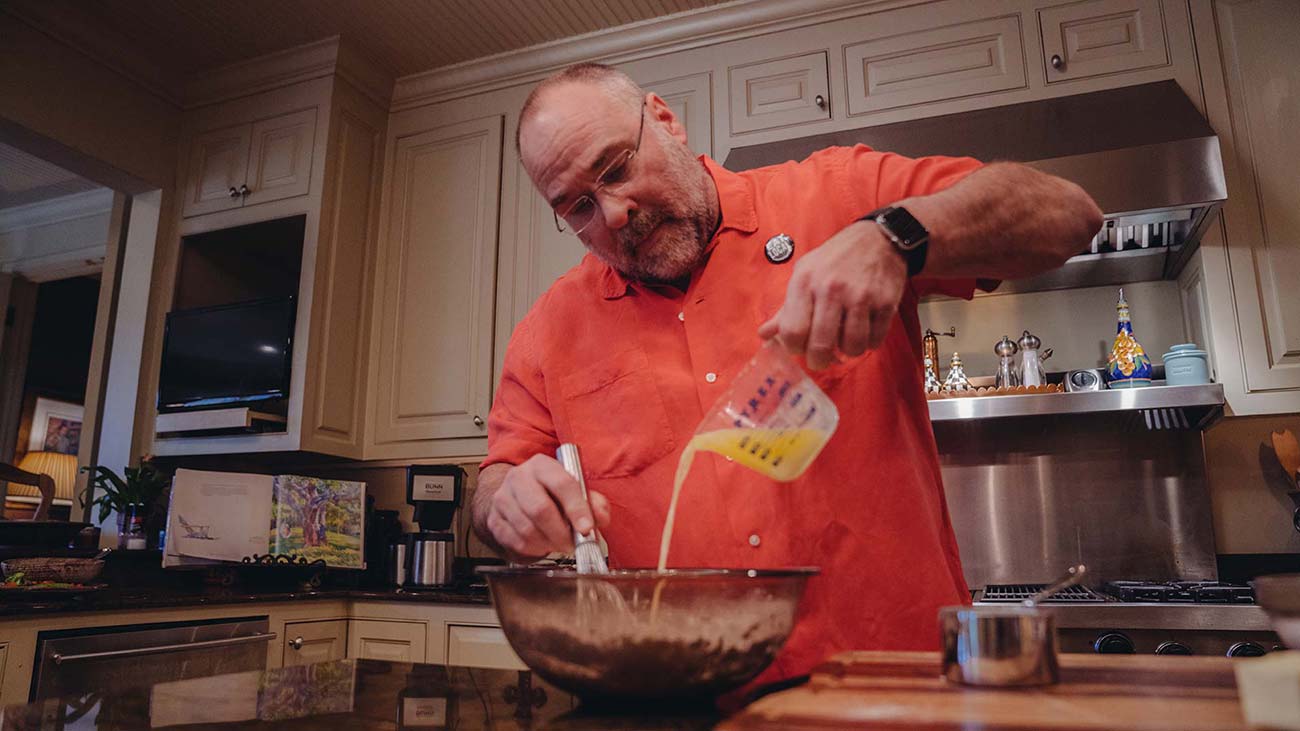 Ingredients
1 lb Bacon, good quality, medium dice
3 /4 cup Onion, diced
1 cup Fresh Mushrooms, very thinly sliced
1/2 cup Red bell pepper, medium dice
1/2 cup Green onion, thinly sliced
1 tsp Garlic
1 tsp Creole Seasoning
1 tsp Cayenne pepper
10 Eggs, beaten
1 cup Half and Half
1 tsp Dry mustard
10 Small Biscuits, crumbled, (3-4 cups)
4 ounces Brie cheese, rind removed and cut into small pieces
1 cup Romano Cheese, shredded
1 tsp. Hot Sauce
Instructions
Preheat oven to 325 degrees.
Brown bacon in a large skillet and drain most of the fat. Add mushrooms, bell pepper, green onion, garlic, Creole seasoning, and cayenne and cook five minutes. Set aside.
Combine the eggs, half and half, and dry mustard in a mixing bowl. Fold the crumbled biscuits, cheeses and bacon mixture into the eggs. Mix well and place in a buttered two-quart baking dish.
 Bake for 40-50 minutes. Allow to rest for 15 minutes before serving.
Yield: 8-10 servings
© Copyright 2023 unless otherwise noted. New South Restaurant Group • 3904 Hardy St Hattiesburg MS 39402 • 601.264.0657