RobertStJohn.com
Sugared Peanuts
As a kid, I never ate the peanuts in my box of Cracker Jack, opting for the caramel-coated popcorn only. If the peanuts would've tasted like these, I wouldn't have had any reservations.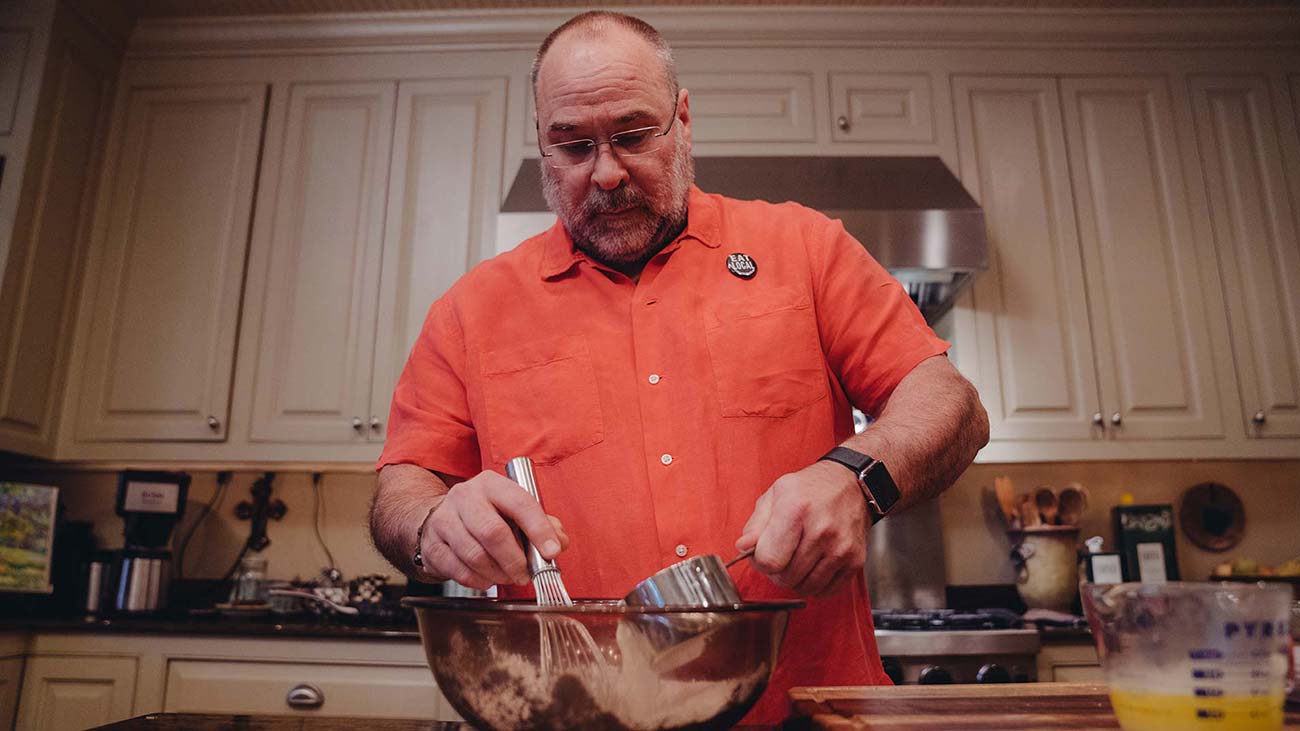 Ingredients
2 Tbsp butter
¼ tsp salt
1 pound roasted unsalted peanuts
2 cups sugar
Instructions
In a large sauté pan, melt butter over medium-low heat. Stir in 1 /2 cup of the sugar and cook until it begins to turn a light tan (It will also begin to melt slightly). Stir in peanuts mixing well in hot sugar mixture. Sprinkle another 1 /2 cup of the sugar and continue mixing constantly. Cook 4-5 minutes. Repeat process until all sugar has been added to the peanuts, constantly stirring the nuts to prevent uneven cooking or burning.
When cooled completely, store in airtight container.
Can be served warm or at room temperature.
Yield: 6 cups
© Copyright 2023 unless otherwise noted. New South Restaurant Group • 3904 Hardy St Hattiesburg MS 39402 • 601.264.0657