RobertStJohn.com
Sin Bread
Good for a Super bowl party. Before baking, pop it in the microwave for a few minutes to take the chill out of the center.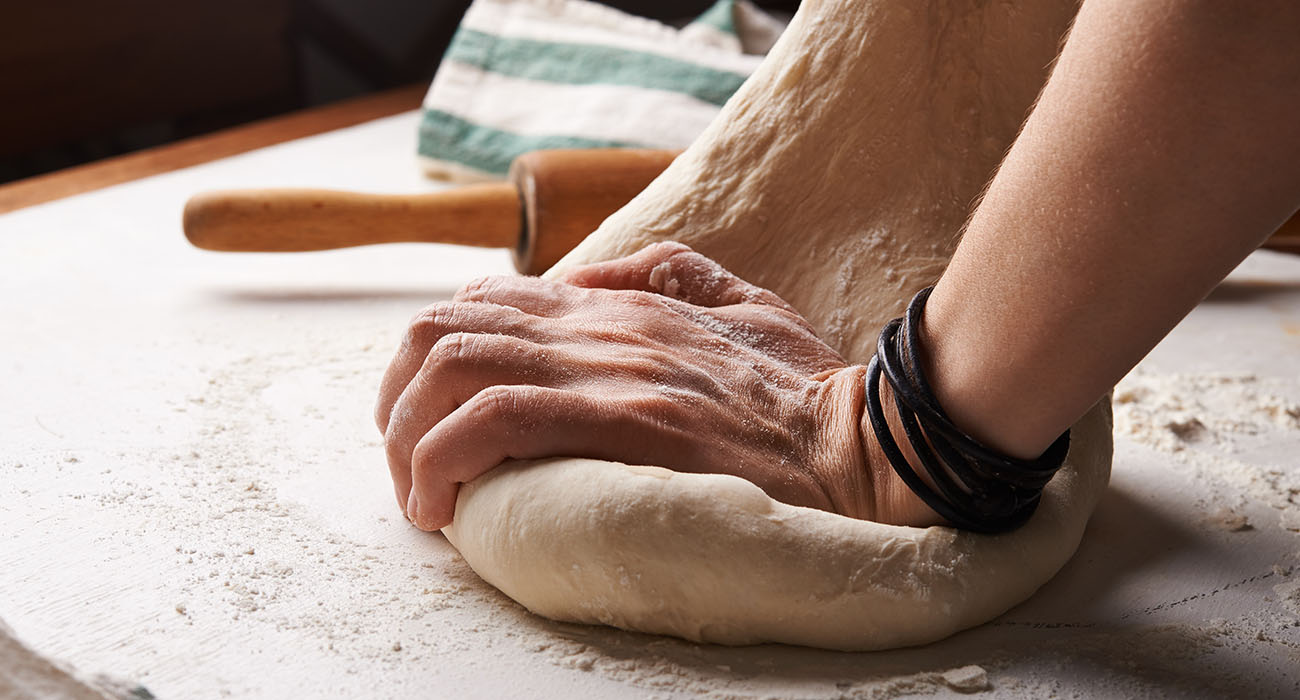 Ingredients
1 loaf round French or sourdough bread
1 Tbsp bacon fat
1 /4 cup finely minced red onion
2 tsp minced garlic
1 Tbsp Creole seasoning
1 /4 cup diced green bell pepper
1 /4 cup diced red bell peppers
2 Tbsp finely chopped jalapeño peppers
1 /2 pound cream cheese, softened
1 /4 pound shredded sharp cheddar cheese
1 /4 pound shredded white cheddar cheese
1 cup sour cream
1 /4 cup finely chopped green onion
1 tsp Worcestershire Sauce
1 tsp cayenne and garlic sauce
Instructions
Preheat oven to 350.
Using a sharp knife, remove a large slice from the top of the bread loaf
Then cut out the center of the loaf, leaving a bowl with a 2-3" thickness of bread around the edges. Dice the bread removed from the center into 1 1 /2-inchcubes.
Place the bread bowl, the top piece of bread and the cubed bread on a baking sheet, and toast in the oven.
In a sauté pan, heat the bacon fat over low heat. Cook onions, garlic, Creole seasoning and peppers for three minutes. Remove from heat.
Place cream cheese in a mixing bow and beat well until smooth. Stir in all of the remaining ingredients, and the cooked onion mixture.
Fill the bread bowl with the cheese mixture. Place the bread "lid" on the loaf and wrap in foil.
Bake for 1 hour.
Serve with the toasted bread squares.
© Copyright 2023 unless otherwise noted. New South Restaurant Group • 3904 Hardy St Hattiesburg MS 39402 • 601.264.0657