RobertStJohn.com
Scampi
The Italian peninsula is surrounded by five seas— the Adriatic, Ionian, Tyrrhenean, Ligurian, and Mediterranean. I have never eaten a dish like this while visiting Italy (they have probably never heard of Old Bay Seasoning), but we sell a lot of it in the States. Make sure and and dip warm ciabatta in the butter sauce left in the bottom of the bowl.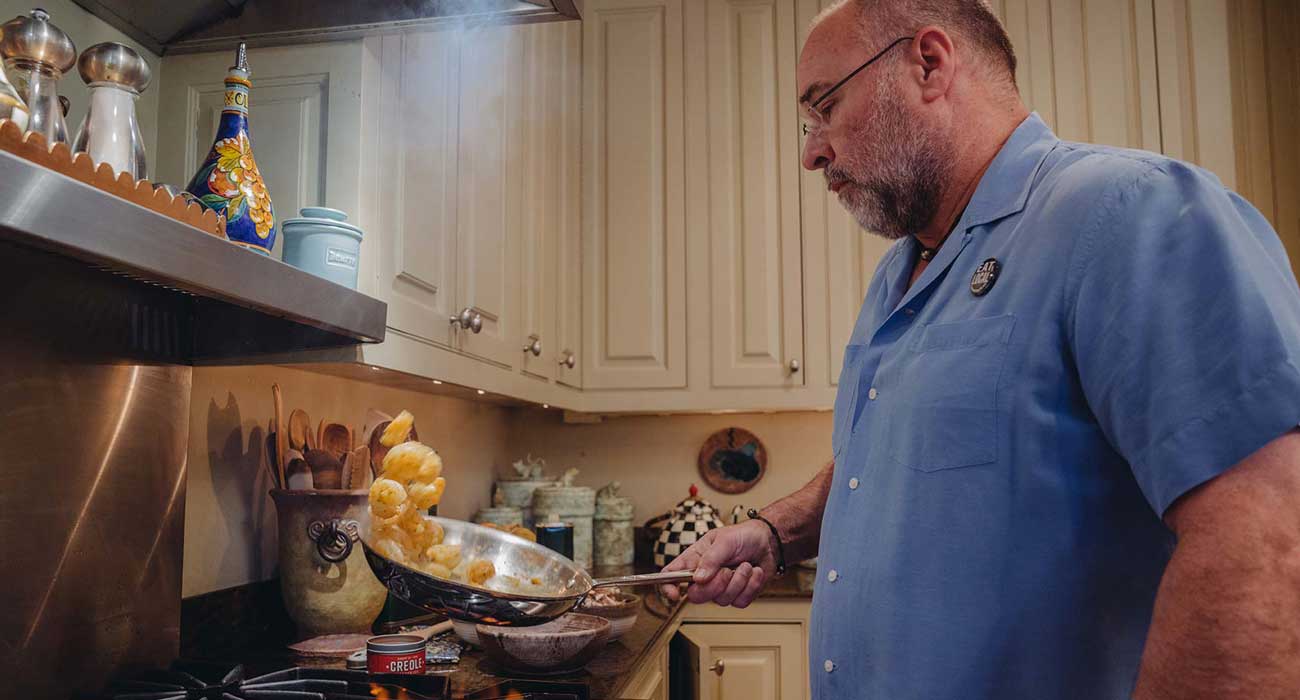 Ingredients
5 lbs. 21/25 headless shrimp, peeled and deveined, butterflied with tails removed (8-12 per person)
¼ cup Extra virgin olive oil
1 TB Old Bay seasoning
1 TB Garlic, minced
¼ cup Dry white wine
pinch crushed red pepper
8 TB Unsalted butter, cut into cubes, held cold
1 TB Italian flat-leaf parsley, chopped
1 TB Fresh chives, chopped
Instructions
Heat the oil in a large skillet over medium heat. Add the shrimp, Old Bay, crushed red pepper and garlic and stir constantly for 2-3 minutes to avoid burning. Deglaze with the wine and reduce by half. Fold in the butter, one cube at a time until each is incorporated. Fold in parsley and chives. Divide between six bowls and serve immediately.
© Copyright 2023 unless otherwise noted. New South Restaurant Group • 3904 Hardy St Hattiesburg MS 39402 • 601.264.0657