RobertStJohn.com
RSJ's Praline Bacon
From the upcoming coffee table cookbook, A Mississippi Palate by Robert St. John and Wyatt Waters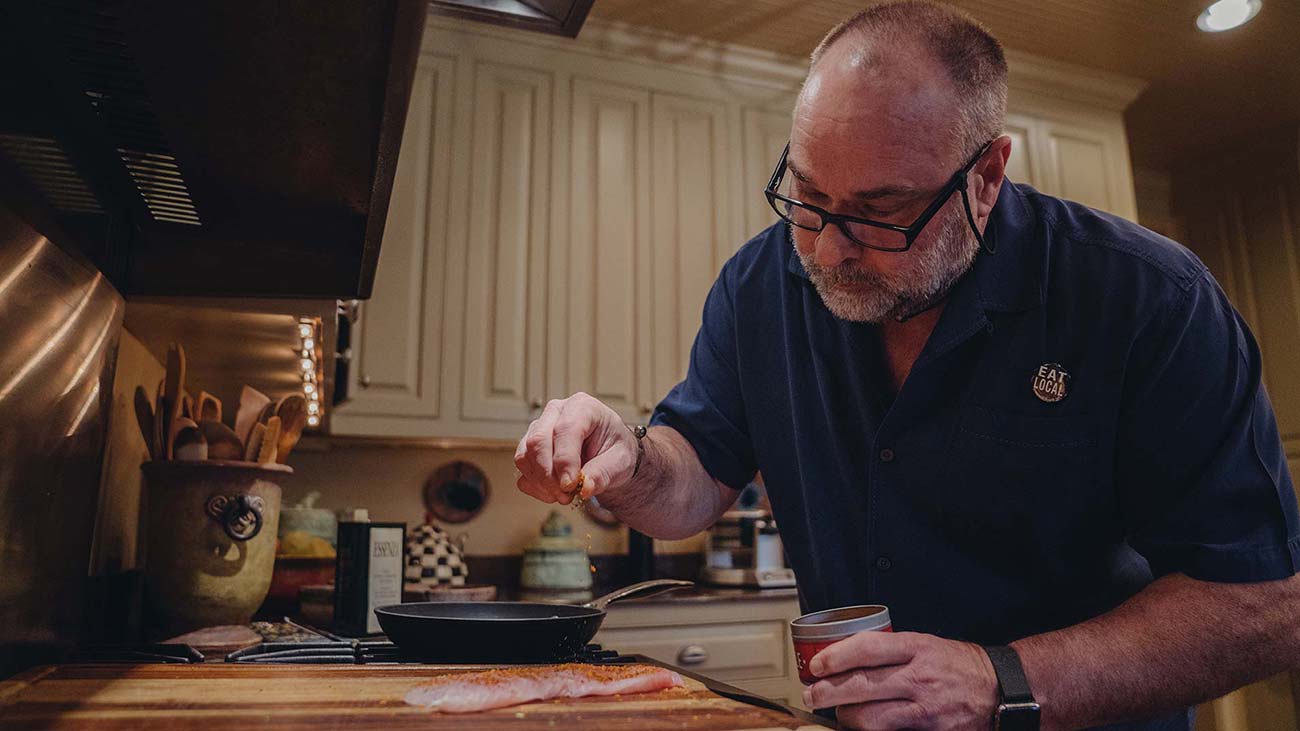 Ingredients
1 pound Thick cut bacon
6 Tbsp Brown sugar
1/3 cup Toasted pecans
1/4 tsp Salt
Instructions
Preheat oven to 400.
Line a baking sheet with aluminum foil. Arrange the bacon in a single layer on a cooling rack and place it on the baking sheet.
Cook until the bacon just begins to brown, about 12-15 minutes. Meanwhile, combine the brown sugar, pecans, and salt in a food processor and pulse until pecans are finely chopped.
Remove the bacon and sprinkle the brown sugar and pecan mixture over the bacon, distributing as evenly as possible. Cook another 6-8 minutes, until the bacon is a deep brown color.
Remove and allow to cool to room temperature. It will become firmer and crispier as it cools.
© Copyright 2023 unless otherwise noted. New South Restaurant Group • 3904 Hardy St Hattiesburg MS 39402 • 601.264.0657