RobertStJohn.com
RSJ's Chicken Jambalaya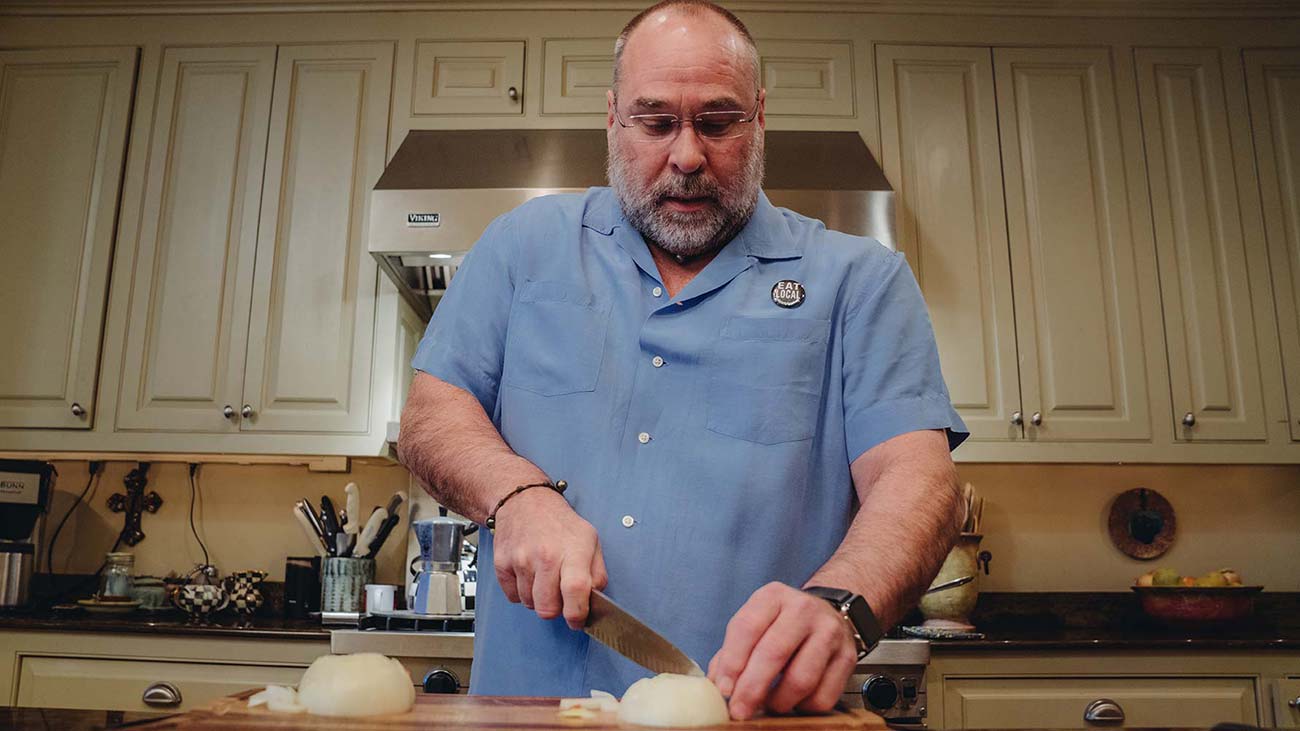 Ingredients
2 lbs andouille sausage, or any mild smoked pork sausage, sliced about 1/4 inch thick
3 lbs chicken thigh meat, boneless and skinless, cut into 1 1/2 inch pieces
1 TBL Creole seasoning
2 cups yellow onion, medium dice
1 1/2 cups celery, medium dice
1 1/2 cup green bell pepper, medium dice
2 TBL fresh garlic, minced
1 tsp dry thyme
3 bay leaves
1 pound long grain rice
1 – 14 ounce can diced tomatoes
1 TBL Worcestershire sauce
1 TBL hot sauce
1 quart + 1 cup chicken broth, heated
1 Tbl kosher salt
Instructions
Heat a large heavy duty cast iron skillet or dutch oven (2-gallon capacity) on high heat.
Place the sausage in the hot skillet and brown it evenly. Stir often to prevent burning. When the sausage is browned, carefully remove the excess fat (reserving enough to cook the chicken). Season the chicken with the Creole seasoning and add it to the skillet. Brown the chicken evenly and cook it for 20 minutes.
Add in the onion, celery and bell pepper and lower the heat to medium. Cook for 10 minutes, stirring often. Add in the garlic, thyme and bay leaves and cook for 5 more minutes. Stir in the rice and cook until the rice grains and hot. Add in the canned tomatoes, Worcestershire sauce, hot sauce and chicken broth. Stir the mixture well to prevent the rice from clumping together.
Lower the heat until the Jambalaya is just barely simmering and cover. Cook for 30 minutes.
Yield: 12-14 servings
© Copyright 2023 unless otherwise noted. New South Restaurant Group • 3904 Hardy St Hattiesburg MS 39402 • 601.264.0657