RobertStJohn.com
Rosedale Rosemary BBQ Shrimp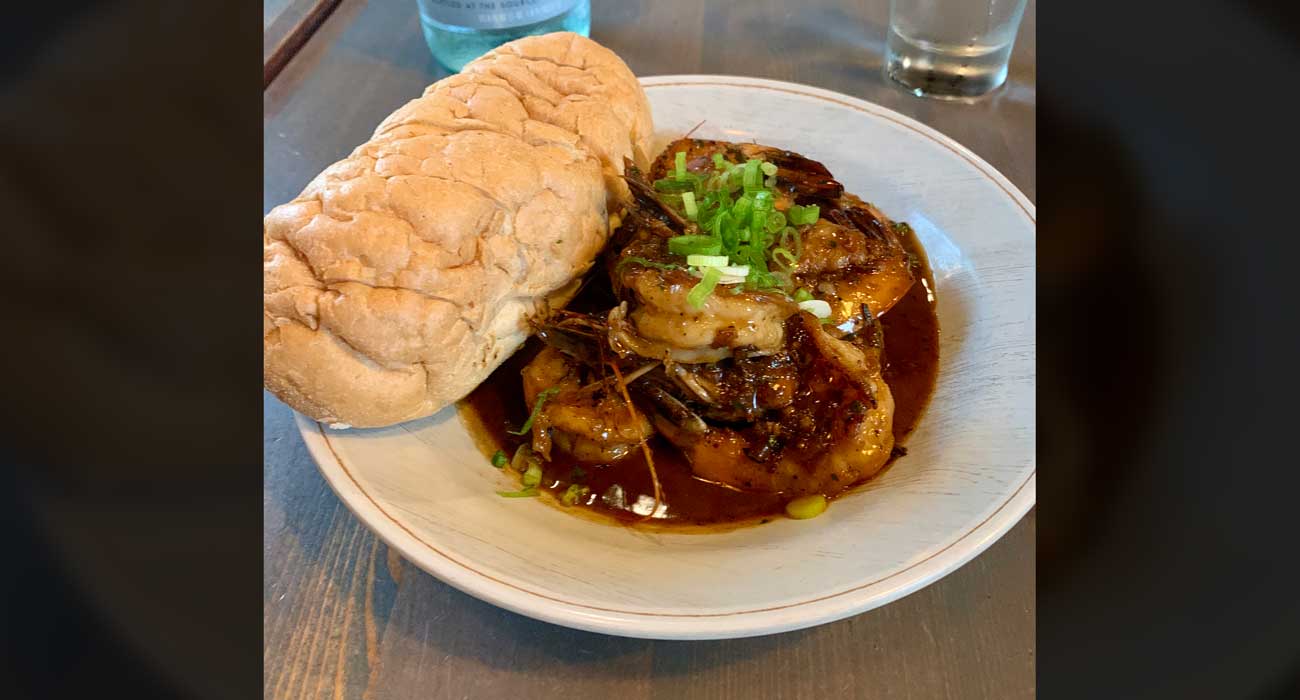 Ingredients
For BBQ base:
1 Tablespoon cracked black pepper
1 Tablespoon fresh rosemary, picked off the stem and roughly chopped
1 teaspoon canola or olive oil
2 Tablespoons minced shallots
2 Tablespoons minced garlic
½ cup Worcestershire sauce
½ cup Crystal hot sauce or less if using Tabasco
1 quart beer
Juice and zest of 1 lemon
1 ½ lb head-on peeled shrimp (can remove some of the heads, if preferred)
2 Tablespoons oil – canola or pure olive (not extra virgin)
Salt, pepper
4-6 Tablespoons butter
2 Tablespoons chopped parsley (optional)
3 Tablespoons sliced scallion
Instructions
In a 2 quart saucepan over medium heat, toast the pepper and rosemary until fragrant, about 2 minutes. Add canola oil, then sweat shallots and garlic for 2-3 minutes. Add liquids and bring to a boil. Lower heat and simmer until reduced to about one quart total. Stir in lemon juice and zest and remove from heat. This can be stored for up to 2 weeks in the refrigerator.
When ready to cook shrimp:
(4 appetizer portions – 6 shrimp each)
Heat oil in a large (14") sauté pan. When almost smoking, carefully add shrimp. They should fit in the pan in one layer, preferably. Season with salt and pepper and cook until lightly pink, then turn and cook other side. Stir up your base to get all the goodies off the bottom and pour about 1-1½ cup into the pan (watch out for steam!). Turn up the heat to get liquid boiling, then add 4 Tbsp butter and start swirling to mix. When butter is all mixed in, add the parsley and scallion and stir. When the sauce is thickened to your liking (add more butter if desired) divide shrimp between 4 bowls and serve immediately with fresh French bread for dipping. Reserve the rest of the base for later.
© Copyright 2023 unless otherwise noted. New South Restaurant Group • 3904 Hardy St Hattiesburg MS 39402 • 601.264.0657