RobertStJohn.com
Rosanna's Tiramisu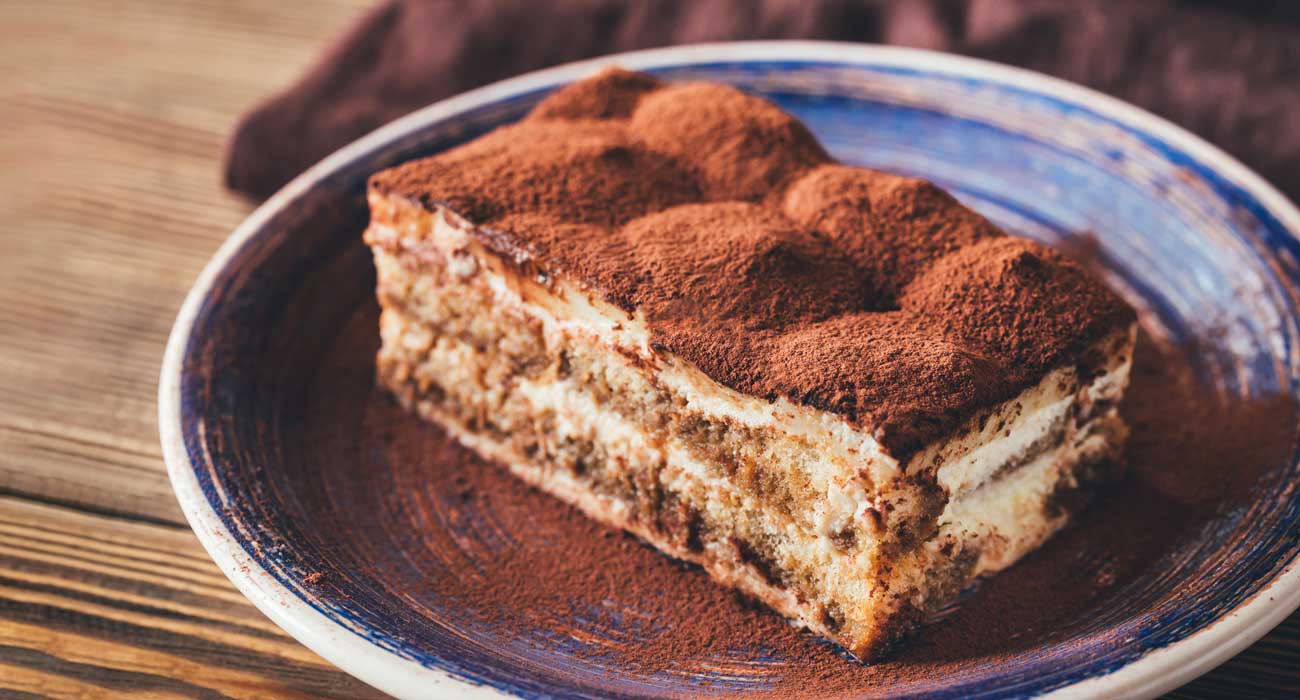 Ingredients
4 each Large egg yolks
6 TB Sugar
1 cup Heavy whipping cream, cold
1 TB Marsala wine
1 lb. Mascarpone cheese, at room temperature
2 each 8 oz. boxes highest quality lady fingers, preferably Pavesini brand
2 cups Strong brewed coffee, cooled
¼ lb Bittersweet chocolate, chopped, divided into thirds
Unsweetened cocoa powder as needed.
Instructions
Combine the egg yolks and sugar in the chilled bowl of a stand mixer fitted with the whip attachment. Beat on high until pale yellow and doubled in size. Add the whipping cream and continue beating on high until soft peaks begin to form, about 3-4 minutes. Add the softened mascarpone and Marsala and continue whipping on high speed until stiff peaks are formed, about 5-6 minutes.
To build the tiramisu, spread a very thin layer of the cream mixture across the bottom of a 9" x 11" clear casserole dish, just to help keep the first layer of lady fingers still. Divide the remaining cream mixture into thirds.
Briefly dip each lady finger in the coffee and cover the bottom of the casserole dish. Follow with a layer of the cream mixture and the chopped chocolate. Repeat this process until you finish the cream mixture. Sprinkle the top with the cocoa powder and the remaining chocolate.
Refrigerate for a few hours before serving.
© Copyright 2023 unless otherwise noted. New South Restaurant Group • 3904 Hardy St Hattiesburg MS 39402 • 601.264.0657