RobertStJohn.com
Robert St. John's Mississippi BBQ Shrimp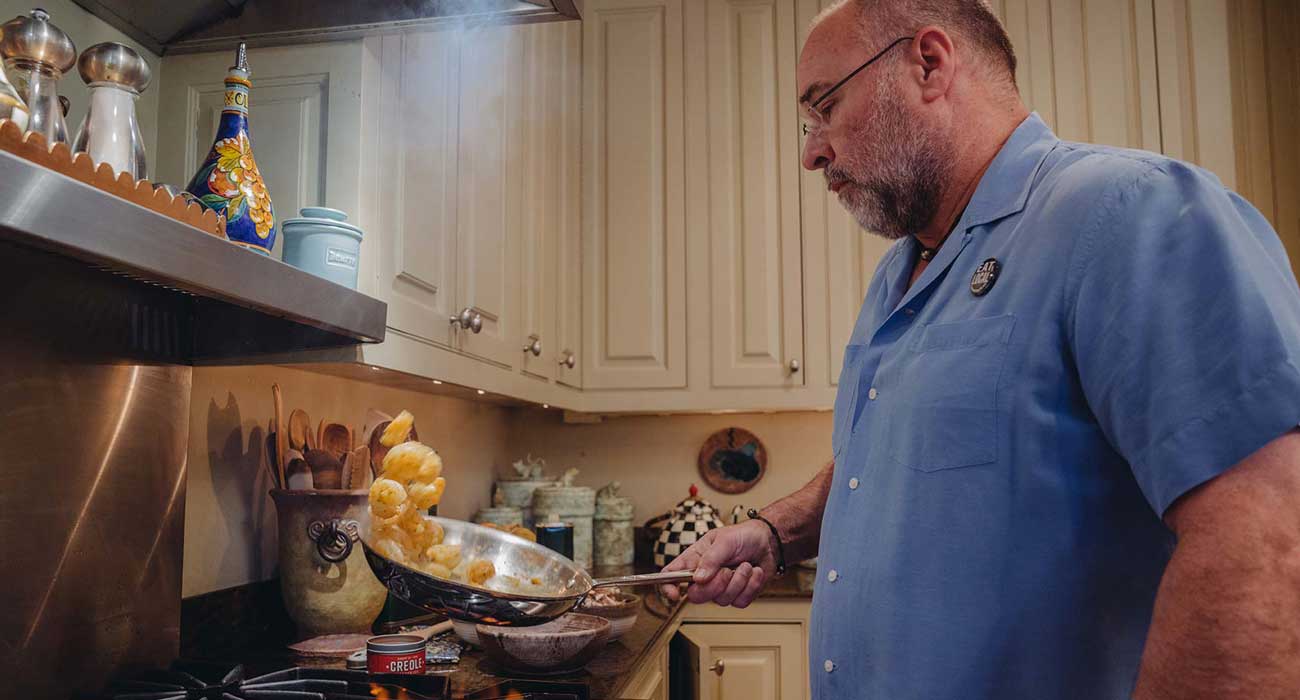 Ingredients
2 cups White Wine
1 qt. Shrimp stock
3 /4 cup Creole Seasoning
1 /2 cup Worcestershire Sauce
1 /2 cup Lemon Juice
3 Tbl. Paprika
2 Tbl. Garlic, minced
2 Tbl. Liquid Crab Boil
3 /4 cup Creole Mustard
4 Bay Leaves
1 Tbl. Hot Sauce
6 oz. Butter, margarine, or clarified butter
1 lb. Wild-caught domestic Shrimp, head-on, unpeeled, (preferably Mississippi-caught)
2 Tbl Black Peppercorns, cracked
Instructions
Bring all ingredients to a boil, immediately remove from heat and cool (can be made 2-3 days ahead of time).
When preparing the final dish, make sure to stir the cold BBQ Shrimp stock vigorously before adding it to the skillet.
To prepare BBQ Shrimp – Melt 6 ounces butter in a skillet and add the shrimp. Sautee until the shrimp begins to turn pink. Add cracked black peppercorns and sautee one minute. Add two cups of the BBQ Shrimp Stock and cook until shrimp are just done.
Serve with plenty of toasted French bread for dipping.
Yield: Not enough
© Copyright 2023 unless otherwise noted. New South Restaurant Group • 3904 Hardy St Hattiesburg MS 39402 • 601.264.0657