RobertStJohn.com
Roasted Garlic Parmesan Bread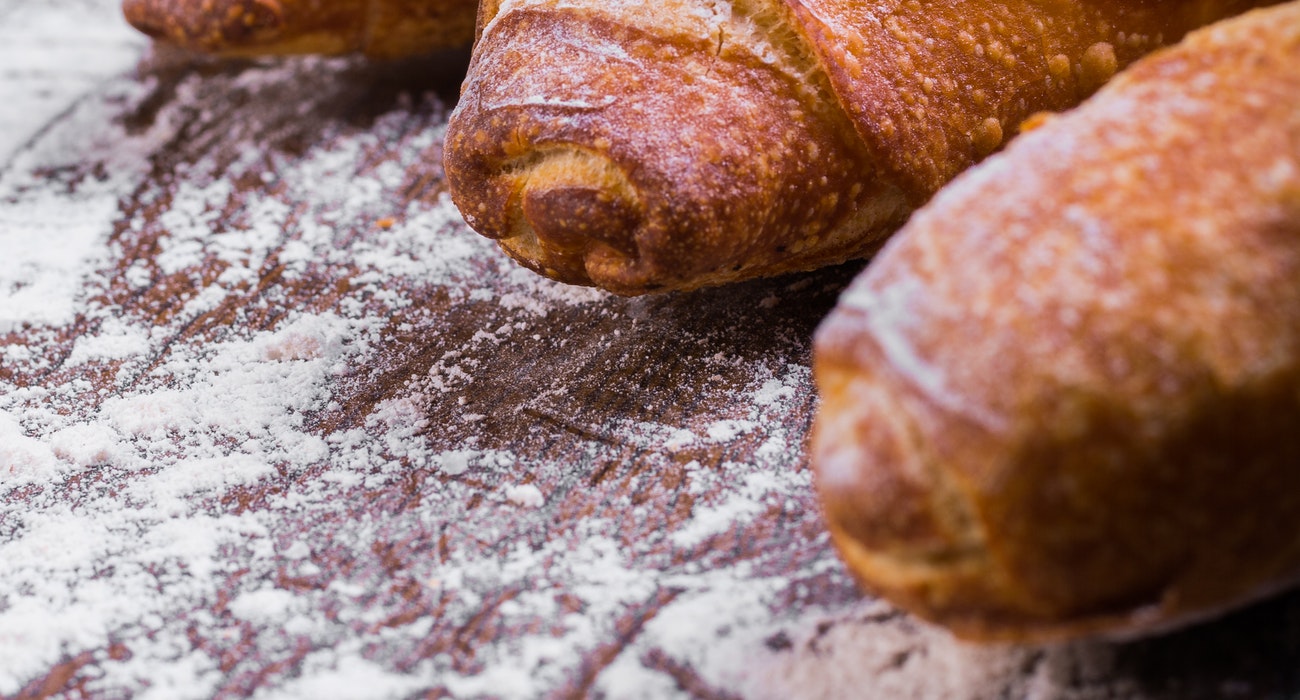 Ingredients
For the roasted garlic:
2 whole heads of garlic
1/4 cup olive oil
2 tsp kosher salt
For The Bread:
1/2 cup unsalted butter, room temperature
1/4 cup roasted garlic puree
2 tsp fresh parsley, chopped
1 tsp fresh chives, sliced very thin
1/4 tsp kosher salt
1/4 tsp Creole seasoning
1/2 tsp Worcestershire sauce
1/4 tsp fresh ground black pepper
1/2 cup Parmigiano-Reggiano, freshly grated (about 2 ounces)
1 French Baguette (12-14 in long), cut in half length wise
Instructions
For the roasted garlic:
Preheat oven to 350.
Remove the outermost layers of the skin on the garlic heads. Cut the top off so that the garlic cloves are exposed and place them in a shallow baking dish Heat the olive oil over a high heat for 1-2 minutes. Stir the salt into the oil and pour the oil directly over the tops of the garlic. Cover the garlic with foil and bake for30 minutes. Remove the foil and bake for an additional 8 minutes.
Remove from the oven and cool the garlic. To remove the roasted garlic cloves, gently squeeze the bottom of the head and the garlic should come out easily.
Place the roasted garlic cloves on a cutting board, and using the flat side of a chef's knife, smash the garlic into a puree.
Yeild: 1/4-1/3 cup garlic puree
For The Bread:
Preheat oven to 350
Cream together the softened butter, garlic, herbs, salt, Creole seasoning, Worcestershire sauce, pepper and half of the cheese using a rubber spatula or wooden spoon. Spread both halves of the evenly with the butter mixture, then sprinkle the remaining cheese over the butter mixture.
Line a large baking sheet with aluminum foil and place the prepared halves, butter side up, on the baking sheet.. Bake for 12-15 minutes. Cute crosswise on a diagonal into 1 1/2 inch slices. Serve immediately.
Yield: 8-10 servings
© Copyright 2023 unless otherwise noted. New South Restaurant Group • 3904 Hardy St Hattiesburg MS 39402 • 601.264.0657