RobertStJohn.com
Raspberry-Mint Sauce
In addition to the lamb application, it is a perfect accompaniment with pork and turkey.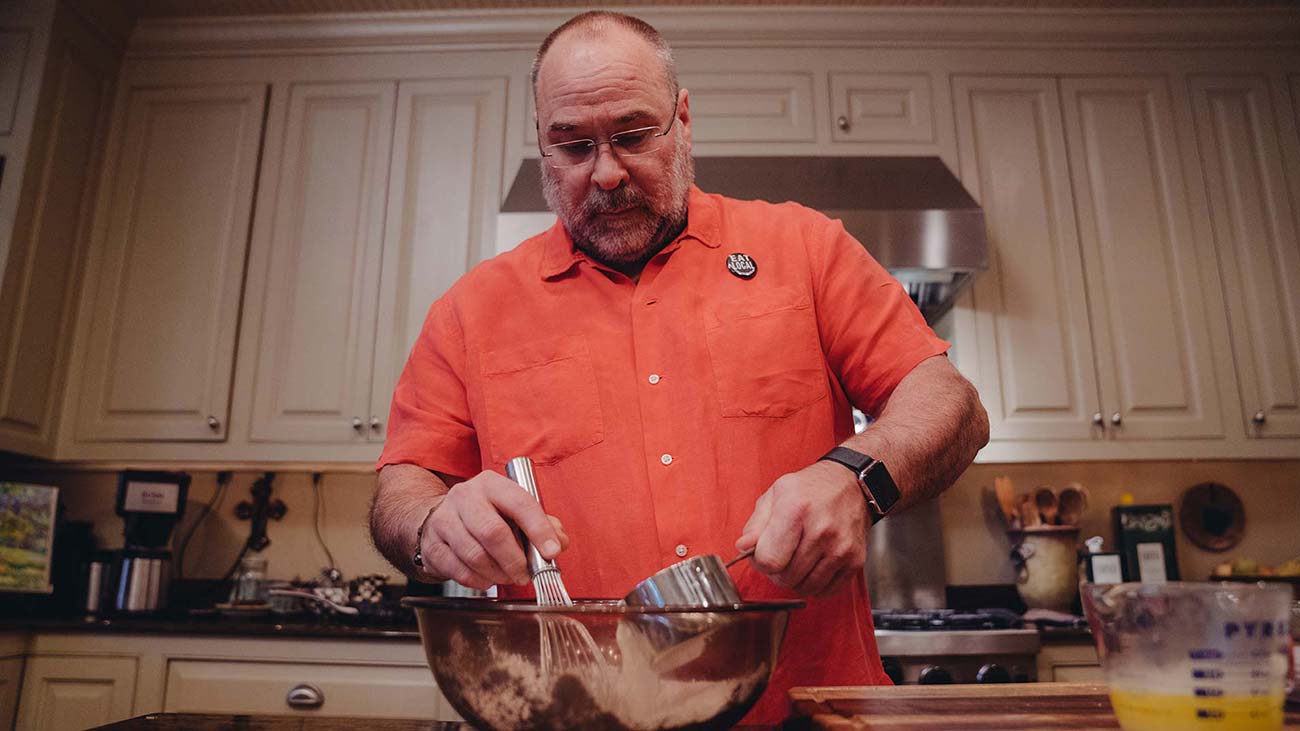 Ingredients
1 Tbsp olive oil
1 /2 cup shallots, minced
1 Tbsp garlic, minced
1 tsp creole seasoning
1 /4 tsp black pepper, freshly ground
1 /2 cup sherry
2 cups raspberries, fresh or frozen
2 cups chicken broth
1 bay leaf
1 cup mint jelly
1 /2 tsp balsamic vinegar
1 tsp creole mustard
1 Tbsp fresh mint, chopped
Instructions
In a small sauce pot, heat olive oil over medium-high heat and cook shallots 3-4 minutes. Stir in garlic and seasonings, and cook 3-4 more minutes, stirring often. Do not let garlic brown. Deglaze with sherry and reduce by half.
Stir in raspberries, chicken broth and bay leaf and simmer 15-20 minutes, until reduced by half. Stir in mint jelly and cook three minutes more, stirring constantly. Remove from the heat and stir in the vinegar and fresh mint.
Serve at room temperature.
© Copyright 2023 unless otherwise noted. New South Restaurant Group • 3904 Hardy St Hattiesburg MS 39402 • 601.264.0657