RobertStJohn.com
Purple Parrot Corn and Crab Bisque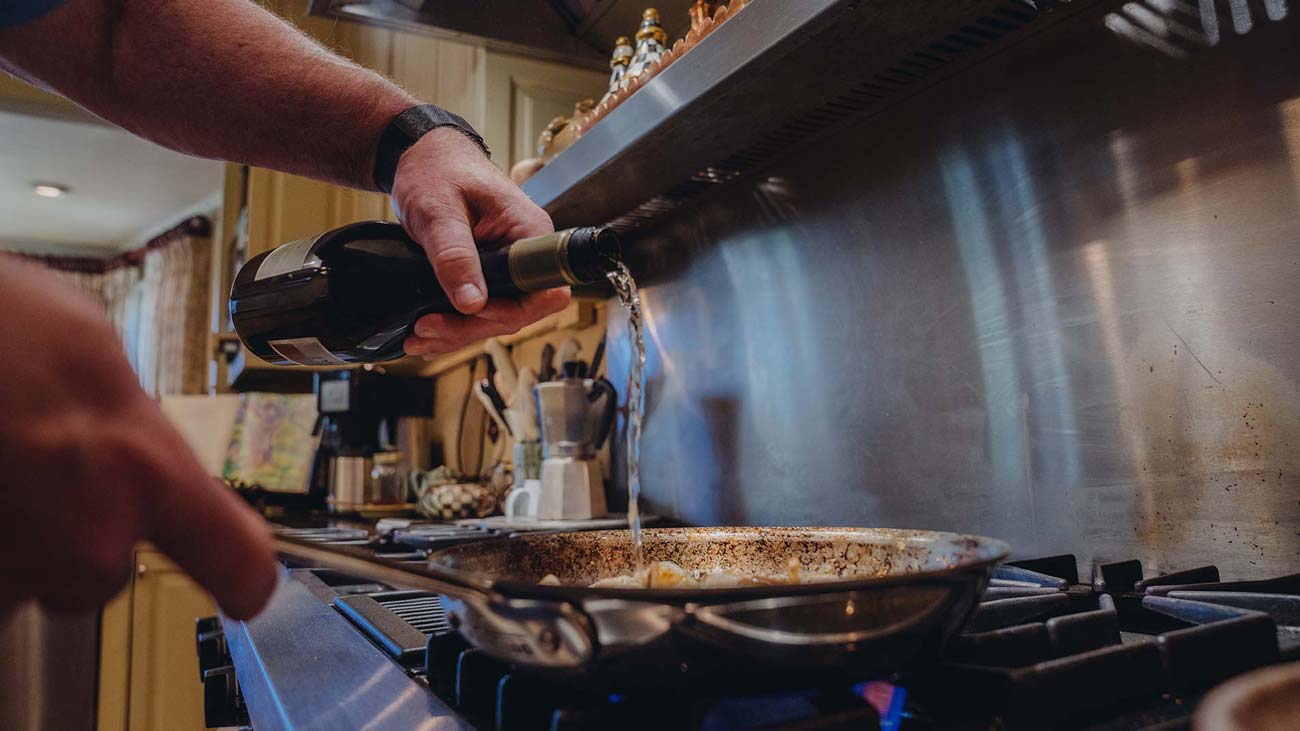 Ingredients
1/2 teaspoon Clarified Butter
1/3 cup Yellow onion, medium dice
1/4 cup Green bell peppers, medium dice
1/4 cup Celery, medium dice
1 teaspoon Garlic, minced
1 1/2 teaspoons basil, dried
1 teaspoon White pepper
1/4 teaspoon Cayenne pepper
1/2 teaspoon thyme
1 1/2 quarts Chicken Stock
1/4 cup white wine
1 tablespoon brandy
2 teaspoons Worcestershire
2 teaspoons Hot Sauce
3 cups fresh corn kernels, scraped with pulp (or 2 cans whole kernel corn, drained)
1/2 cup margarine
1/2 cup flour
3 cups heavy cream
1 cup Half-n-Half
1 tablespoon Creole Seasoning
2 pounds jumbo lump crabmeat, picked from shell
Instructions
In an 8-quart saucepan, sweat onion, bell pepper, and celery in clarified butter over medium heat until soft. Add garlic, basil, pepper, cayenne, and thyme. Stir well, making sure that spices are incorporated.
Add stock, wine, brandy, Worcestershire, and Cayenne and Garlic Sauce. Cook on high heat 7–10 minutes, then reduce heat to medium. While stock is boiling, make a light peanut butter–colored roux with the margarine and flour.
Add the roux to the hot stock and stir thoroughly. Add heavy cream, Half-n-Half, Creole Seasoning, corn and cook on medium to medium-low heat for 8-10 minutes. Gently stir in crabmeat and heat through.
Serve hot and garnish with freshly chopped parsley.
Yield: 1 gallon
© Copyright 2023 unless otherwise noted. New South Restaurant Group • 3904 Hardy St Hattiesburg MS 39402 • 601.264.0657