RobertStJohn.com
Porcini Mushroom Soup
This is actually my version of a mushroom soup I ate in Lyon, France. But since I use porcinis I think of it as an Italian soup. Especially since there's no heavy cream.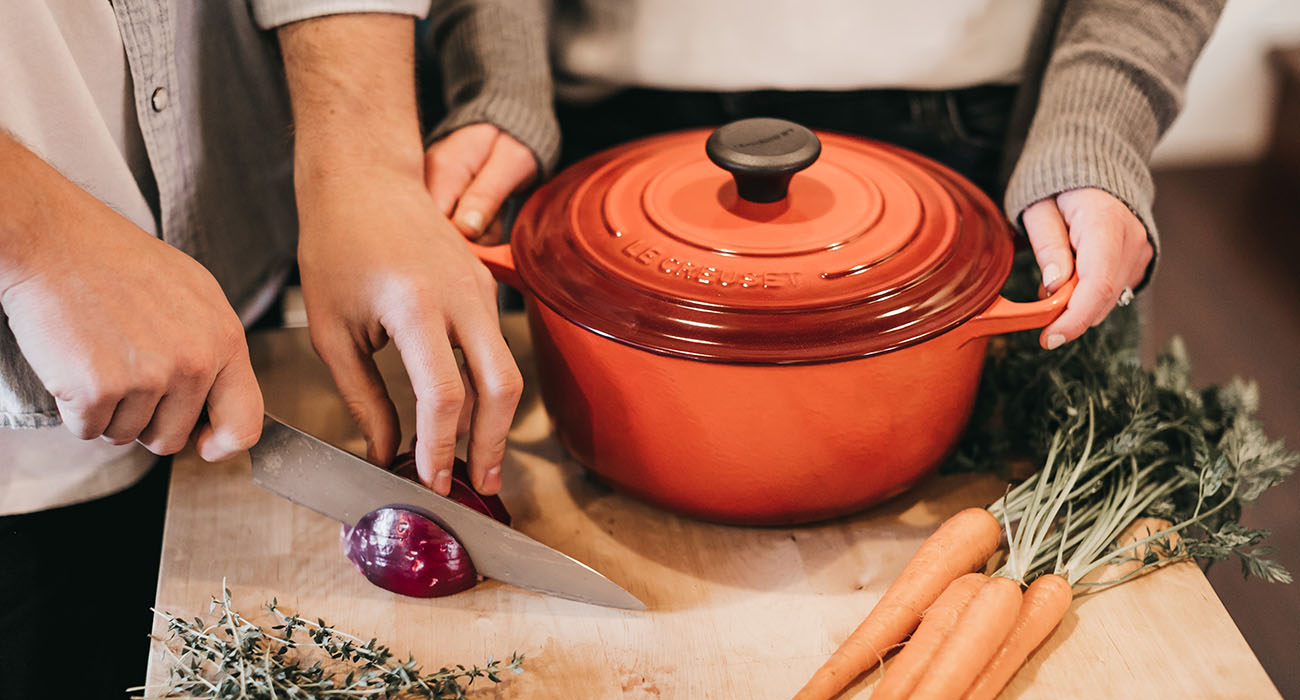 Ingredients
3 quarts Mushroom stock, heated (see recipe)
8 Tbl Unsalted butter, divided
¼ cup All-purpose flour
¼ lb. Dry porcini mushrooms (soaked and reserved from the mushroom stock recipe)
½ cup Shallots, minced
2 Tbl Brandy
2 Tbl Kosher salt, divided
½ Tbl Ground white pepper
1 Tbl Fresh thyme, chopped
2 Tbl Sherry vinegar
Instructions
In a one gallon stock pot, melt 4 Tbl of the butter over medium heat. Once melted, add the flour and whisk constantly to combine thoroughly and prevent scorching, about 2 minutes. Slowly add the heated mushroom stock 1 cup at a time, combining thoroughly each time until all the stock has been added. Continue to heat this on medium-low, stirring occasionally, until it has reduced to 2 quarts.
Meanwhile, melt the remaining 4 Tbl of butter over medium heat. Add the shallot and stir until softened, about 2-3 minutes. Add the mushrooms, 1 Tbl salt, white pepper and thyme and continue cooking for 6 minutes. Deglaze with the brandy and continue stirring until brandy has cooked out completely, about 3-4 minutes.
Transfer this mixture to a food processor and pulse for 1-2 minutes. Return to the pot with the reduced stock and bring to a simmer for 10 minutes. Puree this mixture until smooth with a stick blender or in the food processor. Finish with remaining 1 Tbl salt and the sherry vinegar.
Yield: 1 gallon
© Copyright 2023 unless otherwise noted. New South Restaurant Group • 3904 Hardy St Hattiesburg MS 39402 • 601.264.0657