RobertStJohn.com
Pineapple Sorbet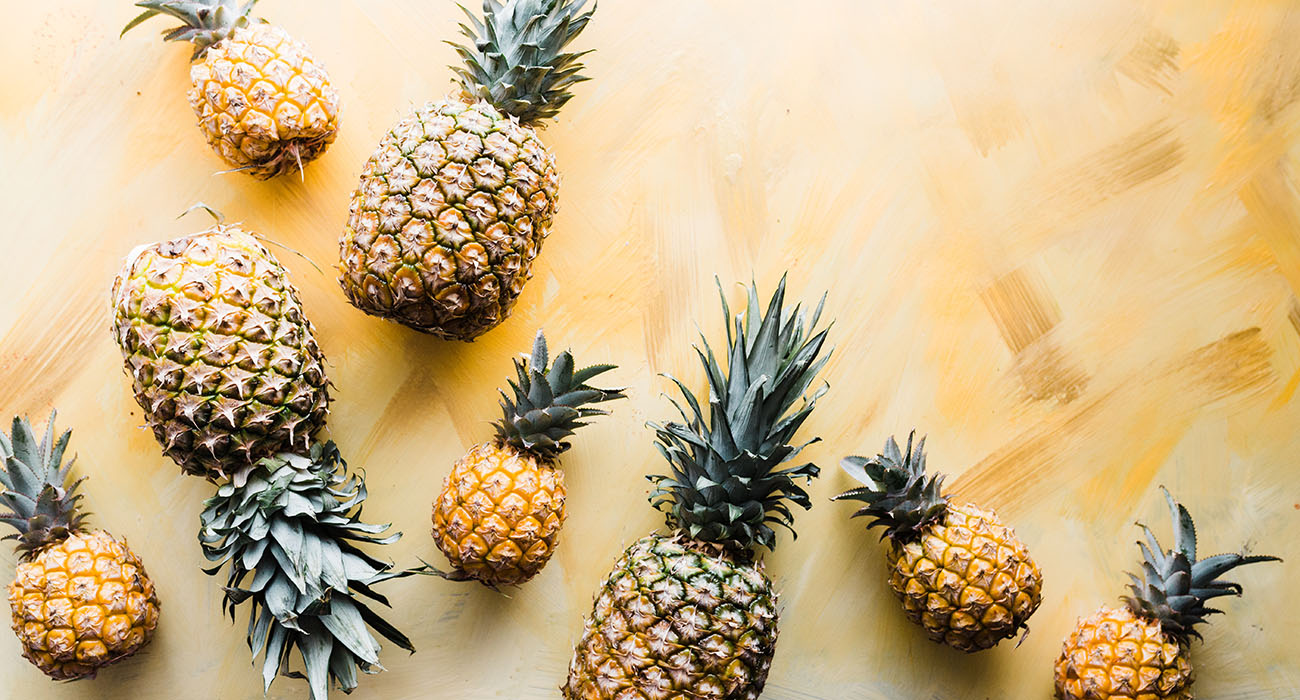 Ingredients
1/2 cup water
3/4 cup sugar
1/4 cup karo syrup
1 Tbsp fresh lemon juice
1 large ripe pineapple, rind and core removed and cubed, approx. 5 cups
Minted Cookie
1/2 cup            Butter
1 /4cup            Sugar
1 medium        Egg
1/2tsp               mint extract
1 tsp                Vanilla extract
1 1/2  cups       Flour
1/4 tsp.             Baking powder
10                    peppermints, crushed*
Instructions
Make a simple syrup by placing the water and sugar in a small sauce pot and heat until the sugar is completely dissolved. Cool the syrup completely.
Place the simple syrup, karo syrup, lemon juice and pineapple in a blender. On high speed, puree the mixer until it is smooth. Strain the mixture through a fine strainer and refrigerate for one hour.
Following the manufacturer's directions of an electric ice cream machine, freeze the liquid. Remove from the ice cream maker and store covered in the freezer for 2 hours before serving. The sorbet may be made and held in the freezer for one week.
Yield: 1 quart
Minted Cookie
Preheat oven to 350 degrees.
Cream butter and sugar; beat in egg and extracts. Sift flour and baking powder together, stir into mixture. Refrigerate about 1 hour, or until dough is firm enough to roll. On a floured surface, roll to 1 /8-inch thickness and cut with cookie cutters. Sprinkle the tops with the crushed peppermint pieces. Bake 10-12 minutes.
Yield: 12-16 cookies
To serve, scoop the sorbet into serving dishes and place 1-2 cookies along side of the scooped sorbet.
© Copyright 2023 unless otherwise noted. New South Restaurant Group • 3904 Hardy St Hattiesburg MS 39402 • 601.264.0657