RobertStJohn.com
Pie Dough
Make sure that the shortening is cold. Don't overwork it. Dryer climates might require a little more liquid.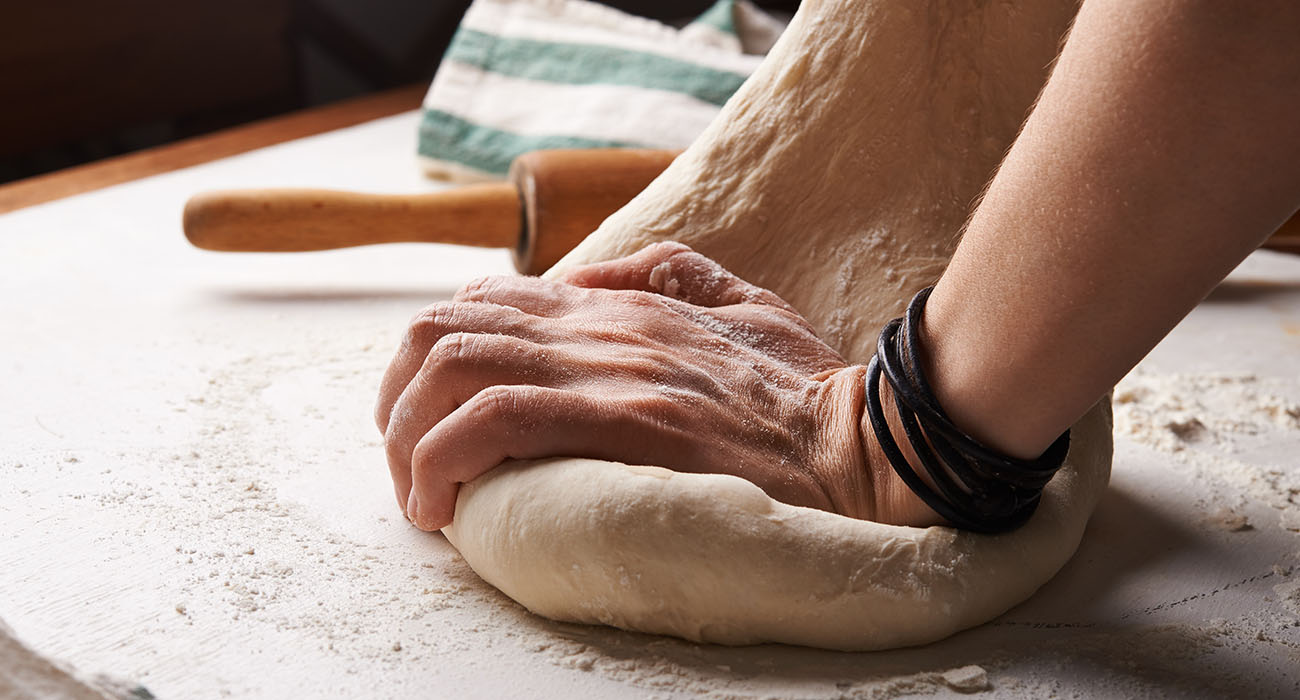 Ingredients
2 cups              Flour
1 cup               Shortening
1 /4 tsp            Salt
1                      Egg
1 /3 cup           Milk
Instructions
Blend first three ingredients together with a pastry cutter or a fork. Separately, beat egg and milk together. Slowly add egg/milk mixture to flour mixture, one tablespoon at a time until pie dough becomes moist and forms a ball. Divide in half and shape into a ball. Wrap and refrigerate one hour before rolling.
Roll out on a floured surface.
Yield: Two crusts
To roll out dough: Remove dough disk from refrigerator. If stiff and cold, let stand until dough is cool but malleable.
Using a floured rolling pin, roll dough disk on a lightly floured surface from the center out in each direction, forming a 12-inch circle. To transfer dough, carefully roll it around the rolling pin, lift and unroll dough, centering it in an ungreased nine-inch pie plate.
© Copyright 2023 unless otherwise noted. New South Restaurant Group • 3904 Hardy St Hattiesburg MS 39402 • 601.264.0657