RobertStJohn.com
Pie Crust #2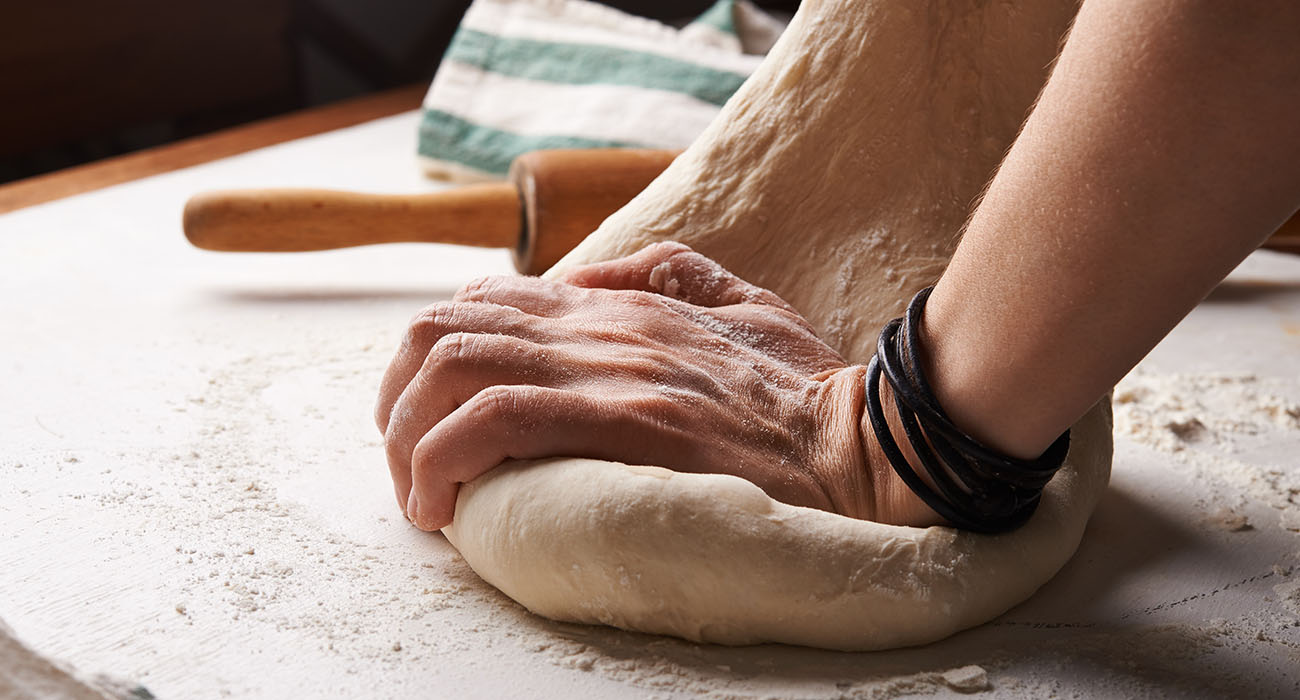 Ingredients
1 1 /3 cups       Flour, all-purpose
1 /2 cup           Crisco brand shortening
1 /2 tsp            Salt
3 Tbsp             Ice Water
Instructions
Mix flour and salt in mixing bowl. Cut shortening into the flour with a pastry cutter, until mixture resembles the texture of tiny peas. Do not use your hands as the heat from your hands will melt the shortening, causing the pastry to be heavy, not light and flaky.
Add ice water and combine with a fork. It may appear as if it needs more water, it does not. Quickly gather the dough into a ball and flatten into a four-inch wide disk. Wrap in plastic and refrigerate at 30-45 minutes. Yield: one nine-inch pie crust
To roll out dough: Remove dough disk from refrigerator. If stiff and very cold, let stand until dough is cool but malleable.
Using a floured rolling pin, roll dough disk on a lightly floured surface from the center out in each direction, forming a 12 inch circle. To transfer dough, carefully roll it around the rolling pin, lift and unroll dough, centering it in an ungreased nine-inch pie plate.
© Copyright 2023 unless otherwise noted. New South Restaurant Group • 3904 Hardy St Hattiesburg MS 39402 • 601.264.0657