RobertStJohn.com
Pepper Jelly Dipping Sauce
This recipe has multiple uses. It works as a sweet and spicy dipping sauce for shrimp toast and crabmeat puffs, but it also works well as a condiment to be served alongside egg rolls and spring rolls. For a unique and unusual treat, toss a few tablespoons of this sauce with fried popcorn shrimp, fried crawfish tails, or fried calamari.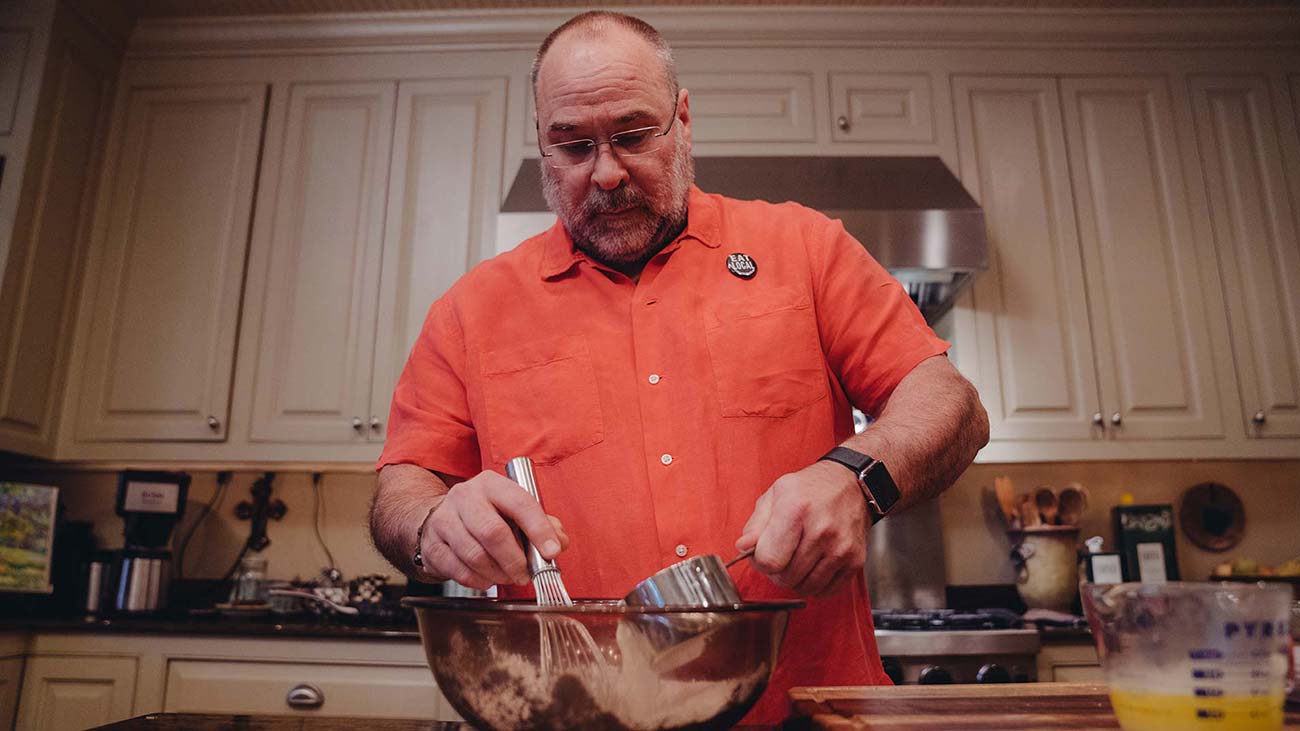 Ingredients
1 /4 cup red chili pepper flakes
1 cup water
1 large red bell pepper, seeds removed
1 Tbsp minced garlic
1 /2 cup rice vinegar
1 cup white wine vinegar
3 /4 cup corn syrup
1 cup sugar
2 Tbsp water
2 Tbsp cornstarch
Instructions
Bring one cup of water to a boil in a small sauce pot. Stir in chili flakes and simmer five minutes. Strain flakes, set aside, and discard water.
Place red bell pepper and garlic in a small stainless steel sauce pot with vinegars and simmer 5-6 minutes. Allow mixture to cool slightly, then puree in a blender. Return pureed mixture to the stainless steel pot and add sugar and corn syrup Bring the mixture back to a simmer.
Dissolve corn starch in the water and blend into the red pepper mixture. Once it returns to a simmer, remove from heat. Stir in the red pepper flakes and chill.
May be made one week in advance.
Yield: 3 cups
© Copyright 2023 unless otherwise noted. New South Restaurant Group • 3904 Hardy St Hattiesburg MS 39402 • 601.264.0657