RobertStJohn.com
Peach Ice Cream
There's no better way to celebrate summer than homemade ice cream.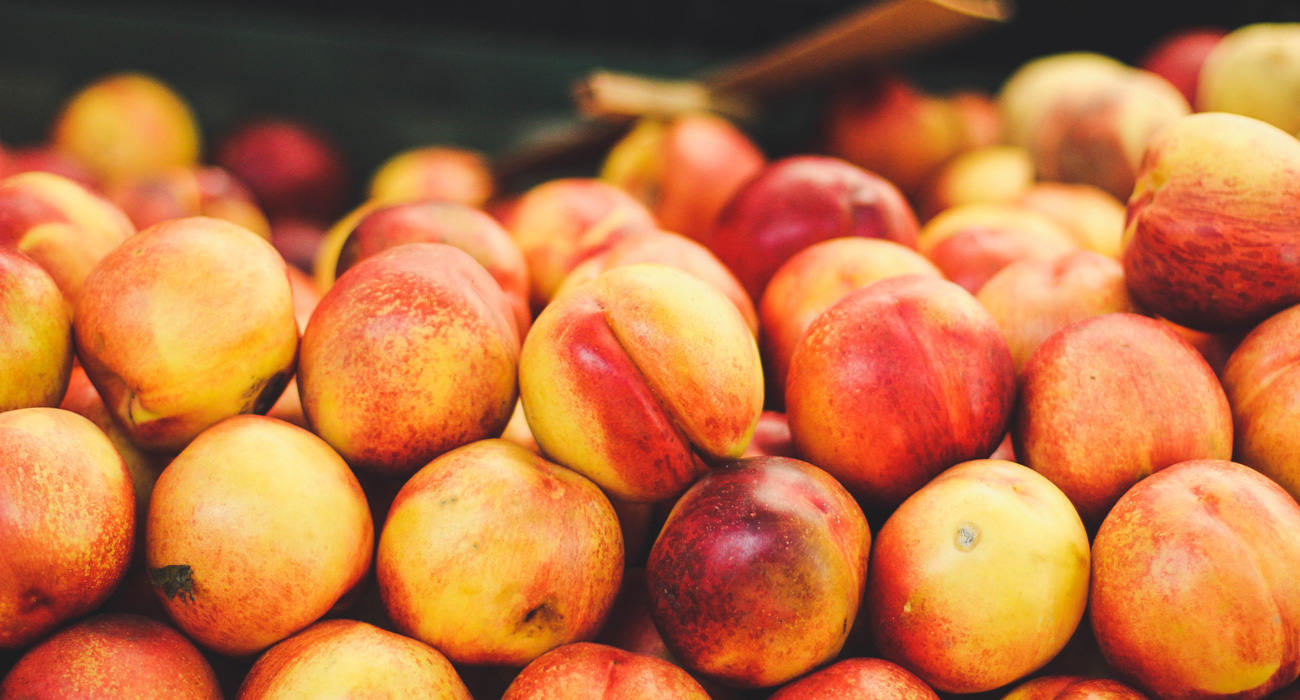 Ingredients
3 cups Peaches, fresh, peeled and cut into wedges
3 /4 cups Sugar, divided
1 Tbsp Lemon juice
1/4 cup Peach schnapps
1 1/2 cups Whipping cream
1 cup Milk
2 tsp Vanilla extract
4 Egg yolks
Instructions
In a bowl, combine peaches, 1 /4 cup sugar, lemon juice, and peach schnapps. Allow the peaches to sit in mixture 10 minutes. Remove the peach wedges and reserve the sugar mixture.
Prepare the grill. Cook peaches 10 minutes over direct medium heat, turning once. Cut peaches into small pieces and return to the sugar mixture. Cover and refrigerate overnight.
Remove peach mixture from refrigerator, drain, and reserve the juice. Return peaches to refrigerator.
Place the liquid from the peaches, whipping cream, milk and vanilla extract in a small saucepot. Heat until the liquid comes to a simmer.
In bowl, whisk egg yolks and remaining sugar. While whisking, slowly add 1 /3 of the boiled cream mixture. Stir well. Add egg mixture to cream mixture. Return to low-medium heat and continue stirring for 5-7 minutes. Just as it begins to simmer, remove from heat place into a bowl over ice. Stir the cooling mixture often until completely chilled.
Transfer the mixture to an ice cream maker and freeze according to manufacturer's instructions. After the ice cream begins to stiffen, add the peaches and continue to freeze until done. Remove the ice cream from the ice cream maker and store in an airtight container in the freezer until ready to serve.
Yield: 1 quart
© Copyright 2023 unless otherwise noted. New South Restaurant Group • 3904 Hardy St Hattiesburg MS 39402 • 601.264.0657