RobertStJohn.com
My Version of My Mom's Stuffed Peppers
I probably ate stuffed peppers 90% of the birthdays in the first half-century of my life. Stuffed peppers, mashed potatoes, and English peas. Almost all my fondest childhood memories are set around meals in my home or the homes of one of my grandparents. I never gave them much thought back then, but a shared meal is something that I cherish, and never take for granted these days.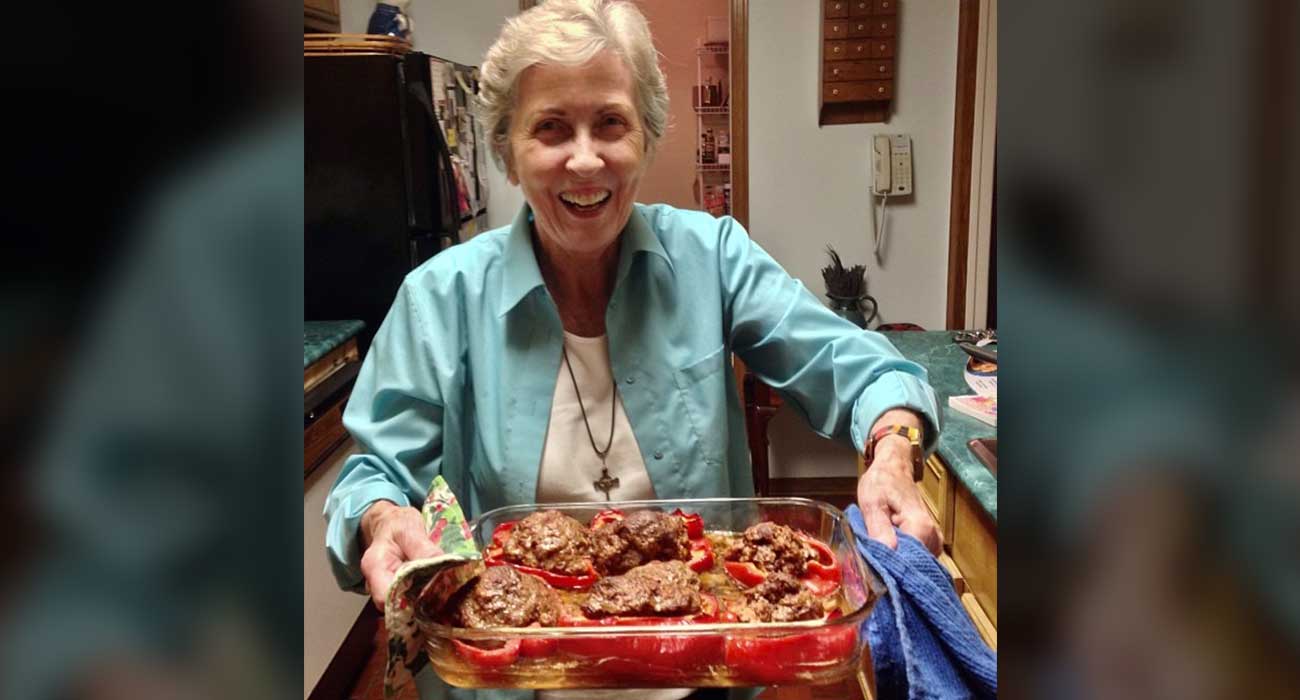 Ingredients
1 Tbl bacon fat
1 cup yellow onion, small dice
2 tsp steak seasoning
1 tsp kosher salt
2 Tbl sugar
1 tsp black pepper, freshly ground
2 tsp fresh garlic, minced fine
¼ tsp dry basil
¼ tsp dry oregano
⅛ tsp dry thyme
2 Tbl tomato paste
1 egg, slightly beaten
1 ½ pounds lean ground beef
1 28-ounce can diced tomatoes, drained very well
6 bell peppers, tops and seeds removed
Instructions
Preheat oven to 375 degrees
In a small sauté pan, heat the bacon fat over medium heat. Add onions, steak seasoning, salt, sugar, and pepper and cook 3-4 minutes. Add the garlic, basil, oregano and thyme, and cook one more minute. Stir in the tomato paste and cook 4-5 minutes, stirring constantly.
Remove mixture from the heat and transfer to a large mixing bowl. Allow to cool completely.
Once the mixture has cooled, mix in the egg, ground beef and drained tomatoes. Do not overmix. Fill each pepper with the ground beef mixture.
Place peppers in a casserole dish and bake for 20-25 minutes (cook times will vary depending on the size of the peppers). Baste with juices from the bottom of the casserole twice during the cooking process. Check the center for doneness. Remove and serve.
Yield: 6 servings
© Copyright 2023 unless otherwise noted. New South Restaurant Group • 3904 Hardy St Hattiesburg MS 39402 • 601.264.0657