RobertStJohn.com
Muz's Fudge Cake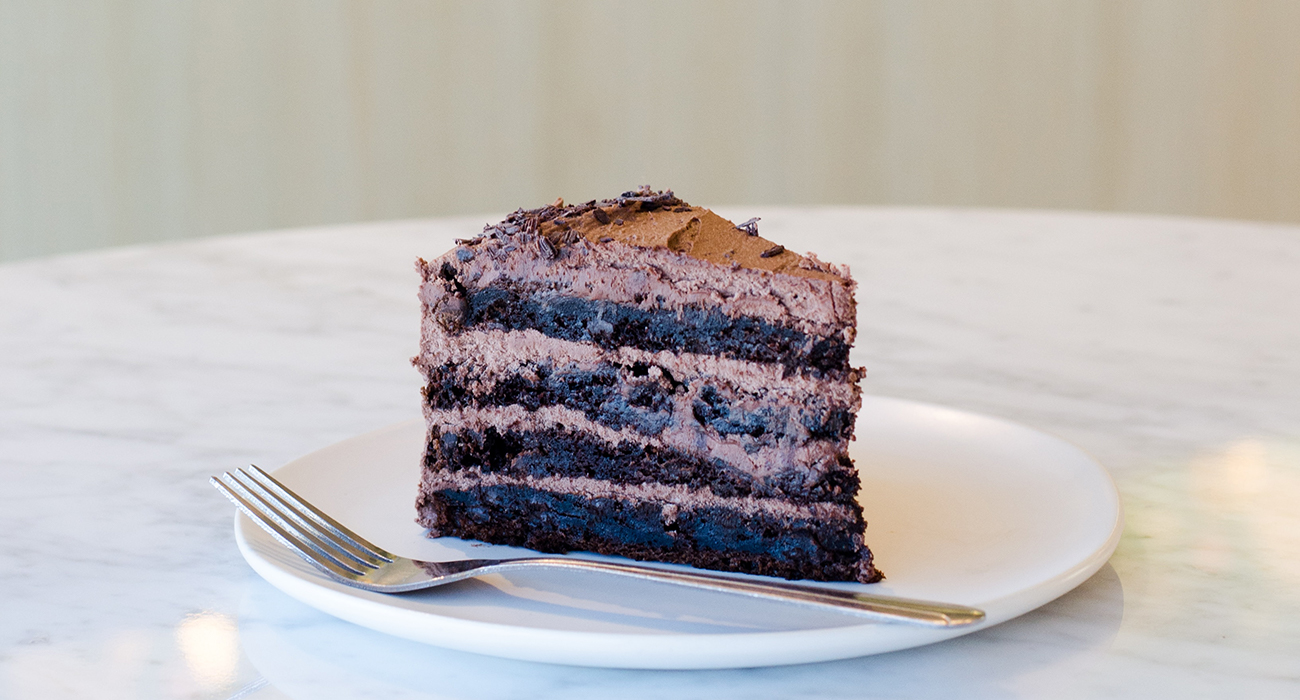 Ingredients
Preheat oven to 350-degrees.
Melt chocolate and butter together in a double boiler. Once incorporated let cool slightly. Cooled chocolate should still be in liquid form.
Mix together the four eggs and gradually and the two cups of sugar until completely incorporated. SLOWLY pour the slightly warm chocolate mixture into the egg/sugar mixture.
Slowly incorporate the flour into the chocolate/egg mixture. Add vanilla, nuts, salt, and mix.
Line a pan with waxed paper or parchment. Pour in the chocolate mix. Bake at 350 approximately 30 minutes or until an inserted toothpick comes out clean.
Remove from oven. Let cool five minutes. Carefully flip the fudge cake and finish cooling. Once cooled completely, remove wax paper and cut into squares.
Instructions
4 Squares Bakers Chocolate
2 sticks Butter
4 Eggs
2 cups Sugar
1 cup Flour
1 tsp Pure Vanilla Extract
1 cup Nuts, chopped
Pinch of salt
© Copyright 2023 unless otherwise noted. New South Restaurant Group • 3904 Hardy St Hattiesburg MS 39402 • 601.264.0657