RobertStJohn.com
Mushroom-Swiss Burgers with Dijon-Horseradish Sauce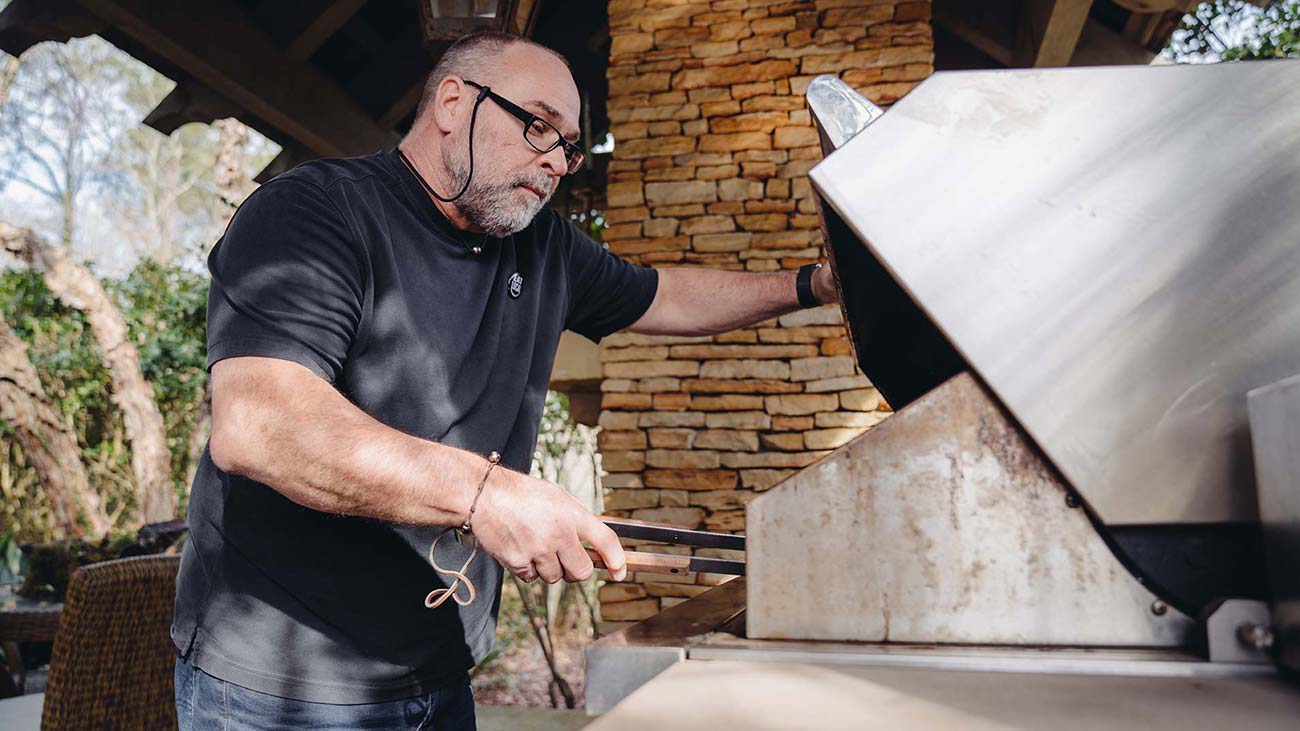 Ingredients
3 pounds Lean Ground Beef
1/3 cup Beef non-stick grilling marinade
1 Tbl Steak Seasoning
2 Tbl unsalted butter
3 cups sliced mushrooms
1 tsp salt
1 tsp fresh ground black pepper
6 1-ounce slices Swiss Cheese
6 Hamburger Buns
1/4 cup Unsalted Butter, melted
1 1/2 cup Fresh Spinach Leaves
6 red Onion Slices
1 Recipe Dijon Horseradish Sauce
Instructions
Divide the ground beef into six equal parts and form burger patties, approximately 1-1/2" thick.
Prepare the grill: Brush the surface of the burgers with the no-stick marinade and sprinkle with the steak seasoning. Cook over direct high heat for 8-10 minutes.
While the burgers are cooking:
Heat the butter in a medium sauté pan over high heat. Place mushrooms, salt, and pepper in the hot butter and sauté mushrooms for 6-7 minutes, stirring occasionally. Drain excess liquid.
While they are still on the grill, top each burger with one slice of each cheese. Divide the mushrooms evenly and place them atop the cheese. Close the lid on the grill and cook just until the cheese melts.
Brush the hamburger buns with the melted butted and toast on the grill over medium direct heat for 2-3 minutes.
Spread the Dijon mustard sauce on both sides of the bun. Place a burger on each bun and top with the fresh spinach leaves and red onions.
Yield: 6 Hamburgers
© Copyright 2023 unless otherwise noted. New South Restaurant Group • 3904 Hardy St Hattiesburg MS 39402 • 601.264.0657