RobertStJohn.com
Mississippi Biscuits
We tested a lot of biscuits before discovering this recipe. I wanted to create the quintessential Mississippi biscuit. Before the testing began, I would have thought that the lard version would win out. Butter beat the others hands down.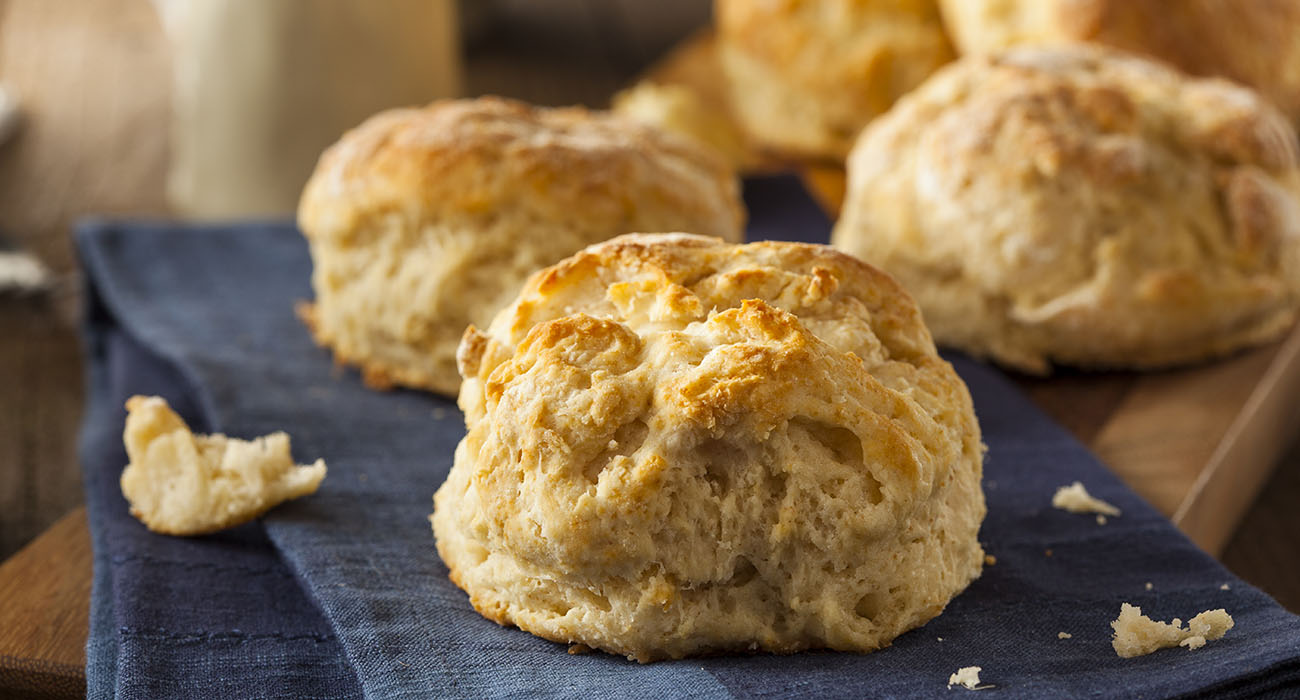 Ingredients
2 1/2 cups Self-rising flour, cold
1/2 tsp Salt
1 stick Unsalted butter, frozen and shredded on the large holes of a box grater (may also substitute 1/2 cup Crisco or lard)
1 cup Buttermilk, cold
Instructions
Preheat oven to 475°F.
Combine the flour and salt in a large mixing bowl. Work in the cold butter with your hands until well combined. There should still be pieced of butter distributed throughout. Add buttermilk and stir gently until combined. Do not over mix.
Transfer the biscuit dough to a floured surface. Gently pat the dough to a rectangle about 1/2 inch thick. Fold the short ends of the rectangle into the middle and repeat this process four times. Cut out the biscuits using a 2- to 2 1/2-inch cutter and place them on a baking sheet lined with parchment paper. The biscuits should almost be touching each other. Bake until golden brown, about 10 to 12 minutes.
© Copyright 2023 unless otherwise noted. New South Restaurant Group • 3904 Hardy St Hattiesburg MS 39402 • 601.264.0657