RobertStJohn.com
Miniature Strawberry Shortcakes
I love strawberry shortcake, but never see it at a party. Some might think it's too simple, others might think it's too casual. Still others might not serve it because it is hard to eat in a cocktail setting. It's true, strawberry shortcake is simple and casual, but most of all, it's good. This recipe takes care of the hard-to-eat-at-a-cocktail-party problem by making it a hand-held treat.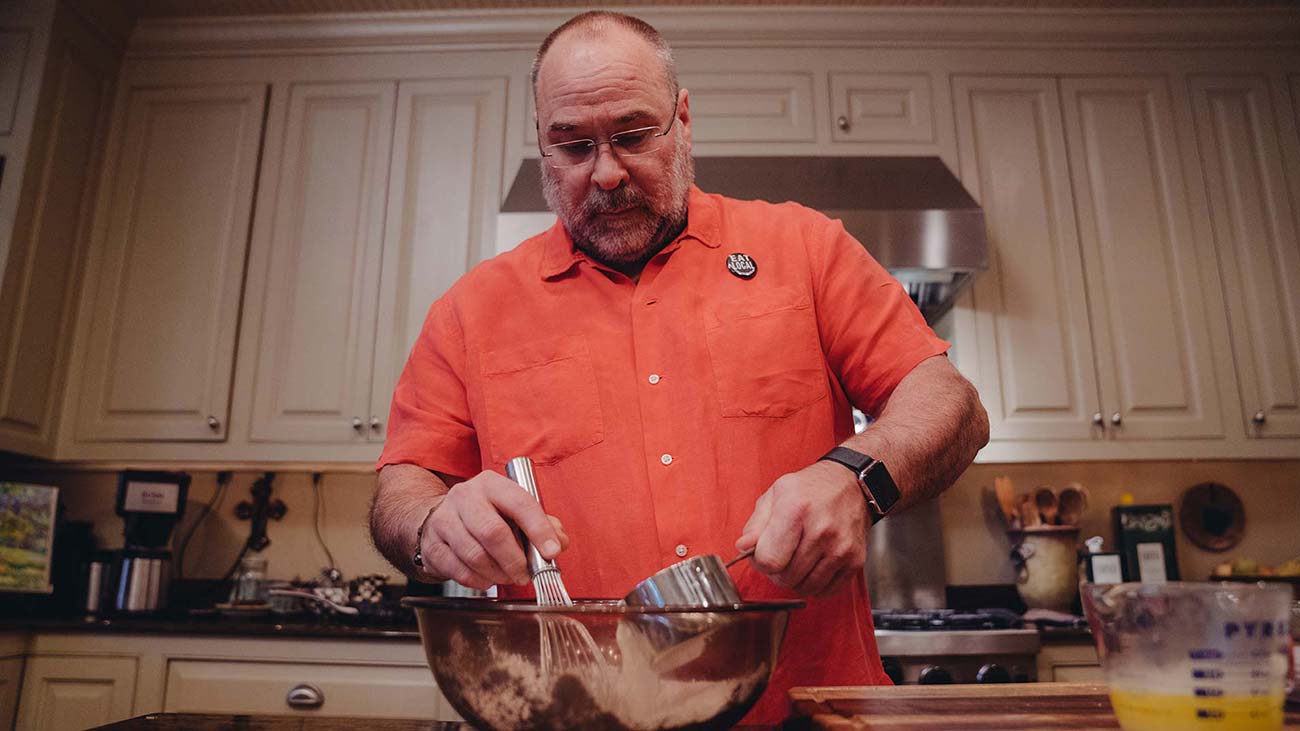 Ingredients
Shortcake Dough
2 cups self rising flour
2 Tbsp sugar
1 /4 cup unsalted butter- cut into small pieces and chilled
3 /4 cup buttermilk
2 Tbsp melted butter
2 Tbsp sugar
Berries
1 cup strawberries, small diced
1 /2 cup sugar
2 Tbsp lemon juice
1 tsp vanilla
3 Tbsp cold water
2 Tbsp cornstarch
Whipped Cream Topping
1 /4 cup cream cheese, softened
2 Tbsp sour cream
2 Tbsp powdered sugar
2 Tbsp heavy whipping cream
Instructions
Shortcake Dough
Preheat oven to 375.
In a food processor combine the flour and sugar and pulse to mix. Add butter pieces and pulse until the mixture resembles bread crumbs. Transfer mixture to large mixing bowl and make a well in the center. Pour buttermilk into the well and gently blend together the dough, being careful not to over mix.
Allow dough to set for 10 minutes and then turn dough out onto floured surface.
Gently knead the dough for 1-2 minutes then roll out to 3 /4-inch thickness. Cut 1 ½-inch circles from the dough and place on an ungreased baking sheet. Brush tops with the melted butter and sprinkle with sugar.
Bake for 12-15 minutes.
Berries
In a small sauté pan, heat sugar and lemon juice and allow to melt. Add strawberries and cook five minutes.
Mix together the cold water and cornstarch and stir it into strawberries. Allow berries to thicken. Remove from heat and chill mixture completely.
Whipped Cream Topping
Whip the cream cheese, sour cream, and powdered sugar until smooth and light. Add heavy cream and whip for one more minute
To build shortcakes, split the cooled shortcakes with a knife. Fill with 1-2 teaspoons of the strawberry filling. Top with a dollop of whipped cream.
Yield: 30-35 Miniature Cakes
© Copyright 2023 unless otherwise noted. New South Restaurant Group • 3904 Hardy St Hattiesburg MS 39402 • 601.264.0657