RobertStJohn.com
Mini Pecan Tartlets
Rich and nutty, like your eccentric uncle. Must be held and served at room temperature.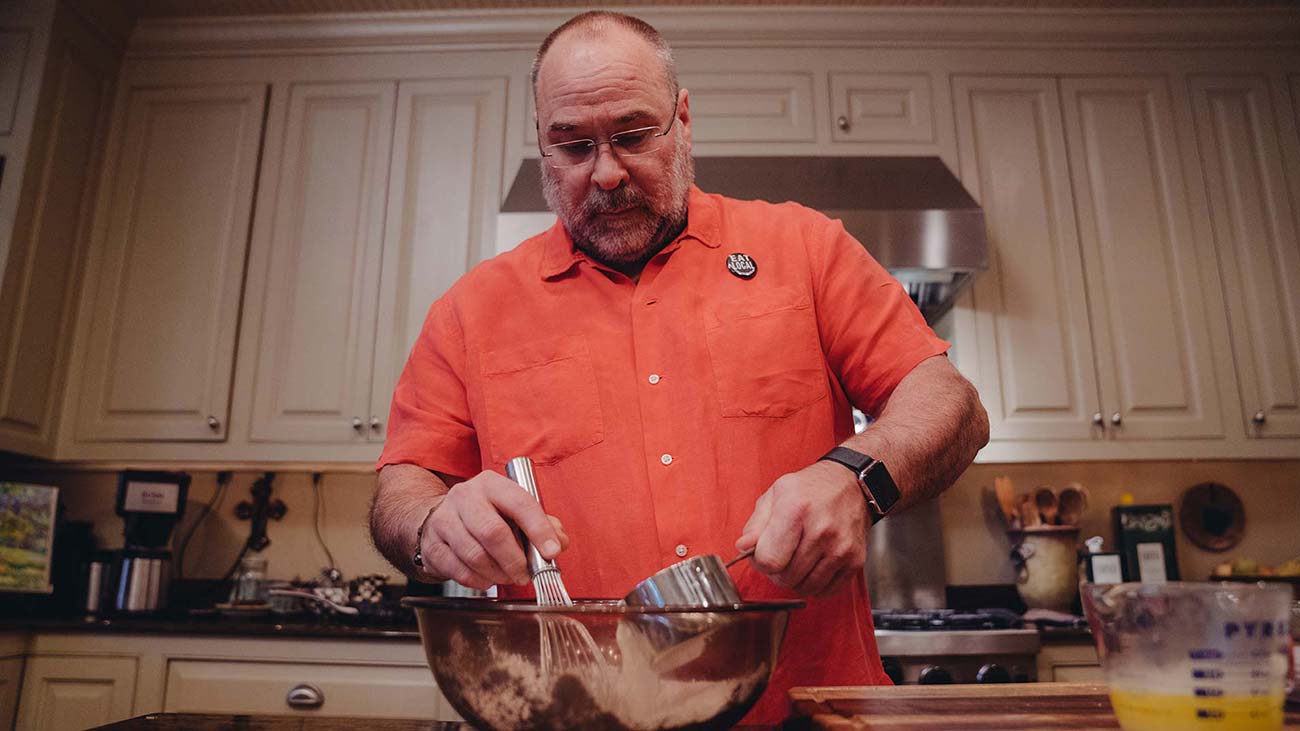 Ingredients
Sweet Tart Dough
2 cups confectioners' sugar
1 cup unsalted butter
1 teaspoon vanilla extract
3 cups all-purpose flour
1 /2 teaspoon salt
1 egg
Filling
1 cup unsalted butter
1 1 /2 cups brown sugar
1 /4 cup sugar
1 /2 cup honey
1 /4 teaspoon fine salt
1 /3 cup heavy cream
4 1 /2 cups pecan pieces
Instructions
Sweet Tart Dough
Preheat oven to 325
To make the sweet dough: Place the sugar, butter, and vanilla extract in the bowl of an electric mixer. With the paddle attachment, beat ingredients until creamy. Add flour and salt and mix until just combined. Add egg and mix until just combined (this can also be done in a food processor). Form a disk out of the dough, wrap in plastic wrap and refrigerate for about 1/2 hour.
When dough is slightly chilled, place on a lightly floured surface. Roll dough out in a rectangular shape, approximately 11×15-inches in size. Transfer dough to a 9×13 baking sheet, and gently press dough into bottom and sides of the pan (dough should come up the sides of the pan about one inch).
Refrigerate dough 30 minutes, and bake for 10 minutes. While crust is cooling, prepare the filling.
Filling
While the pastry is cooling, combine butter, brown sugar, white sugar, honey, and salt in a large pot over high heat. Boil six minutes. Remove from the heat and carefully stir in the cream (Mixture will boil up while adding the cream, so be very careful during this step not to burn yourself).
Add pecans and mix thoroughly. Pour the filling evenly over the baked pastry. Bake for 20 minutes until golden brown. Cool completely before cutting into squares.
© Copyright 2023 unless otherwise noted. New South Restaurant Group • 3904 Hardy St Hattiesburg MS 39402 • 601.264.0657