RobertStJohn.com
Mary Virginia's Orange Sweet Rolls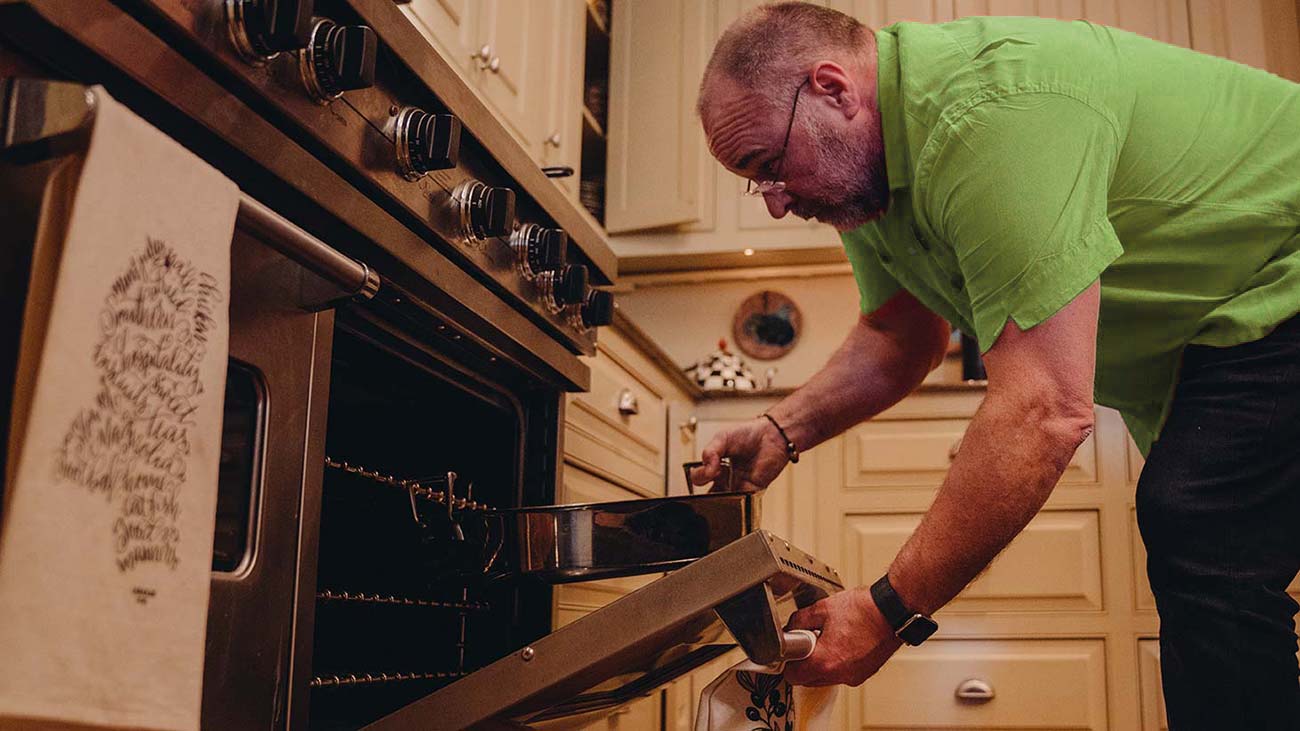 Ingredients
1 cup Boiling water
1 cup Shortening (or 2 sticks of butter)
1 cup Sugar
1 1 /2 tsp Salt
2 Eggs (large)
2 Tbl Yeast (2 packages)
1 cup Warm water
Dash Sugar
6 cups Flour
1 stick Butter
1 1 /4 cup Granulated sugar
1 1 /2 Tbl Cinnamon
1 lb Confectioner's sugar
Grated rind of two navel oranges
Enough orange juice to make a glaze
Instructions
Pour water over shortening, sugar and salt. Blend and let cool. Add eggs and beat well. Let yeast stand in water with a dash of sugar until bubbly.
Add yeast mixture to shortening mixture when it is absolutely cool. Then beat in the flour. Cover and refrigerate three to four hours.
Preheat oven to 350
Using melted butter, grease six aluminum-foil lined nine-inch cake pans.
Roll out dough into a large rectangle (1 foot by 3 feet). Sprinkle with granulated sugar and cinnamon.
Roll up dough, jellyroll style, from the long side. Cut 3 /4-inch thick and place into prepared cake pans. Let rise until doubled in size (about 1 hour).
Bake for 15 minutes.
Make a glaze using confectioner's sugar, orange rind and orange juice. Ice rolls while they are hot. These rolls freeze well in zip-loc bags, but if you are like me, they won't last long enough to make it to the freezer. Yield: Not enough
© Copyright 2023 unless otherwise noted. New South Restaurant Group • 3904 Hardy St Hattiesburg MS 39402 • 601.264.0657