RobertStJohn.com
Linda's Never Fail Cheesecakes
Linda Nance is the master of cheesecake. A spring-form pan is a must. You can use one of these fillings or let your imagination do the work and develop your own version.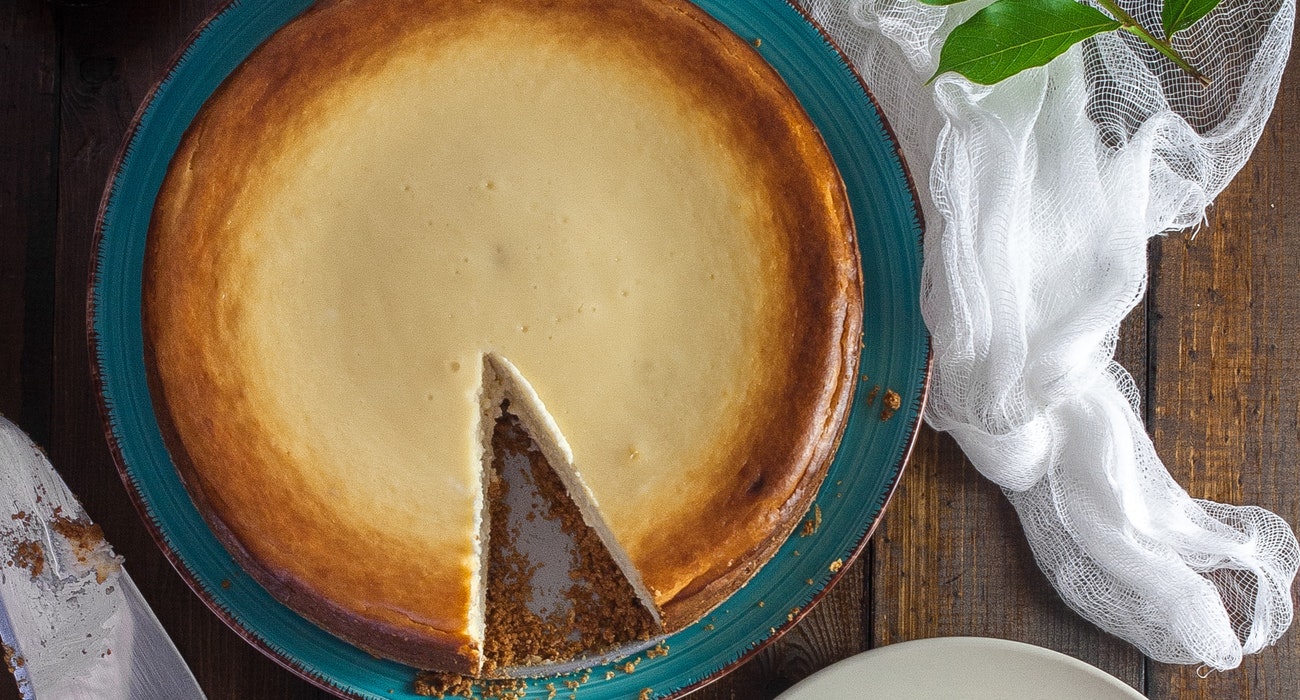 Ingredients
Basic Cheesecake
2 pounds cream cheese, room temperature
1 cup sugar
Pinch salt
5 eggs
4 egg yolks
3 /4 cup heavy cream
2 tsp vanilla extract
Crust
1 1 /2  cups             graham cracker crumbs
3 /4  cup                  melted butter
1 /2  cup                  sugar
Instructions
Basic Cheesecake
Preheat the oven to 275 degrees
Place softened cream cheese in large mixing bowl and beat using paddle attachment on medium speed until VERY smooth. Scrape sides and beat again to ensure there are no lumps.
Add sugar and mix well. Add in eggs and yolks a few at a time, allowing them to incorporate well before adding more.
Place the mixer on slow speed and add vanilla and cream. As soon as the cream is incorporated, stop mixing
Crust
Combine crumbs and sugar and mix by hand Add butter in stages, mixing well before each addition.
Evenly distribute the crust in a nine-inch spring form pan, pressing it firmly on the bottom of the pan, and building crust up two inches on the sides of the pan.
Pour in the cheesecake batter and bake for 1-1 1 /2 hours. The cheesecakes should jiggle slightly when tapped.
Remove and cool refrigerate overnight before serving.
To cut, run a thin knife under hot water before cutting each slice.
for Pumpkin Cheese Cake:
Substitute brown sugar for white sugar.
Substitute pumpkin puree for heavy cream
Add 2 tsp pumpkin spice
for Lemon-Blueberry Cheesecake
After filling is prepared, gently fold in 2 tsp lemon zest and 1 1 /2 cups fresh or frozen blueberries
for Peanut Butter and Chocolate Cheesecake
In the crust, replace 1/2 cup of the graham cracker crumbs with 1 /2 cup finely ground peanuts
When making the filling, use 1 1/2 pounds cream cheese. When the filling is prepared, divide it in half. Beat 1 /2 cup peanut butter into one half of the filling. Fold 4 ounces melted semisweet chocolate into the other half. Alternate filling the crust with the two different fillings.
for Summer Peaches and Cream Cheesecake
Replace 1/2 pound of the cream cheese with 8 ounces of sour cream.
Add in 1 1/2 cup fresh peaches, peeled and diced and 1/4 cup peach schnapps.
© Copyright 2023 unless otherwise noted. New South Restaurant Group • 3904 Hardy St Hattiesburg MS 39402 • 601.264.0657