RobertStJohn.com
Joan Holland's Almost Heaven Banana Pudding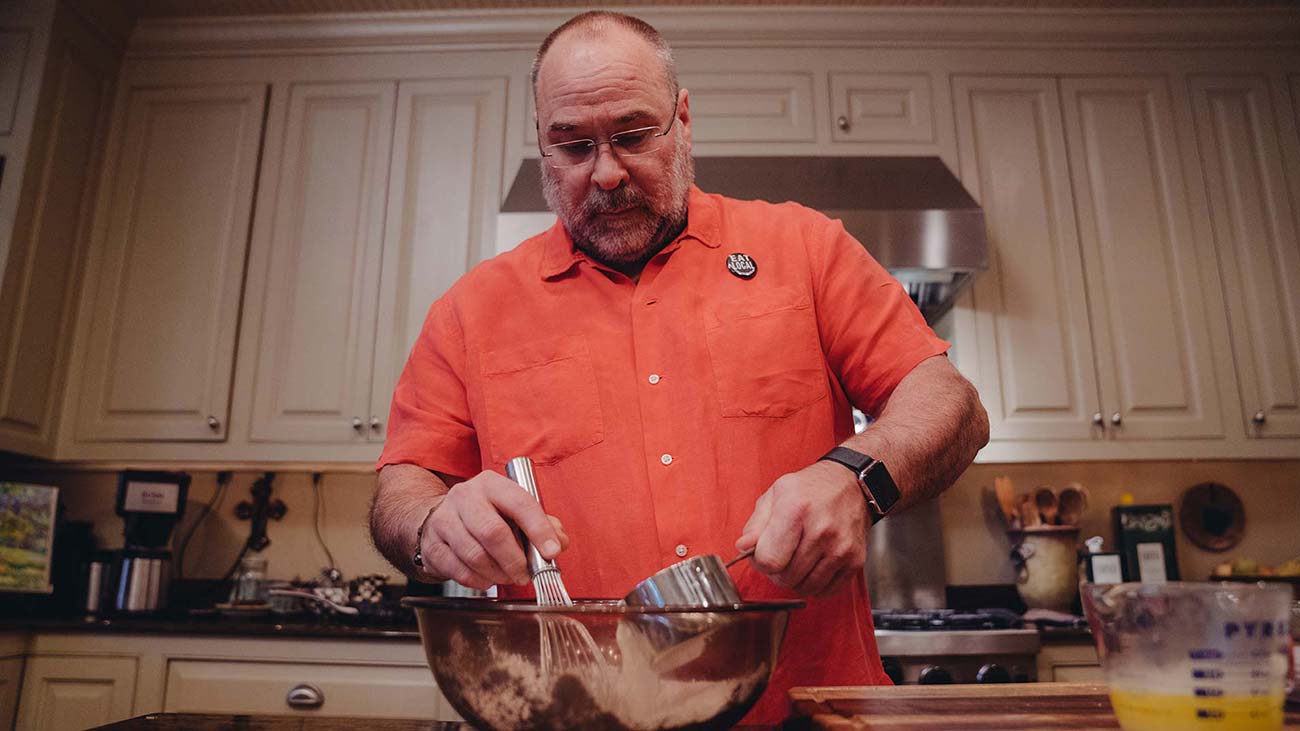 Ingredients
1 cup               Sugar
6 Tbsp            Flour
pinch of salt
4                      Egg yolks (reserve whites for meringue)
2 cups              Milk
2 tsp               Vanilla
6 Tbsp            Butter
4                      Bananas, ripe, peeled and sliced
Vanilla wafers
4                      Egg whites
1 /2 cup           Sugar
1 /2 tsp           Cream of tartar
Instructions
Preheat oven to 350 degrees.
Combine sugar, flour, salt, eggs, milk and vanilla in a small non-reactive saucepot. Cook over low heat, stirring constantly until the pudding thickens. Remove from heat and slowly add butter until incorporated.
Butter a two-quart baking dish. Arrange the vanilla wafers around the outside and across the bottom of the baking dish. Spread a layer of custard over the wafers. Place sliced bananas on top of custard and spoon the remaining custard over bananas, spreading evenly.
Using an electric mixer beat the egg whites until they are increase in volume. Add sugar and cream of tartar. Beat to stiff peaks. Spread meringue over pudding and bake 8-10 minutes.
Yield: 8-10 servings
© Copyright 2023 unless otherwise noted. New South Restaurant Group • 3904 Hardy St Hattiesburg MS 39402 • 601.264.0657