RobertStJohn.com
Grilled Tenderloin Salad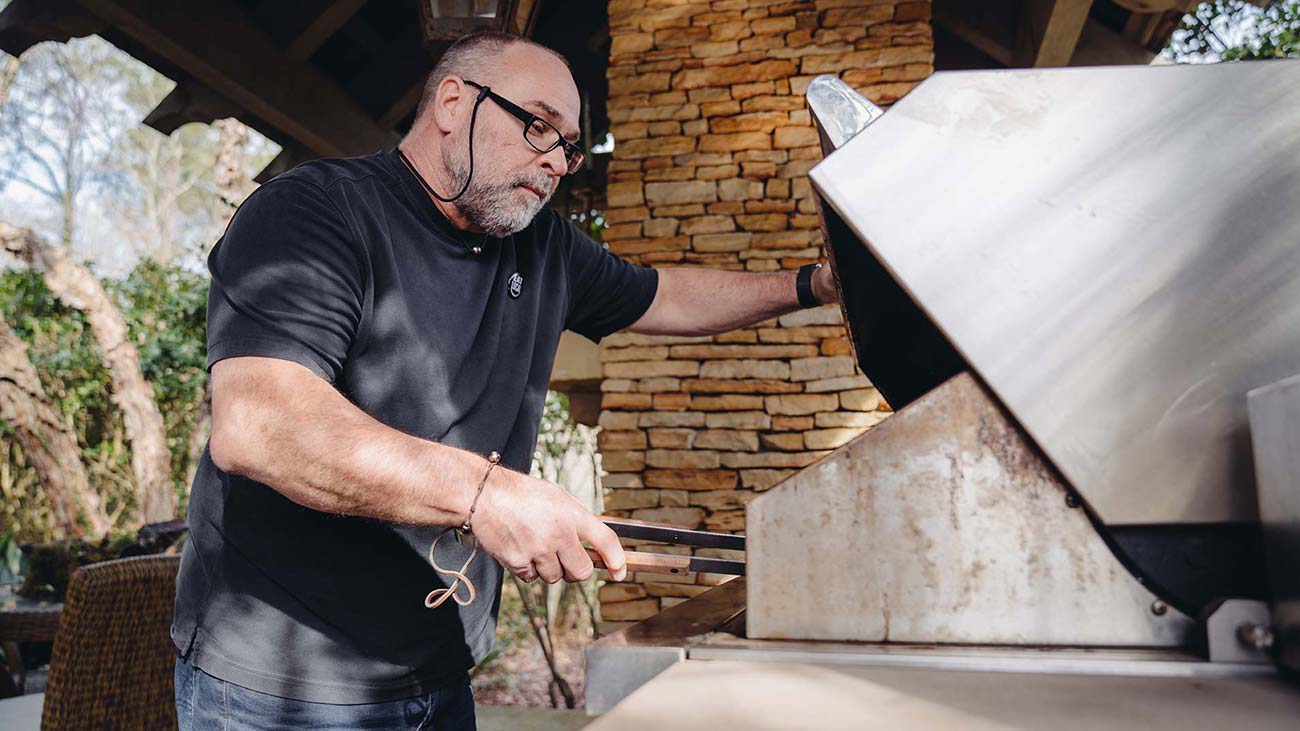 Ingredients
1/2 cup soy sauce
2 tsp fresh ground black pepper
1/3 cup brown sugar
1 Tbl fresh garlic, minced
1 cup rice vinegar
2 Tbl fresh ginger, peeled and minced
1 tsp lime zest
5 Tbl fresh lime juice
1 Tbl fresh jalapeño, minced
1 tsp crushed red pepper
2 pounds beef tenderloin
1/4 cup shallots, sliced very thin
1 seedless cucumber, cut in half lengthwise, seeds removed and sliced thin
4 green onions, cut into 1/2" long pieces
1 tsp kosher salt
1 cup cilantro leaves, washed and dried
6 cups napa cabbage, shredded
1 cup red cabbage, shredded
2 cup romaine lettuce, shredded
1 1/2 cups fresh bean sprouts
1/4 cup toasted sesame seeds
Instructions
Combine the soy sauce, black pepper, brown sugar, garlic, vinegar, ginger, lime zest and juice, jalapeño and crushed red pepper in a mixing bowl.
Rub approximately 1/3 cup of the soy-lime mixture and rub over the surface of the beef tenderloin. Wrap the tenderloin in plastic and allow it to marinate for 30 minutes.
Prepare the grill. Sear the tenderloin over direct medium heat for 10-15 minutes. Move to indirect medium heat and cook to medium rare (135 degree) about 20-25 minutes.
Remove meat from the grill and allow to rest for 20 minutes.
Combine all of the vegetables in a mixing bowl and toss with the remaining dressing. Divide the salad onto serving dishes.
Slice the beef into 1/4 inch thick slices and arrange the slices on the salad. Sprinkle with the toasted sesame seeds and serve immediately.
Yield: 6 servings
© Copyright 2023 unless otherwise noted. New South Restaurant Group • 3904 Hardy St Hattiesburg MS 39402 • 601.264.0657