RobertStJohn.com
Grilled Ruby Red Shrimp Salad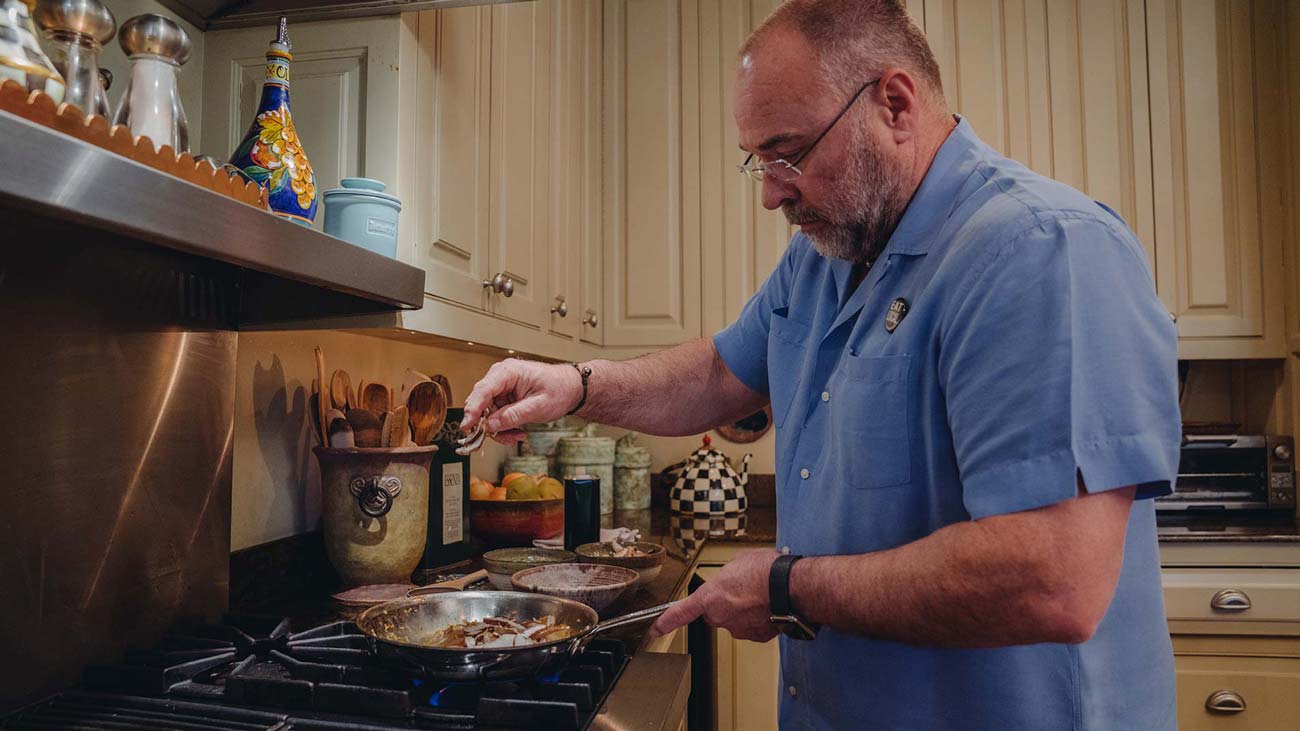 Ingredients
2 1/2 lbs ruby red shrimp, peeled and deveined
1/4 cup no-stick grilling marinade for shrimp
1 tsp kosher salt
1/2 tsp old bay seasoning
1/8 tsp fresh ground black pepper
1 cup mayonnaise
2 hard-boiled eggs, chopped
1 Tbl capers, rinsed and chopped fine
1/2 tsp Lawry's season salt
1 Tbl Dijon mustard
1 Tbl sweet pickle relish
1/2 cup minced celery
2 Tbl minced red onion
1 tsp lemon juice
1/8 tsp ground black pepper
1 Tbl Parsley, chopped
1 Tbl Chives, chopped
Instructions
Using a pastry brush, coat the shrimp with the no-stick marinade. Allow shrimp to marinate for 30 minutes. Sprinkle the shrimp with the salt, Old Bay seasoning and pepper.
Place the grill screen over direct high heat and allow it to preheat. Place shrimp on the hot grill screen and cook 6-8 minutes, turning once. Remove the shrimp and allow to cool down completely.
In a mixing bowl, combine the remaining ingredients except for the chives. Roughly chop the chilled shrimp and fold into the mayonnaise mixture.
Cover and store refrigerated until ready to serve. Garnish with the chopped chives before serving.
Yield: 6 servings
© Copyright 2023 unless otherwise noted. New South Restaurant Group • 3904 Hardy St Hattiesburg MS 39402 • 601.264.0657