RobertStJohn.com
Grilled Redfish Sandwiches with Seafood Remoulade Sauce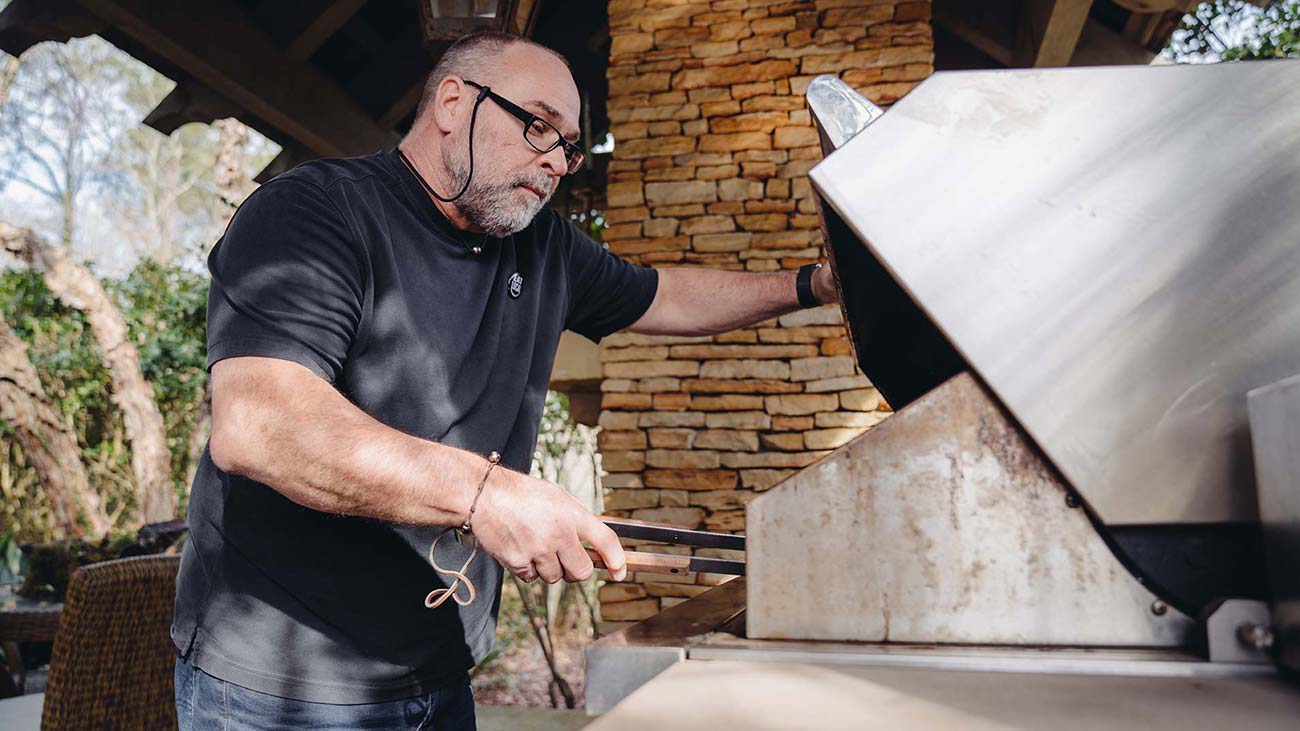 Ingredients
6 6-7 ounce Redfish Filets
1/4 cup No-Stick Grilling Marinade for Seafood (page xxx)
1 1/2 tsp Creole Seasoning
6 Hamburger Buns
1/4 cup olive oil
1 Recipe Seafood Remoulade
1 1/2 cup Green Leaf Lettuce, shredded
10-12 slices Fresh tomato
1 Recipe Tobacco Onions-
Instructions
Brush the fish filets with the no-stick grilling marinade and let sit for one hour. Sprinkle the filets with the Creole Seasoning and grill over direct high heat until the center of the fish is slightly pink, about 6-8 minutes. Turn the filets once during cooking. Do not overcook.
Brush the inside surfaces of the hamburger buns with the olive oil. Grill over medium direct heat for 2-3 minutes.
To assemble the sandwiches, spread a small amount of the Seafood Remoulade the toasted surfaces of the hamburger bun. Place tobacco onions on the bottom bun, enough to cover the surface, then top with the fish, tomato, lettuce and the top half of the bun.
Serve immediately.
Yield: 6 sandwiches
Raw red onion, thinly sliced may be substituted for tobacco onions. Red snapper or grouper may be substituted for redfish.
© Copyright 2023 unless otherwise noted. New South Restaurant Group • 3904 Hardy St Hattiesburg MS 39402 • 601.264.0657