RobertStJohn.com
Grilled Focaccia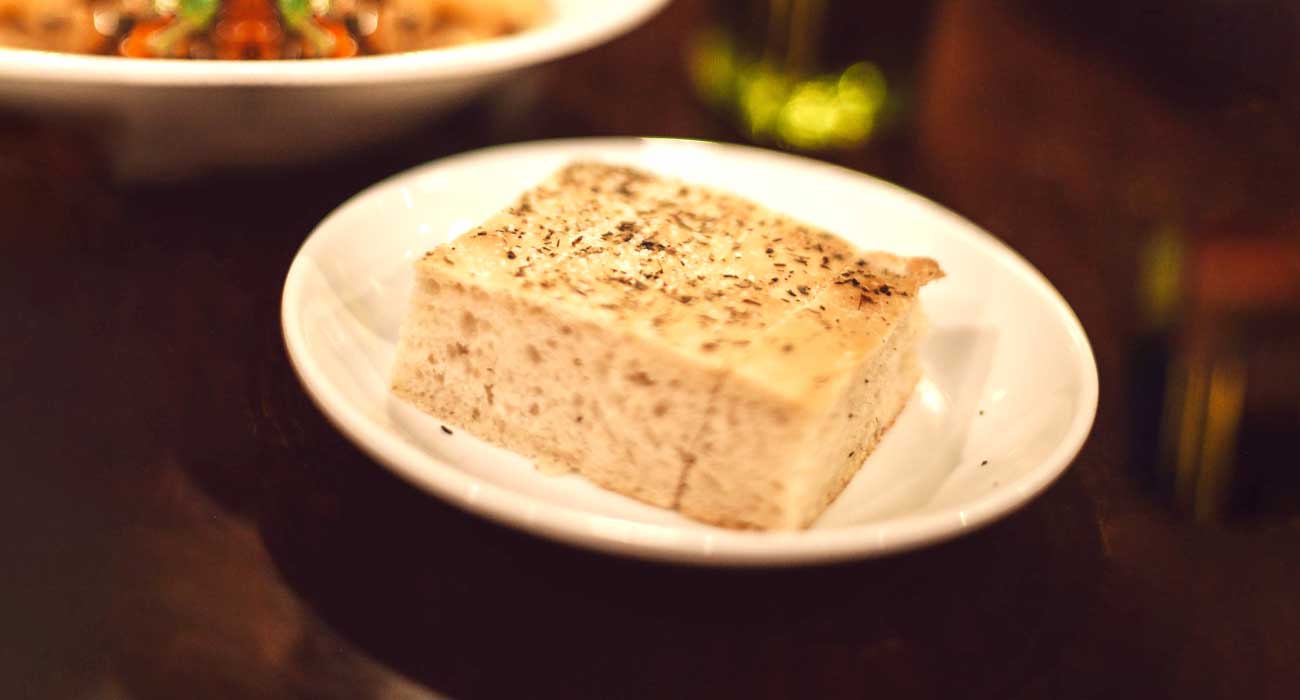 Ingredients
1 Tbl honey
2 packages active dry yeast
1 1/3 cup warm water (110 degrees)
4 cups all purpose flour
1 tsp salt
1/4 cup + 2 Tbl olive oil
2 tsp fresh rosemary, chopped
2 tsp kosher salt
1 tsp black pepper, freshly ground
Instructions
In a small bowl, combine the honey, yeast and half of the warm water. Mix well and let stand until the mixture looks creamy, about 10 minutes.
Place the flour and salt in a large mixing bowl. Add the yeast mixture and begin mixing, either by hand or using the dough hook attachment of an electric mixer. Add in the remaining water, a few tablespoons at a time, and the 2 tablespoons of olive oil. Continue kneading until the dough begins to pull away from the sides of the bowl. Turn the dough out onto a lightly floured surface and knead for 2-3 more minutes.
Lightly oil a large mixing bowl. Place the dough in the bowl and turn once to coat with oil. Cover with a damp cloth and place in a warm place. Allow the dough to rise until doubled in size, about 30 minutes.
Deflate the dough and roll it out to 1/2" thickness on a lightly floured surface.
Brush the dough with the remaining olive oil and sprinkle with the remaining salt, pepper and rosemary.
Prepare the grill. Place the focaccia over direct medium heat. Cook 14-16 minutes, turning once while cooking. Remove from the grill and cut into 2-3" squares. Serve immediately.
Yield: 6-8 servings.
© Copyright 2023 unless otherwise noted. New South Restaurant Group • 3904 Hardy St Hattiesburg MS 39402 • 601.264.0657