RobertStJohn.com
Grilled Chicken Spinach Salad with Sesame Soy Vinaigrette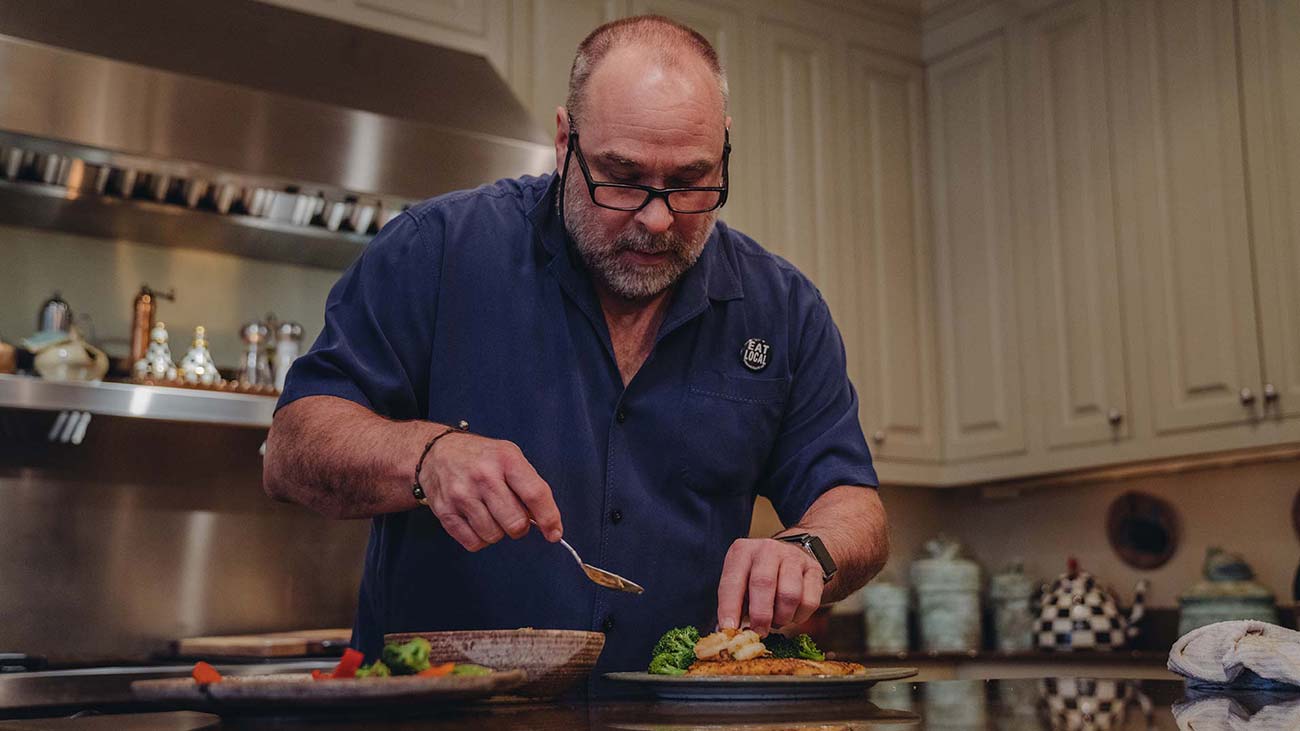 Ingredients
6 5-6 ounce Boneless, skinless chicken breast
1/4 cup No-stick grilling marinade for poultry
1 tsp Poultry seasoning
2 pounds Fresh spinach, cleaned, stems removed
1 cup Shredded carrots
3/4 cup Shredded red cabbage
1 cup Celery, slice very thin on bias
1 small Cantaloupe, peeled and cut into 1-inch cubes
Sesame Soy Vinaigrette
1 Tbsp dry mustard
1/2 cup sugar
1/3 cup soy sauce
1/2 cup rice wine vinegar
2 Tbsp white vinegar
1 Tbsp sesame seed oil
2 cups canola or vegetable oil
Instructions
2 pounds fresh spinach, cleaned, stems removed
1 cup shredded carrots
3/4 cup shredded red cabbage
1 cup celery, slice very thin on bias
1 small cantaloupe, peeled and cut into 1-inch cubes
1 recipe Sesame Soy Vinaigrette
Brush the chicken breast with the marinade and refrigerate for one hour.
Sprinkle the chicken with the poultry seasoning.
Prepare the grill. Cook the chicken over direct high heat for 10-12 minutes, turning once during the grilling process.
Remove the chicken from the grill and allow to cool completely.
Place the cleaned spinach, carrots, cabbage, celery and cantaloupe in a large mixing bowl. Stir the vinaigrette well and pour it over the salad. Toss well and divide onto serving dishes. Slice each breast into 5-6 thin strips and arrange them on the salad. Serve immediately.
Sesame Soy Vinaigrette
Mix together the mustard, sugar, soy sauce and vinegars. Slowly add the oils using a wire whisk. Refrigerate for two hours and stir well before serving.
Yield: 6 servings
© Copyright 2023 unless otherwise noted. New South Restaurant Group • 3904 Hardy St Hattiesburg MS 39402 • 601.264.0657