RobertStJohn.com
Grilled Bananas Foster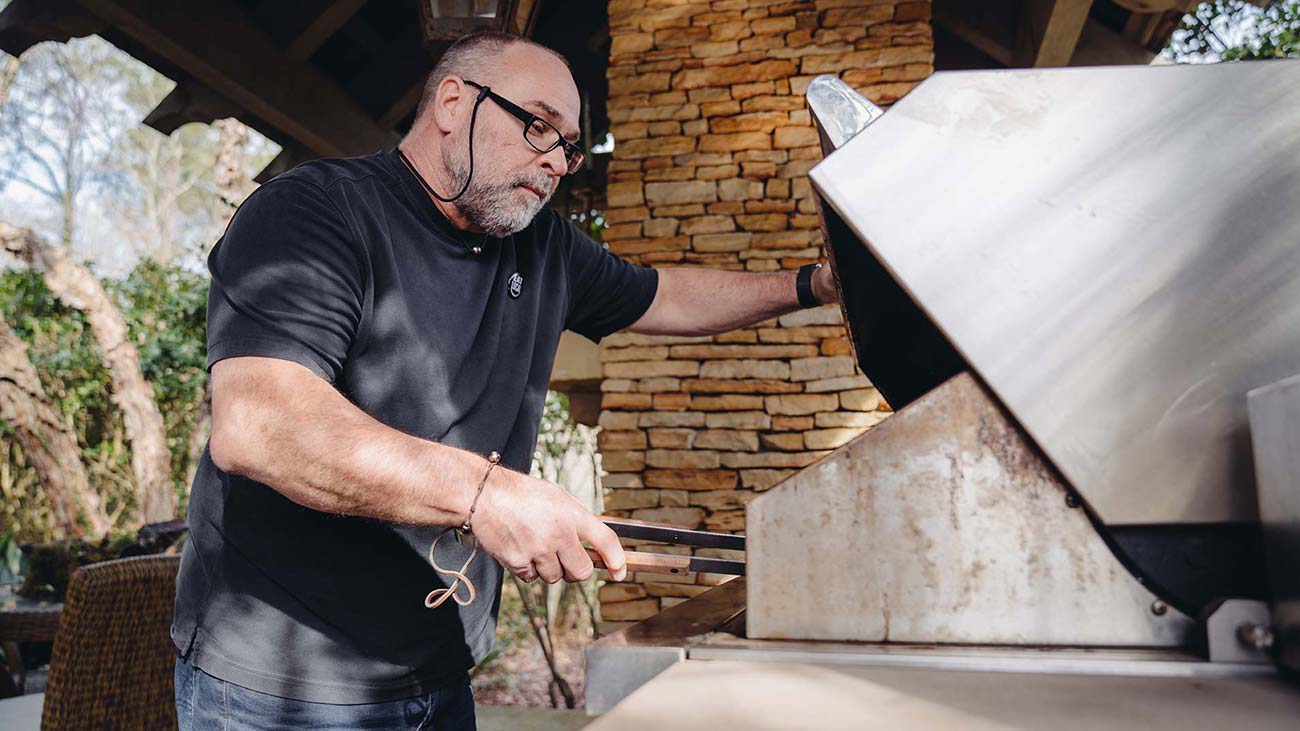 Ingredients
6 ripe bananas
1/3 cup + 2 Tbl unsalted butter, divided
1 cup + 2 Tbl brown sugar
3/4 tsp cinnamon
Pinch of nutmeg
1 cup dark rum
vanilla bean custard ice cream
Instructions
Peel the bananas and cut in half lengthwise. Melt 2 Tablespoons of the butter.
Brush the bananas with the melted butter and sprinkle them with 2 tablespoons of brown sugar.
Prepare the grill. Cook bananas over direct high heat 3-4 minutes, turning once. Remove bananas from the grill and hold. The bananas should be just warm. Do not overcook.
Melt the remaining butter in a large skillet over medium heat. Do not let the butter brown. Add brown sugar, cinnamon, and nutmeg, and cook until the sugar dissolves, stirring constantly. Do not let this mixture get too dark.
Add rum and gently move the pan around to warm the rum, causing it to flame (Use a lighter if you are cooking on an electric stove). Continue cooking until the flame dies out. Add the grilled bananas to the hot rum mixture, and cook 2-3 minutes more.
To serve, place a large scoop of vanilla ice cream onto 6 serving dishes. Place two banana halves over the ice cream and drizzle with some of the sauce.
Yield: 6 servings
© Copyright 2023 unless otherwise noted. New South Restaurant Group • 3904 Hardy St Hattiesburg MS 39402 • 601.264.0657